Transport for Greater Manchester (TfGM) and the Great British Railways Transition Team (GBRTT) have launched a formal partnership that aims to deliver a more integrated and locally accountable rail network.
This collaboration aligns with TfGM's Bee Network vision for developing a seamless and efficient public transport system in Greater Manchester.
It follows Manchester's devolution deal with the government, which paved the way for rail services to be included within its London-style intergraded transport system by 2030.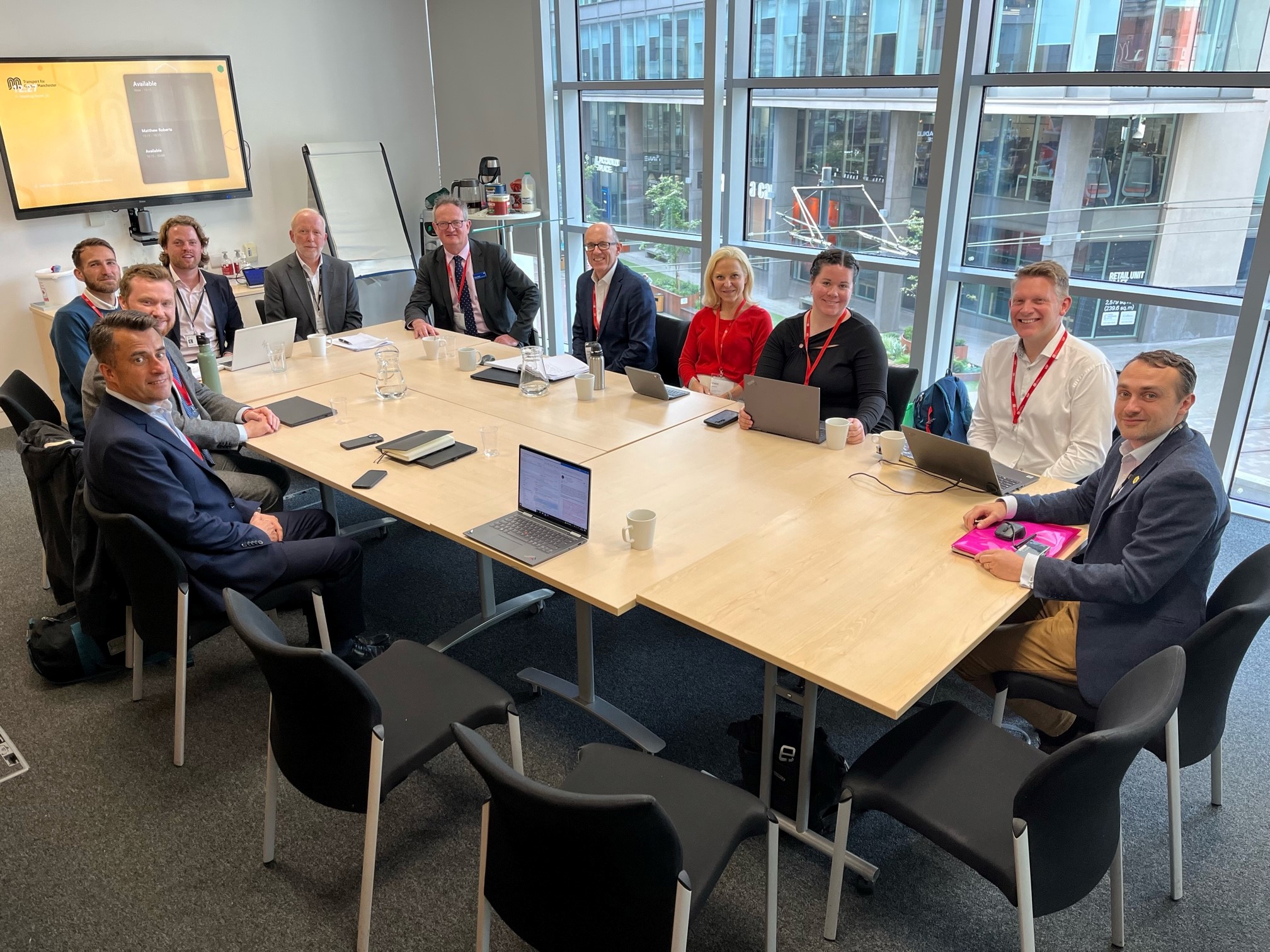 "The delivery of the first phase of bus franchising alongside the existing Metrolink tram network lays the ground for integrated public transport through Greater Manchester's Bee Network by January 2025. We then want to go further.
"By setting up this partnership with GBRTT we will work together to integrate local rail into the Bee Network by 2030. This will provide customers and businesses with access to joined-up journeys with simple fares and ticketing and high-quality real-time information and will transform transport for people across our growing city-region."
A key ambition for the new partnership is to introduce "tap-in, tap-out" ticketing technology on trains in Greater Manchester. This would simplify fares and enable passengers to use various modes of transportation with a single payment method.
The first contactless pilot for rail services in Greater Manchester is set to launch in 2025.
In addition to delivering a seamless fare system, the partnership is committed to improving the integration of rail with other transportation modes, including Metrolink trams, buses and active travel. This approach aims to make transport more accessible and convenient in Greater Manchester.
"Our current railway system has lost focus on customers and doesn't align to the new model of political devolution. A future guiding mind for rail can tackle this by bringing different parties together so that decisions about train services are made at the most local level possible, by people who know what's best for Greater Manchester.
"This new partnership brings together key organisations involved in the city-region's transport with the aim of enabling people to make and pay for journeys seamlessly across trains, buses, trams and bikes. This improved connectivity and joint approach can unlock jobs, housing and economic growth across the city region."