Network Rail is investing 3.4 million GBP in upgrading the overhead line equipment on the West Coast Main Line between Preston and Carlisle as part of its Great North Rail Project.
The works on the 25kV lines will make passenger and freight journeys more reliable on what is one of the most important railway lines in the country. Services have been experiencing delays on the line because of the electrification equipment.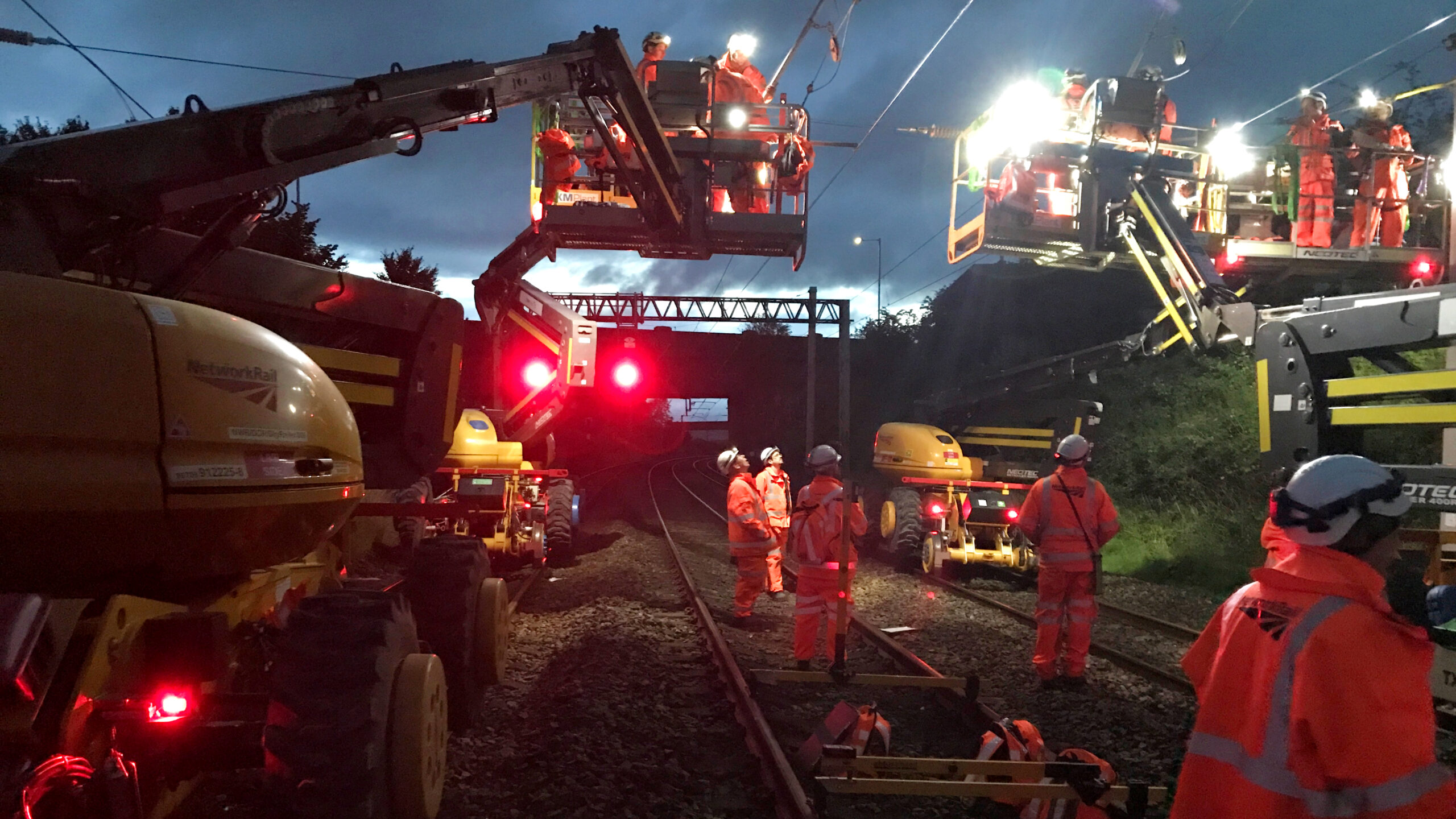 Network Rail engineers will deliver 60 OLE projects between now and March 2021. They will replace a large number of components that are coming to the end of their life. This is best done at night when there are no trains in order to keep disruption as low as possible.
"This major £3.4m investment of the overhead line equipment is an important upgrade to improve reliability for our passengers, and train and freight operating companies on the West Coast main line in Lancashire and Cumbria.
"Putting passengers first, we've brought in a specialist team that will work in the early hours of Sunday morning to get our overhead line equipment back into shape.
"This work as part of the Great North rail Project will improve the reliability of the West Coast main line to encourage tourists, holiday-makers, commuters and business people back on to the railway."
An additional benefit of delivering these upgrade works is that it is a training opportunity allowing new engineers to learn how to operate and repair OLE, securing long-term expertise.
"It is great to see the investment that Network Rail is putting into the overhead line equipment on the West Coast Mainline and we'd like to thank them for their hard work. The section of line between Preston and Carlisle is very well used and this project will definitely benefit our customers who travel between the North West of England and Scotland."
Overhead Line Equipment Works
Replacing tension and balance equipment, which keeps the cables in place
Renewing worn sections of wire
Removing weak areas or faults not detected by track patrols or helicopter monitoring
Installing insulation equipment underneath Network Rail bridges, which will make the cables more resilient to bird strike
Also read: