HS2 Ltd has handed over the Old Oak Common construction site to contractors Balfour Beatty VINCI SYSTRA (BBVS).
Old Oak Common will be HS2's interchange station in West London and will be the country's largest newly-built train station. The BBVS joint venture has now taken possession of the whole site (27 July), a step which marks the beginning of the next phase at Old Oak Common, which will see a total of 14 new platforms being built.
Prior to this handover, HS2's Enabling Works Contractor Costain Skanska JV spent more than two years clearing the site. The works included the demolition of GWR's train stabling sheds and the largest rail maintenance facility in Europe. The new station obtained planning permission in May 2020.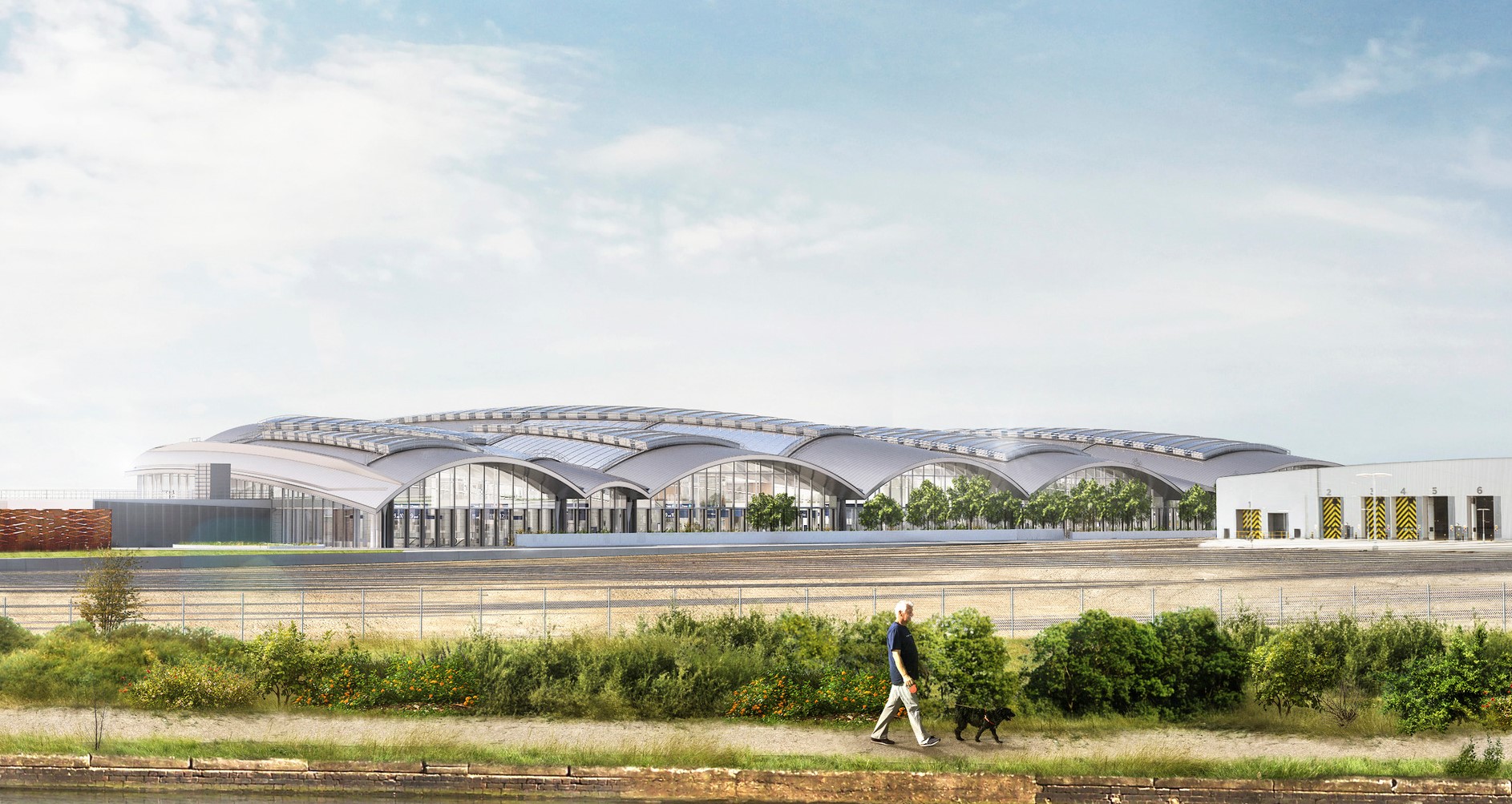 BBVS was given the nod for the Old Oak Common contract back in September 2019. Since then, the joint venture has worked with HS2 Ltd to create the programme of works needed to build the new station. It is estimated that 250,000 passengers will use the new station on a daily basis once it opens, making it one of the busiest in the country. It will feature eight conventional train platforms (underground and overground) and six high-speed train platforms. The conventional platforms will be served by the Elizabeth Line, Heathrow Express and connections to Wales and the West of England, providing connectivity to and from the HS2 line.
BBVS will start by delivering piling works for the station's foundations.
When finished, the station will have a striking roof, which has been designed to provide natural ventilation and reduce the need for long-term energy consumption.
"The successful handover of the Old Oak Common site to BBVS is a further sign of how the HS2 project is picking up pace. The site team at Old Oak Common will be delivering one of the most exciting stations in the HS2 network, Britain's new low-carbon, high speed railway.
"HS2 is an important part of the UK's economic recovery from the pandemic, and this progress will provide a much needed boost to the construction sector and wider UK economy."
The joint venture will employ around 1,400 people for the Old Oak Common Station project.
"Works will now commence in earnest, with extensive preparatory works already underway to allow for our expert team to begin piling activities and the construction of the diaphragm wall, which will form part of the permanent HS2 underground station.
"Top-down construction of the station will follow, with excavation reaching a depth of approximately 20 metres below ground level."
BBVS is already in the process of hiring subcontractors for the project, such as the piling and diaphragm wall works. McGee has won the contract for ground reduction. Over the next two years contracts worth 350 million GBP will be available.
Also read: