United Kingdom: Andy Burnham, the Mayor of Manchester, has published a vision for the city to transform rail services in the city. In the document, Our Prospectus for Rail, he sets out his goal of doubling rail passenger numbers in the city region to 200,000 by 2040.
TfGM developed the document on behalf of Greater Manchester Combined Authority. It forms part of the Our Network plan, Greater Manchester's 10-year plan to create an integrated public transport system with easy-to-understand fares and ticketing and a better customer experience across the transport network.
Our Prospectus for Rail
The vision aims to transform rail services and build passenger trust in the rail system. In addition to doubling passenger numbers, the Mayor also wants to see rail journeys to Manchester Airport grow by 100 percent and have a minimum service frequency of at least four trains per hour.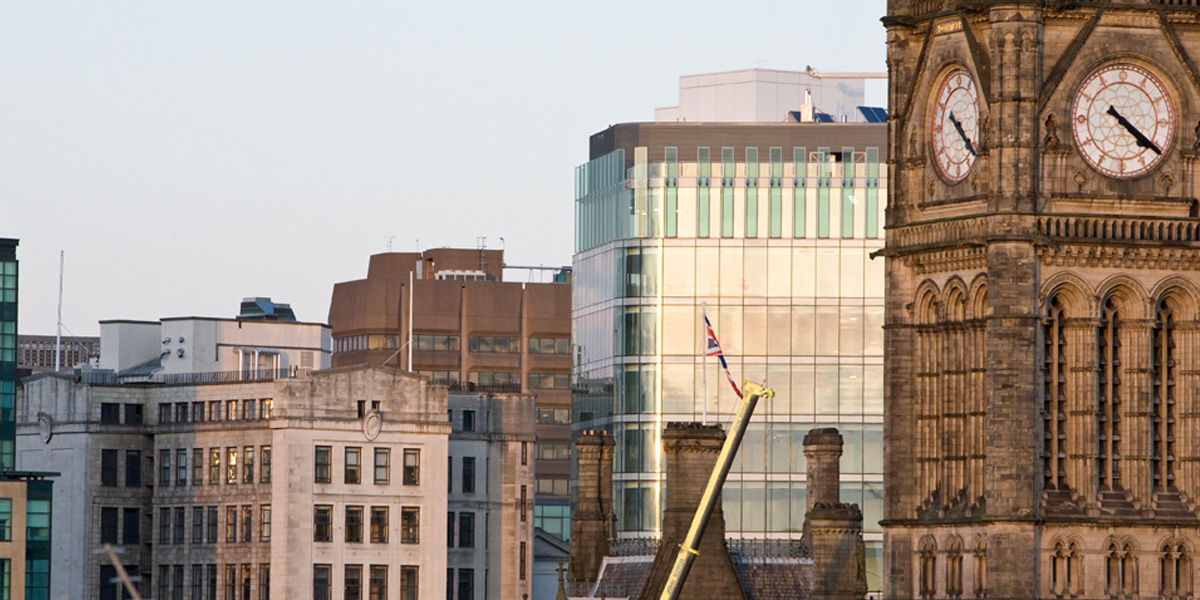 Further goals of the Manchester rail vision include: increasing the number of people passing through GM stations and stops by 100 percent; increasing trips made by Metrolink by GM residents across the wider city-region by 200 percent; and increasing passenger rail journeys between cities by 50 percent.
Manchester Metrolink Expansion
Metrolink, Manchester's tram system, will be expanded as well. For example, the Airport Metrolink line is to be extended to serve Terminal 2. There is to be a new link between Salford Crescent station and Salford Quays. There is to be an improved Metrolink frequency between Victoria and Piccadilly. Lastly, Greater Manchester is looking for ways to serve growing areas such as Middleton, Stalybridge and Port Salford better by public transport. One way of doing this would be by extending the Metrolink network.
New Rolling Stock
In July 2018 TfGM announced it had ordered an additional 27 trams from Bombardier, which are due to enter service in February 2020. The delivery of these units will continue until June 2021. The new trams will provide 4800 additional spaces. They will enable more trams to run in double formation on the busiest lines.
The new trams will be the same FLEXITY M5000 model as the existing fleet. Each one has a capacity of 206 with a top speed of 50km/h.
"We need a fully integrated transport network that allows people to travel seamlessly between modes with simple, affordable ticketing – and Our Prospectus for Rail underpins the transformational change we need on the local rail network to support growth. This is one of two major milestones in the Our Network journey during the next couple of weeks, which will also see GMCA reach the next stage of the process of reforming the bus market.
"Performance figures continue to reiterate what I have made clear for a long time – that the rail network is letting down Greater Manchester's passengers and businesses. I have heard too many stories of people who have given up on trains because they just can't rely on them to get them to work on time.
"The success of Metrolink shows that you can deliver high-quality rail services when those who design and deliver them are close and accountable to the customers they serve.
"We are pleased with the Prime Minister's recent commitment – but we need the funding and powers to make them a reality. That is why Our Prospectus for Rail outlines our plans for GM Rail with more local control and accountability.
"Rather than operating in isolation, rail should help us to make sure that people who live, work and visit Greater Manchester benefit from world-class connections. This will allow our city-region to continue contributing to the growth of the Northern Powerhouse and in the critical role of rebalancing our national economy."
Four Areas of Improvement for Rail
In order to bring the rail vision in the Manchester city region to life, four areas will get the most attention:
making the best use of the current infrastructure: e.g. providing longer, higher-capacity vehicles with simpler service patterns to improve reliability and punctuality
increasing capacity and connectivity
creating a devolved and accountable rail-based network: restructuring the rail industry to allow city regions to make more decisions about stations and services
intreating travel between different transport modes: rail and Metrolink services should connect well with each other and the rest of the transport network
Infrastructure Improvements
Andy Burnham has called for improvements to the rail network. For example, he says the capacity issues on the Castlefield Corridor must be addressed. Furthermore, the TransPennine Route Upgrade is important. Network Rail wishes to double the number of tracks, upgrade stations and electrify the section between Huddersfield and Westtown. Lastly, he said it was vital for HS2 and Northern Powerhouse Rail to progress.
"If we want to deliver economic growth, improve productivity and increase prosperity in the North we need to transform city-to-city links through the delivery of both HS2 and NPR.
"We also need high-capacity, high-frequency metro-style rail services like those in successful cities around the world."
Also read: