UK:  The City of Liverpool and much of the North West are benefitting from 15 new trains. Northern is making a 500 million GBP investment in 101 new trains. These trains are replacements to Northern's Pacer fleet, which it is required to remove from service by the end of the year because of accessibility regulations.
Five of the 15 new diesel trains are now providing an hourly service from Liverpool; and all weekday services between Liverpool and Manchester Airport will now use the new British Rail Class 195 CAF Civity trains.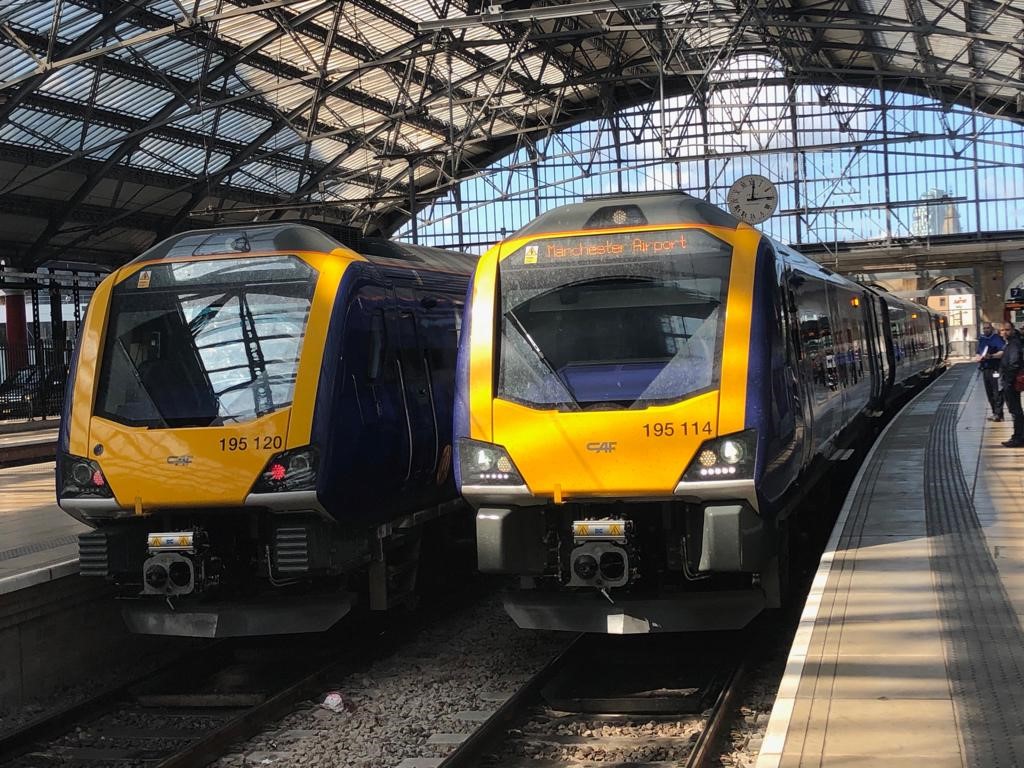 CAF is manufacturing these diesel multiple units for Northern in Wales. In total CAF is building 58 of these Class 195 diesel trains. It is also manufacturing 43 Class 331 electric trains for Northern. Eversholt Rail is the ROSCO funding the new rolling stock.
New features such as free wifi, air-conditioning, at-seat power and customer information screens with real-time updates have also become standard. Unlike the trains this new fleet is replacing, they are accessible for wheelchair users and can accommodate bicycles.
15 Trains in Operation with More to Come
15 trains came into operation on Monday, 12 August 2019. A further 20 are due to be in service for Northern by early September. Delegates from rail operator Northern, the Liverpool City Region and Transport for the North met at Liverpool Lime Street on Tuesday, 13 August to wave off the first of the new trains.
Northern's Deputy Managing Director Richard Allan said:
"The Northern network is busier than it has been for a generation – more than 100 million customer journeys will be made on Northern services in 2019 – and the introduction of new trains is at the heart of our transformation for customers.

"We are delighted therefore that customers travelling between Liverpool and Manchester Airport will now be served by brand new trains every hour."
Modernisation and Extra Services
The new CAF Civity diesel trains are are just a part of one of the largest modernisations aimed at transforming public transport in the North. In addition to phasing out its fleet of Pacer trains, Northern is also refurbishing its remaining fleet of 243 trains.
Chair the Liverpool City Region Combined Authority Transport Committee and Portfolio Holder for Transport, Cllr Liam Robinson, said:
"This is just the start of the improvements that we want to see for our rail networks and demonstrates that by working together with our partners we can deliver a world class rail network for the north that improves passengers journeys with better times, frequency and capacity."
Also read: