NCHSR Proposes Name Change to Reflect Broader Remit
United Kingdom – The National College for High Speed Rail is considering changing its name. This might not at first glance seem like a major announcement but the reasons are quite telling. In particular, the NCHSR wants its name to reflect the increasing demand for higher technical skills covering all areas of advanced transport and infrastructure projects, i.e. beyond just high-speed rail.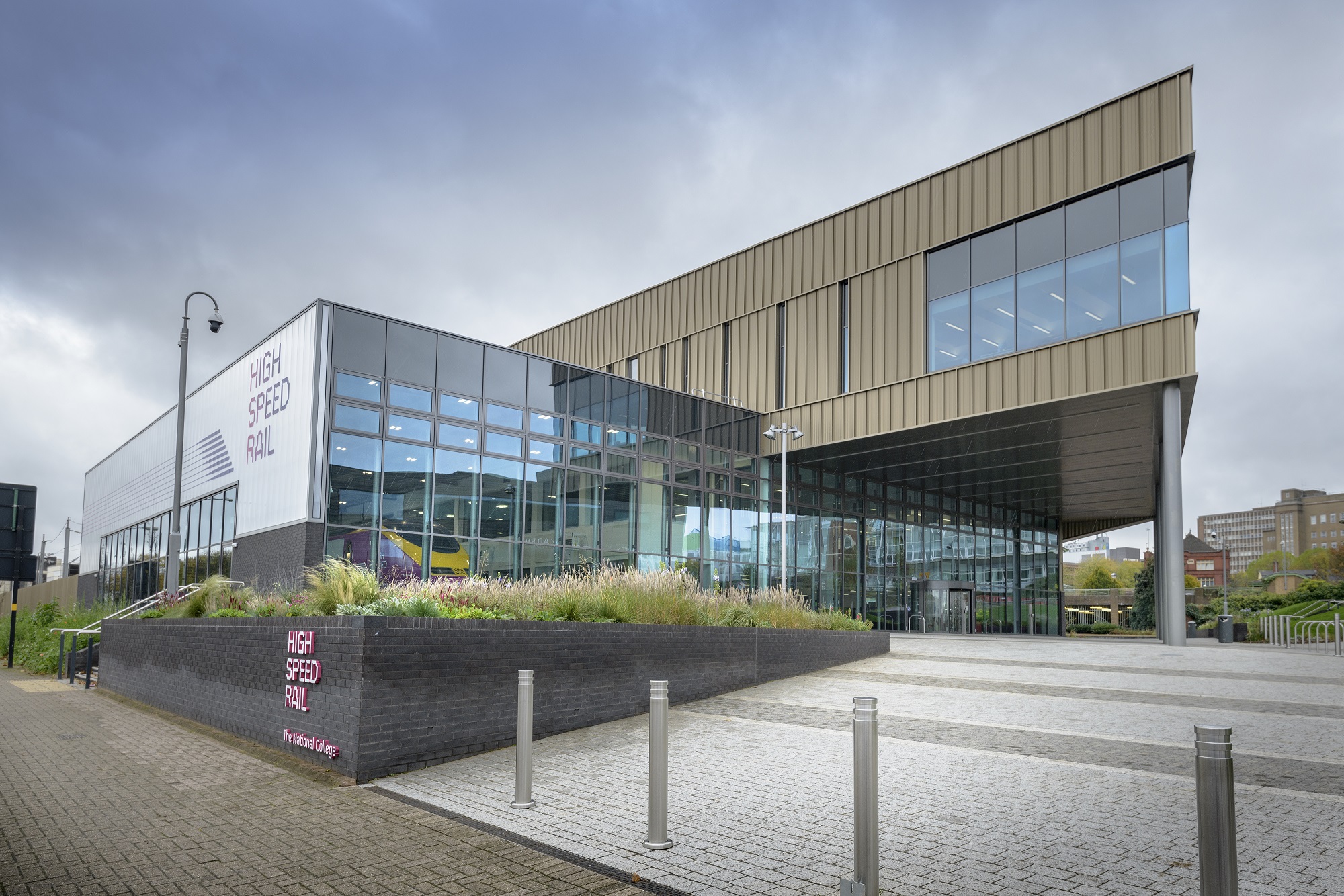 The National College for High Speed Rail opened in October 2017, with campuses in Birmingham and Doncaster. It also has a technical training hub in Widnes. Its purpose is to train and upskill new engineers, managers and designers for the UK high-speed rail industry. It also aims to provide skilled staff to other associated large-scale national infrastructure developments.
Proposed Name Change
Consequently, the NCHSR wishes to have its wider remit reflected in its name. It has therefore launched a formal consultation lasting until 29 May. In it, it suggests that its new legal name be the 'National College for Advanced Transport and Infrastructure' – ATI. Moving forward, the college would keep its high-speed rail brand as a key centre of excellence.
Clair Mowbray, Chief Executive, NCHSR, said:
"As an industry-led and industry-focused college, our proposed name change is a response to the conversations we've been having with employers across the transport and infrastructure sectors.

"While high-speed rail is core to our brand and offer, learnings from our start-up process have made it clear that our current name does not convey the broader scope of higher-level training that we are capable of offering.

"In our efforts to train the next generation of engineers needed for HS2 and beyond, we want to ensure that our vision and ability to support the broader transport and infrastructure sector is clearly articulated."
Given that the college only opened its doors to students two years ago, it is still developing its curriculum. It is centred around Level 4 and Level 5 apprenticeships as well as full-time courses, Level 6 courses and short CPD courses.
The College's Vision for the Future
The National College for High Speed Rail wants to develop its current central offer and provide higher technical skills for both high-speed rail and rail modernisation projects. It also wants to ready its students for developments in the light rail, metro and freight sectors. Furthermore, it is looking to expand the sectors for which it prepares students to encompass the transportation system as a whole. For example, it wants to train skilled workers for highways, airports, service stations and bus stations, smart mobility and digital transport systems.
There are currently 336 students at the college. The NCHSR target for the end of the academic year is 396 students.
The NCHSR have a consultation survey for anyone interested.
Also read: