The franchisee CrossCountry, which is owned by Arriva, has signed a three-year agreement with the Department for Transport to bring the franchise in line with the Emergency Recovery Measures Agreements (ERMAs).
This new contract will begin on Sunday, 18 September and run until October 2023.
Thanks to this agreement, CrossCountry will be able to continue running its long-distance and inter-regional services in Britain despite collapsed passenger numbers caused by the coronavirus pandemic.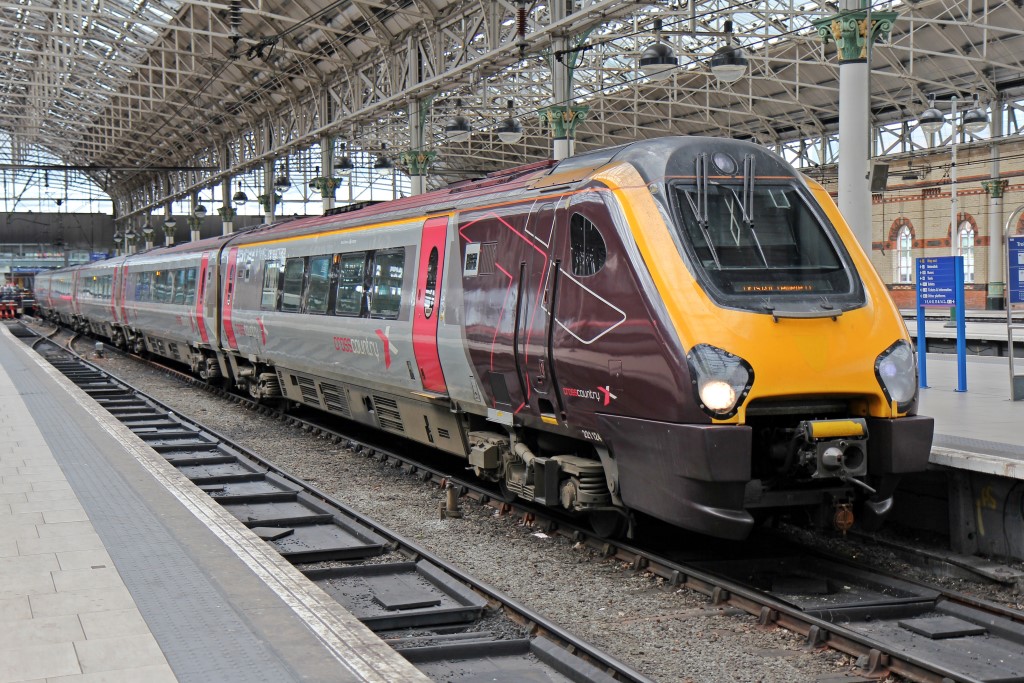 One element of this new contract is a focus on reducing the environmental impact of the operator's diesel fleet. For instance, Arriva CrossCountry will do a trial of using electrical shore supplies on its Bombardier Turbostar fleet when these trains are in depots for cleaning. Trains are cleaned both in the winter and at night, which means that the interior lighting and heating systems have to be powered. By using electricity to power these systems instead of the trains' diesel engines, there will be a reduction in both emissions and noise pollution, which is doubly important when the depots are near built-up areas.
The other environmental trial is for the use of on-train batteries when the Bombardier Voyager fleet enters and leaves stations. The DfT is working with the fleet's owner, Beacon Rail, to trial these. The use of these batteries will cut down air pollution where people are most likely to breathe in harmful fumes.
"This agreement ensures that vital train services will continue across the UK's most extensive rail network, as the country continues to fight and recover from the COVID-19 pandemic.
"The deal announced today reaffirms our commitment to ending the complicated franchise system, and is focused on the best interests of passengers, delivering better services and helping create a new kind of railway."
Emergency Recovery Measures Agreements
In September the UK government announced the introduction of ERMAs, following the EMAs that had been in place for six months, to run for 18 months with the government paying TOCs a 1.5 percent management fee to keep services running. The government is taking on the revenue and cost risk and pay Arriva a performance-linked fee. By linking the fee to performance, the government hopes to incentivise Arriva to make improvements to operational performance, passenger experience and service quality.
Arriva CrossCountry became the franchisee in 2007. It is the most geographically far-reaching rail franchise in the country, connecting Aberdeen with Penzance and Stansted with Cardiff.
"This is great news for our customers and stakeholders and recognises the importance of our continuing to deliver long-distance business and leisure services across England, Scotland and Wales.
"Our trains connect towns and cities, people and communities across Great Britain, and this will be essential as we rebuild our national and local economies. We will continue to focus on highlighting the benefits of rail travel and ensuring our customers can travel with confidence."
Also read: