Vivarail Battery Train Wins Environment Award
Vivarail's converted Class 320 battery train and its fast-charge system have won the Rail Industry Innovation Environment Award.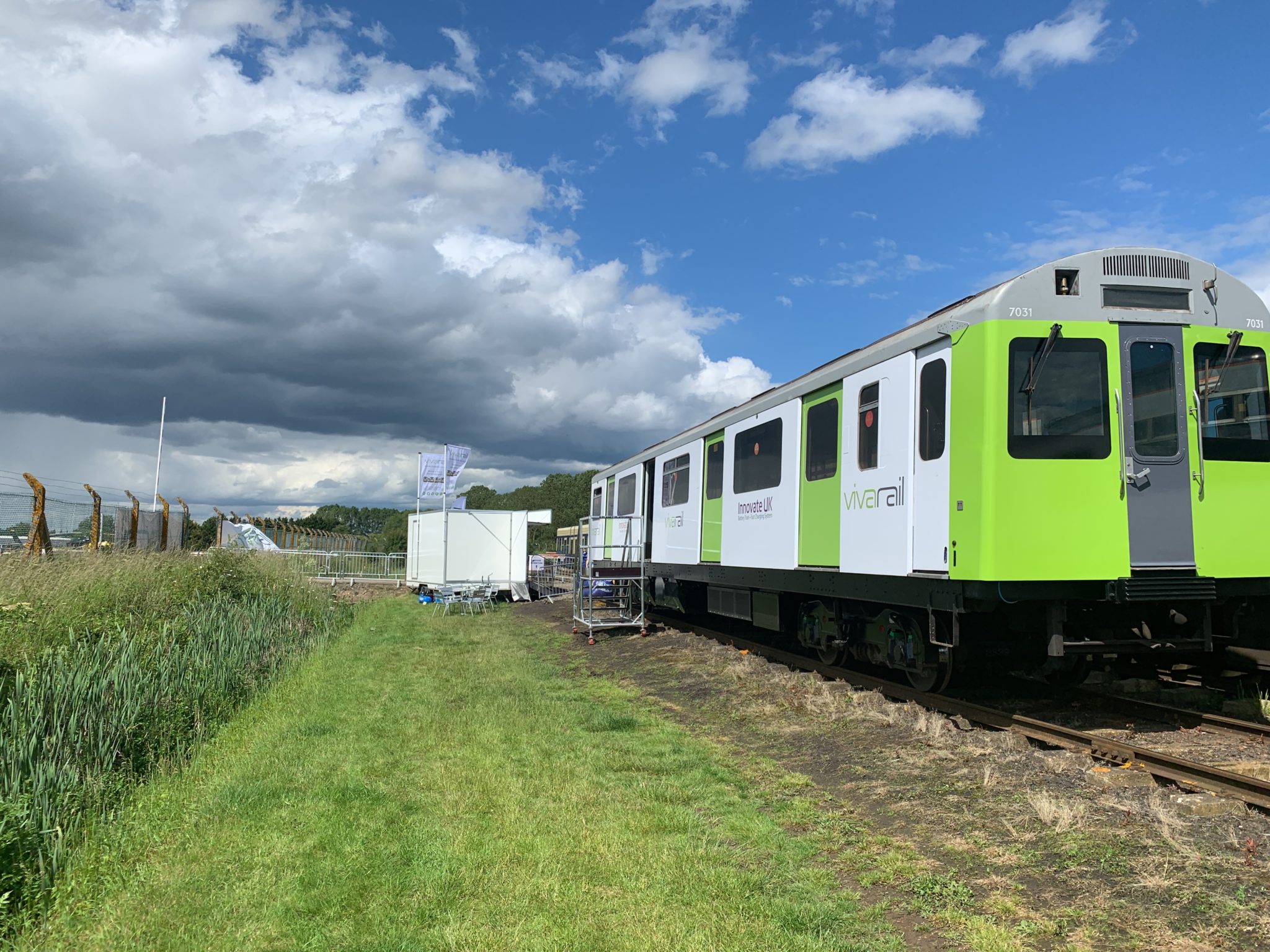 As a major industry event, Vivarail says it is proud to be recognised for its work. Not only will a battery-powered train allow trains to run on electricity on non-electrified tracks, thereby making them cleaner; by reusing existing body shells and bogies Vivarail is reducing both waste and saving energy from the start. The company is using old Class D78 London Underground rolling stock.
Vivarail has designed its solution to be both modular and interchangeable. That means a train originally running on diesel train can be converted into a battery-powered unit. Although battery-powered trains are not new, Vivarail says the range its train can run and the speed at which the recharging takes place are what make its solution viable.
The Vivarail Class 230 can run for 60 miles before it needs recharging. Furthermore, it only takes 10 minutes for the battery to recharge. Another clever feature is that the train can take range extenders, i.e. a pantograph, genset or fuel cells.
Vivarail Fast-Charge Solution
Vivarail's fast-charge solution consists of sections of track that are connected to the main power control bank. Importantly, these sections only become live when a train is present. Recharging the batteries then takes ten minutes. Consequently – depending on the source of the electricity – the train can operate emission-free on non-electrified lines.
Transport for Wales Order
Transport for Wales has ordered a Vivarail's battery-powered train. It will be a three-car unit with two battery-driving motor cars as well as diesel gensets on the central car. These gensets' main function is to charge the batteries. However, they also act as a secondary traction system.
Vivarail says it can reduce emissions even more by 'geo-fencing' sensitive areas. This means the gensets will not run in specified locations.
The Future for Vivarail
Vivarail now wants to focus on bringing its pure battery train into service. As a fully emission-free train it will contribute to decarbonising the railways in the UK.
Also read: