The National College for High Speed Rail (NCHSR) first voiced the idea of rebranding as the National College for Advanced Transport & Infrastructure (NCATI) in May 2019.
The idea behind the rebrand was to reflect the college's broader transport and infrastructure remit.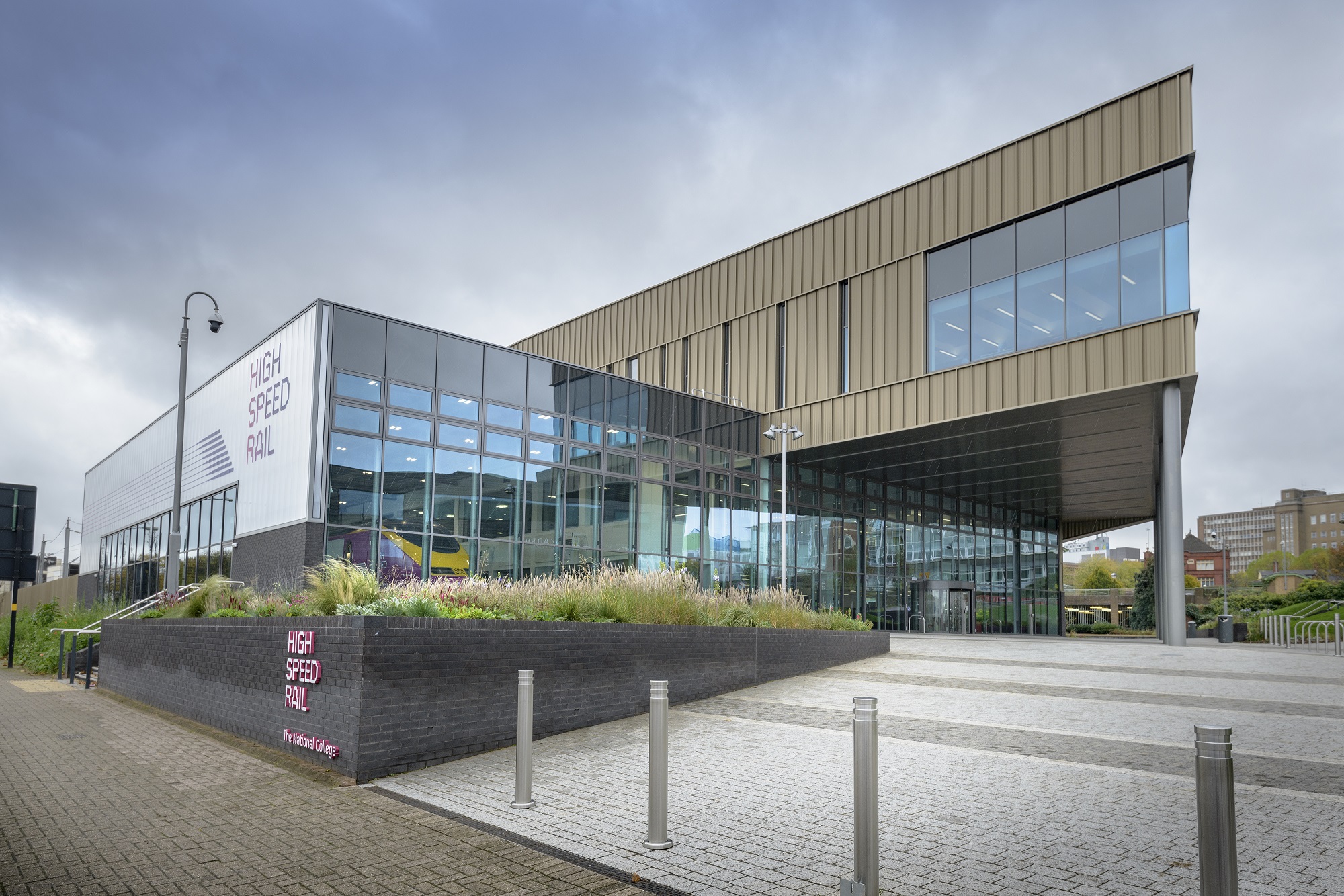 Now the NCHSR says it has chosen to go ahead with the rebrand. At the same time it is widening its scope to reflect demand across the sector. The college engaged in substantial consultation with students, staff, employees and industry members. It wanted to make sure the new name would represent its curriculum at its sites in Birmingham and Doncaster.
"We were delighted with the response to our consultation earlier this year, and I'm thrilled to be able to unveil our new name.
"As an employer-led college, it's key that we ensure that the skills we equip our learners with meet the demands and the skills shortages of the broader advanced transport and infrastructure sector. The latest figures published by the Strategic Transport Apprenticeship Taskforce estimate that 50,000 more people are needed in rail; 41,000 to fill roles on the road network; and 180,000 to deliver the Heathrow Expansion project. There is huge demand across the sectors and the name change reflects our dedication to delivering and developing our curriculum to meet industry demands."
Rebrand Timetable
The college's name change took effect on 1 October. The new corporate identity will come into effect across the two sites over the next few months. The college will now aim to develop its specialist pathways to make sure the college remains both industry-led and industry-focused.
"Across both transport and infrastructure sectors the use of modern techniques, digitalisation and the latest technology is becoming increasingly prevalent, with a growing demand from industry for a highly technical skillset, which the College is ideally placed to deliver. The nature of the work across the sectors is changing, and our new name now reflects the great opportunity available within the industry."
Also read: