The Rail Delivery Group (RDG) has called for a reform of the the rail fare system in the UK. The RDG, which represents train operating companies and the rail infrastructure manager Network Rail, has published a study that shows changing rail fare regulations could contribute hugely to reducing Britain's carbon footprint over the next decade.
The regulations that underpin rail fares are several decades old. Changing these in an effort to respond to the major threat of climate change could get a further 300 million people travelling by train. Specifically, there are currently empty seats on long-distance and regional trains that new fares could fill up.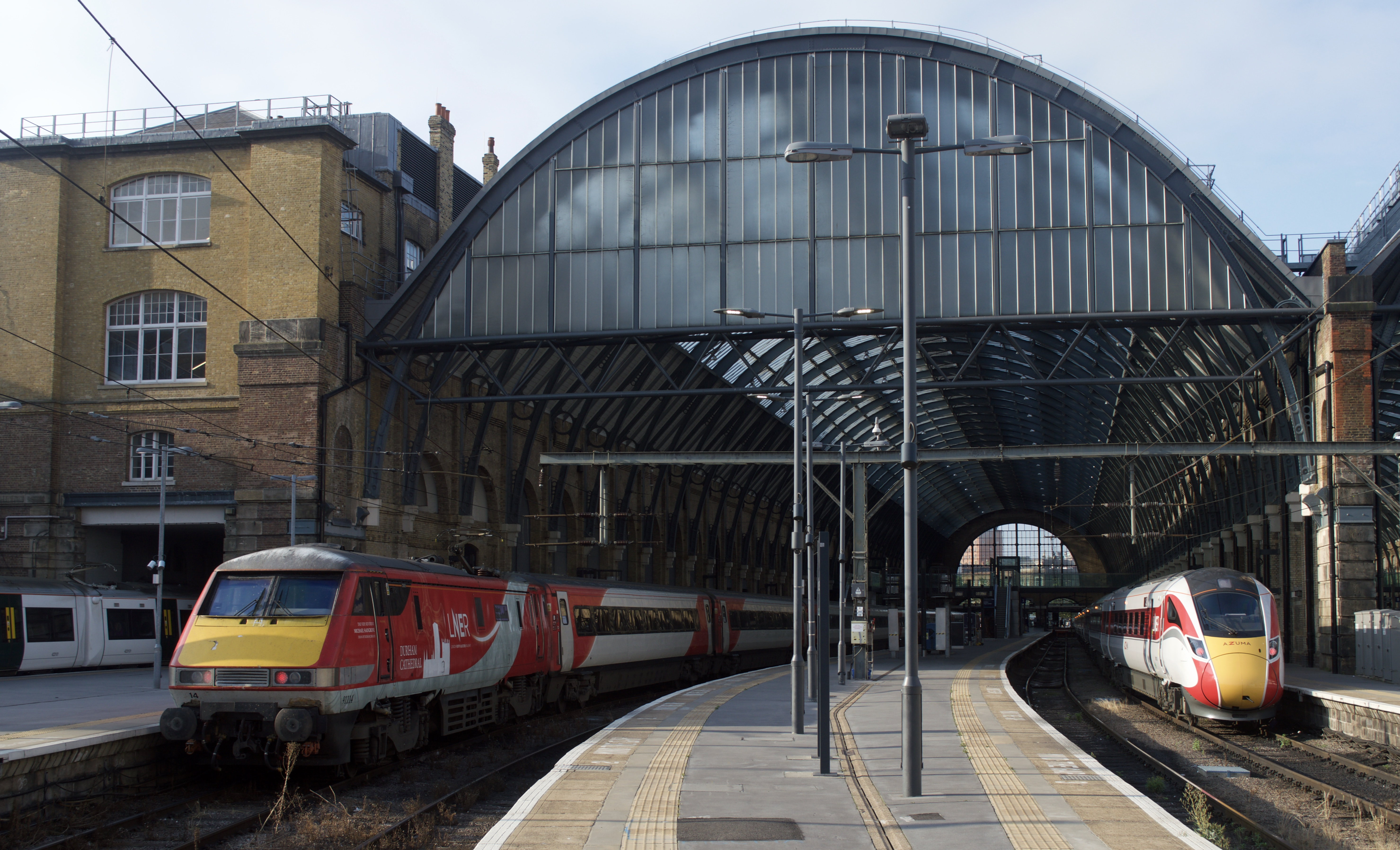 The Rail Delivery Group says the best way to maximise passenger numbers in any given train is to make rail fares easier to understand; by providing better walk-up fares; and by smoothing out the 'cliff-edge' between peak and off-peak prices that has come about as a result of existing regulations. A further suggestion is that commuters could be encouraged to travel by rail by introducing tap-in-tap-out systems with price caps along with season tickets that take flexible working partners into account.
If such system changes could move people out of their cars and off planes, then this could result in a carbon emissions saving of 1.2 million tons in ten years. The RDG says this could be equivalent to removing 61,000 cars off the roads.
Current Rail Fare Regulations
The rail regulations in place in Britain have been around since the 1990s. They do not reflect how people travel and work in the 21st century. In fact, the regulations result in a rigid system that restricts the range of fares train operating companies can offer. This in turn contributes to crowding on many services.
Staggeringly, the complexity of the system means there are m0ore than 50 million fares available. Therefore, passengers are understandably doubtful about whether they've managed to get the best-possible fare for their journey.
"More people than ever want to go green when it comes to how they travel. Our plans for easier fares would encourage more people to ditch dirty traffic jams in favour of cleaner, greener trains and it's time the government committed to wholesale reform of the outdated regulations that make rail fares so complicated."
Public Consultation of Rail Fares
Rail companies collaborated with Transport Focus to run the largest-ever public consultation of rail fares in the country. 20,000 people participated. It is the data from this research that has informed the proposals for rail fare reform. In addition to having a beneficial effect on Britain's carbon footprint, the restructuring could address over-crowding and accelerate the roll-out of tap-in-tap-out payments nationwide. Passengers would have guarantees they were travelling on the best-possible fare.
Rail operators across the network back the proposals. They would like to see the Williams Rail Review to commit to a reformed rail fare system as a step towards encouraging more train travel.
LNER Simpler Rail Fares Trial
On 2 January 2020 the LNER franchise operator will begin trialling a simpler fares system. For example, LNER will remove return tickets on trial routes between London and Leeds, Newcastle and Edinburgh. Instead, passengers will be able to buy cheaper singles, which will be 'more in line with half the price of a return journey' and a feature airlines introduced successfully many years ago.
"At LNER we are always looking at ways to make travel simpler and smoother for our customers. This trial will be the first step towards giving customers more confidence they are buying the correct ticket for their needs and ultimately making fares simpler."
A Super Off-Peak Single for a trip between London and Edinburgh bought at the station currently costs £146.40. By contrast, a Super Off-Peak Return costs a mere £1 more at £147.40. The trial would charge £73.70 for a Super Off-Peak Single.
"The climate crisis will be solved, in part, by getting people out of their cars and using public transport such as trains. Any suggestions to help with this have got to be explored, and this includes reforming rail fares to give passengers the confidence they are getting the best price for their ticket. Right now, government policy means driving a car is cheap and rail fares keep getting more and more expensive. Making fares cheaper and fairer is one of the ways to make travel by rail more appealing and more accessible."
Also read: