Greater Anglia's Bombardier Fleet Begins Testing
The 111 British Rail Class 720 electric multiple units Bombardier has been building for Greater Anglia have entered the testing phase.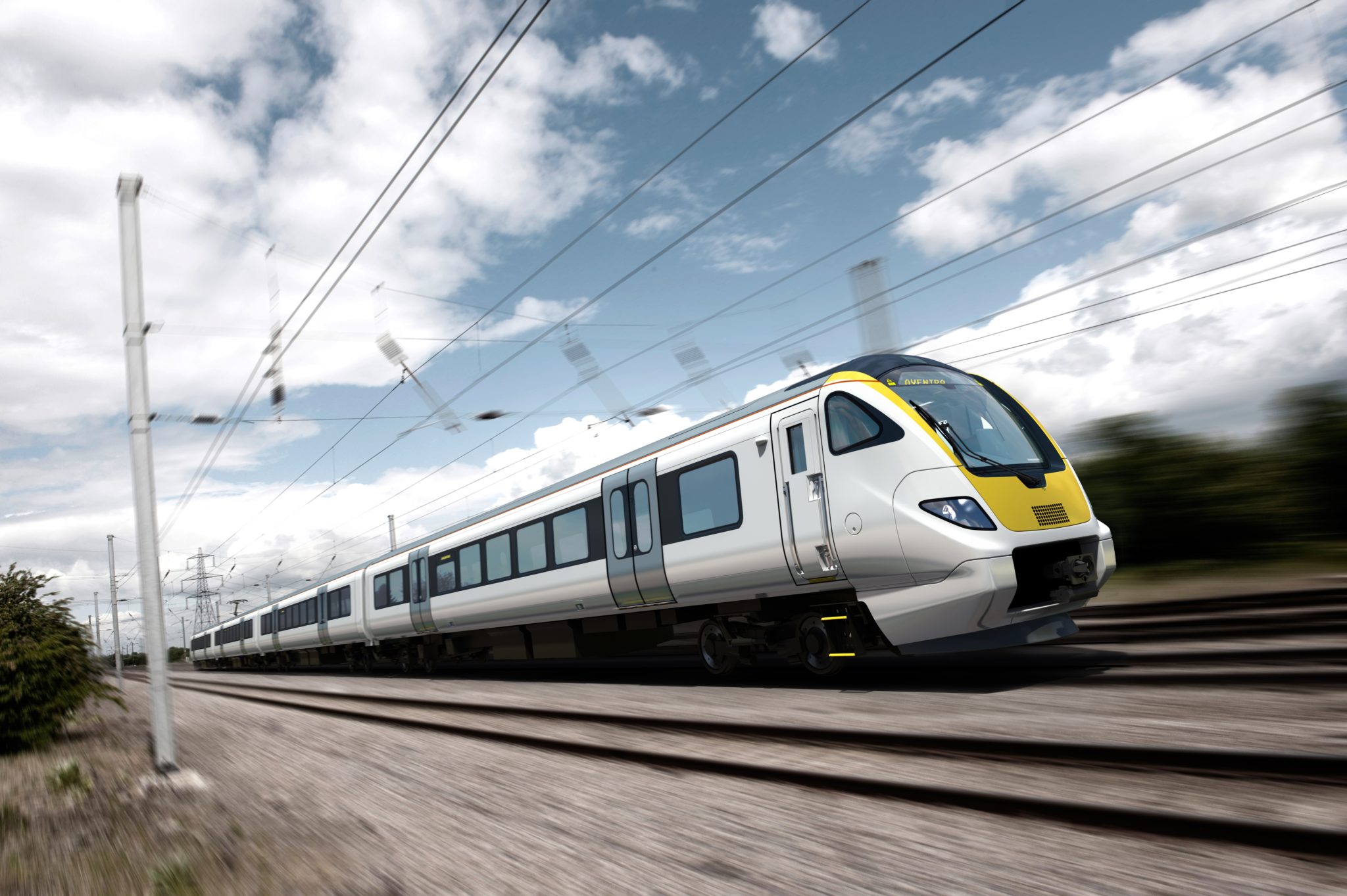 Bombardier Aventra Testing
Comprised of 665 vehicles in total, the first of the Bombardier Aventra trains will run at 110mph at the Railway Innovation and Development Centre test track. In commercial service, the trains will operate at 100mph. The testing at a faster speed is for contingency purposes only.
---
---
The tests will cover both safety and performance aspects. For example, the train's braking and acceleration systems will be tested. Another important test is the sway test. Excessive swaying on bends could damage both the train and the infrastructure.
Greater Anglia says that the first Bombardier Aventra will enter service by the end of 2019, with the entire fleet of 111 trains being operational by the end of 2020. They will run between London Liverpool Street and Essex, Suffolk, Cambridgeshire and Hertfordshire.
Contract History
Bombardier won the contract to build 111 Aventra EMUs for Greater Anglia in September 2016, after having been named preferred bidder a month earlier. This followed the DfT awarding Abellio the Greater Anglia franchise on 10 August 2016. Greater Anglia is replacing all of its trains with longer units that have more seats.
Bombardier began manufacturing the Aventra trains in 2018.
---
---
Bombardier Aventra Trains for Greater Anglia
The 665 vehicles will create 111 trains in total. Of these 89 will be 5-car units and 22 will be 10-car units. The 5-car units will have 540 seats, while the 10-car units will have 1,100 seats.
They will all feature USB and power sockets, wifi, air-conditioning, and modern passenger information systems.
There will also be accessible seating areas and toilets.
One interesting feature of these trains is that they will be the first in the UK to be fitted with underfloor heating. This heating system will work in conjunction with both overhead heating and a ventilation system. This will increase the amount of foot space passengers in window seats will have.
---
---
Ian McConnell, Greater Anglia Franchise and Programme Director, said:
"It's good to see one of our new Bombardier trains running at full speed on the test track. I can't wait to see it doing 100mph in East Anglia.

"These trains are going to transform our customers' experience of rail travel in this region as we replace old trains with brand new state-of-the-art modern trains."
Andy Derbyshire, UK Chief Operating Officer, Bombardier Transportation, said:
"This is an exciting time for our Aventra platform and our product for Greater Anglia. We are looking forward to completing the tests and seeing the new trains in passenger service."