HS2 Ltd has unveiled the latest designs for two viaducts in Northamptonshire: the Edgcote and the Lower Thorpe Viaducts. The company has made the designs public at the start of a four-week web-based engagement event for local communities.
Edgcote Viaduct
The Edgcote Viaduct will measure 515m across the floodplain of the River Cherwell south of Chipping Warden. Its height will vary between six and eight metres and it will rest on 20 pairs of concrete pillars. The aim is for the viaduct to be largely concealed in the landscape, covered by existing hedgerows and woodland.
There have been archaeological investigations along the route to make sure there is no historical evidence of the Battle of Edgcote at the site, which was fought nearby in 1469 during the Wars of the Roses.
There will be two new wildlife sites alongside the viaduct with new and enhanced fen, marshland and meadow as well as new woodland planting. The scheme will measure 7.6 hectares in total.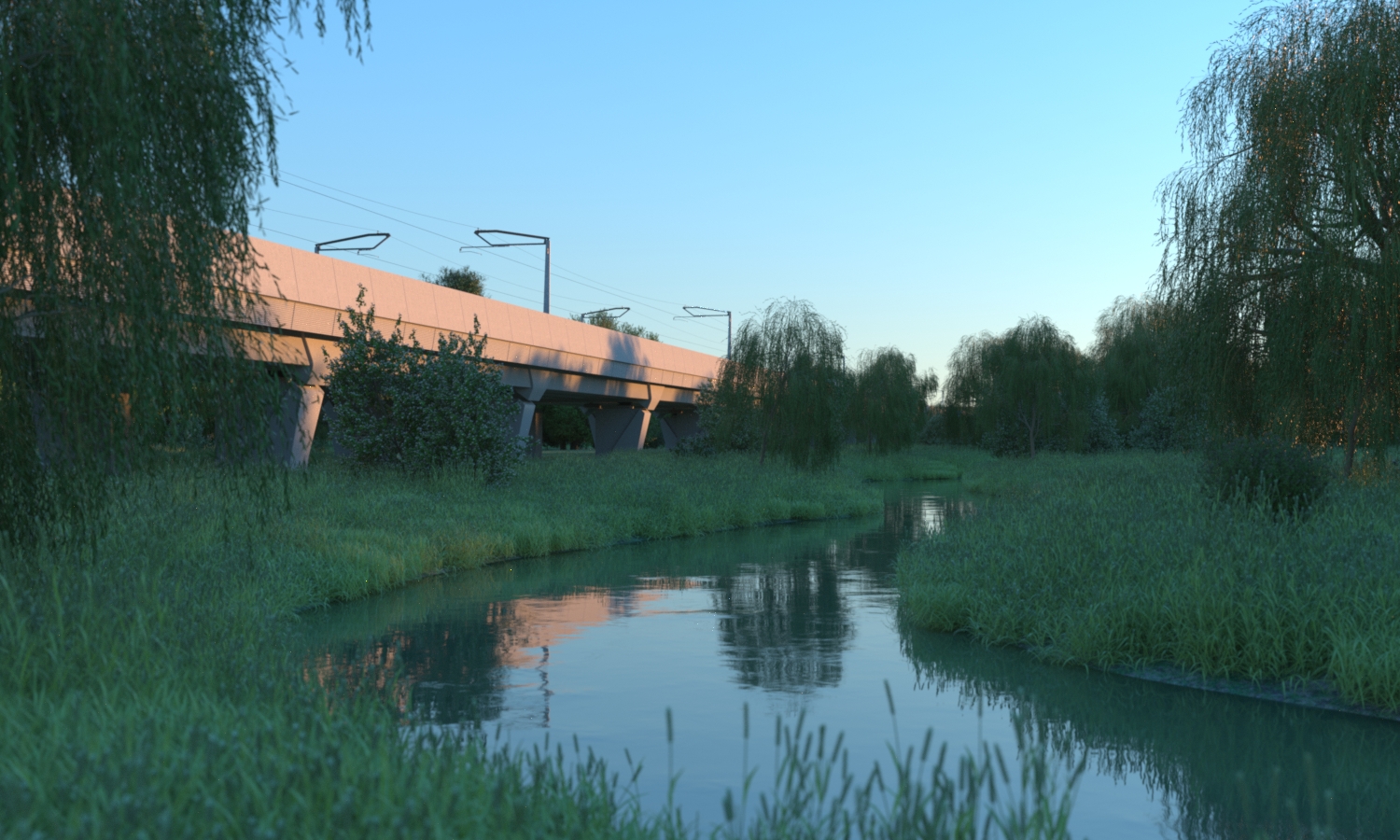 Lower Thorpe Viaduct
The Lower Thorpe Viaduct will measure 210 metres and run across Banbury Lane to the south of the village of Thorpe Mandeville. It will be supported by seven weathered steel spans. This material will become a dark russet brown as it ages, concealing it in the landscape.
There will be three new wildlife sites measuring 9.5 hectares near Thorpe Mandeville. As part of this effort, a small like will be enhanced and restored and a new wetland meadow created.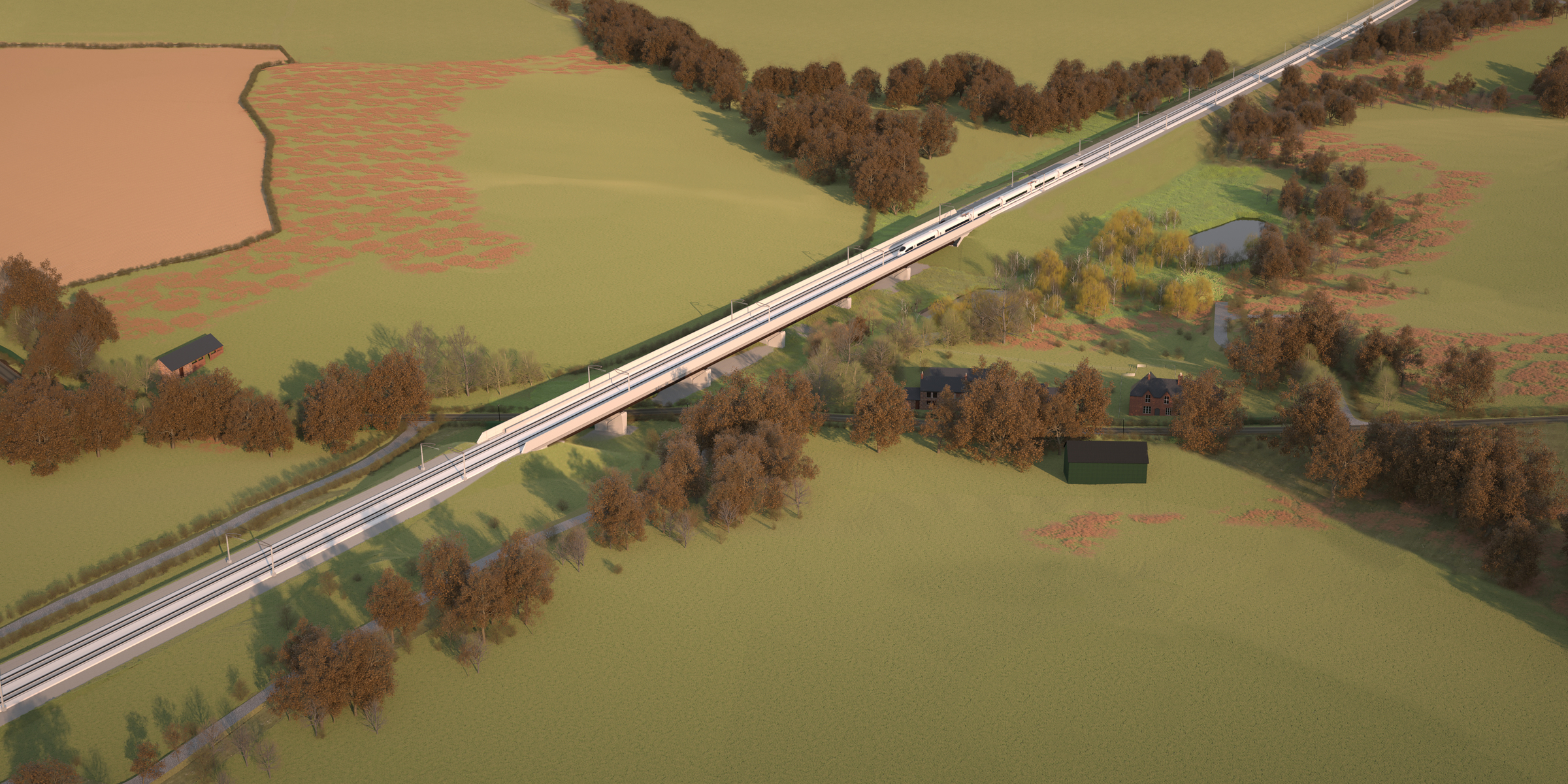 © HS2 Ltd
"The start of today's public engagement is an important step in the development of the Edgcote and Lower Thorpe viaducts. Set low into the landscape, the designs of both structures are heavily influenced by their location and our determination to reduce the impact of construction on the surrounding communities.
"That's also why we are delivering five major new wildlife sites alongside the viaducts with significant areas of new woodland and opportunities for valuable new meadows and wetland habitats."
HS2's main works contractor EKFB, together with Arcadis and Moxon (architects) created the designs.
Also read: