Did you know… we've just published our Railtex Magazine
Railtex 2019 takes place in Birmingham, UK, on 14–16 May 2019. We have published our second magazine of the year in conjunction with the show. You can read the whole thing here.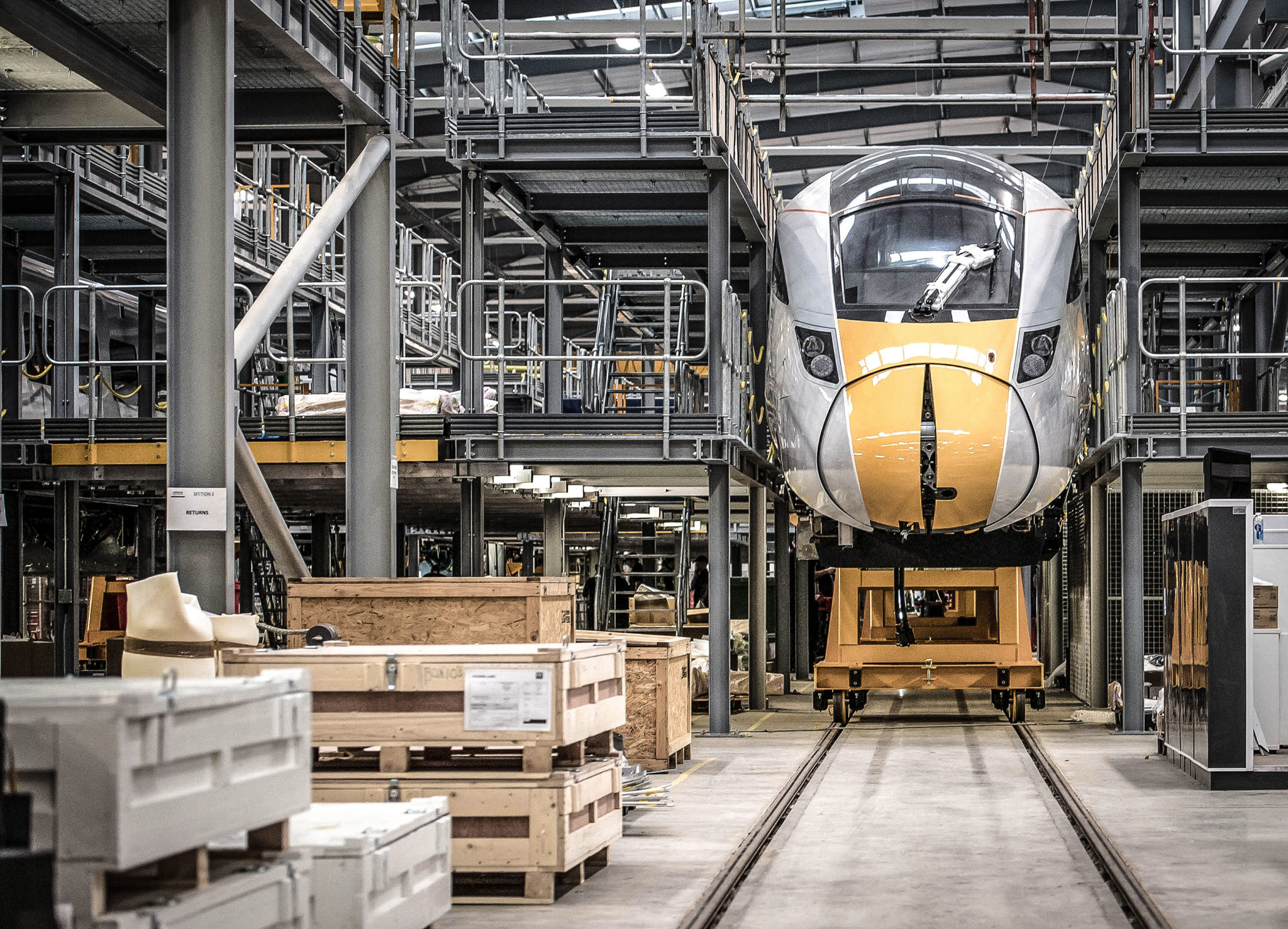 Railtex Magazine Contents
The Railtex 2019 Featured Suppliers & Advertisers Index: a useful overview of some of the suppliers who will be attending Railtex, as well as a guide to the additional advertisers in the magazine. If you want some more in-depth information about these suppliers, take a look at their profiles. For example:
Rail Baltica: Building a New Economic Corridor: A major European infrastructure project to provide a standard-gauge rail link through the Baltics (Estonia, Latvia, Lithuania) and connecting them to countries such as Poland, Germany and Finland.
UK-Australasia Rail Delegation: a recent trade delegation from the UK to Australia has been exploring the opportunities for trade for the UK railway supply industry in Australasia, where major rail infrastructure projects, such as Inland Rail, are currently under way.
Hitachi: Global Team Delivering for UK Passengers: Hitachi has had a number of successes in the UK recently, including the Class 385 electric trains for Scotland and its involvement in the Intercity Express Programme. The Japanese company is now bringing its digital expertise to the UK as well.
RIA at Railtex: RIA is a key participant at Railtex 2019. Key activities include the RIA hub, the Knowledge Hub and the RIA Future Focus Conference.
Axminster Carpets: One of the company's main projects in the rail industry has been the TransPennine Express. It produced carpets for all 51 Class 185 trains as part of their refurbishment programme.
ELeather says a single carriage design to suit all needs is not the solution. Different passengers, e.g. parents and business travellers, have different needs when it comes to train interiors and these should be reflected in a train's interior design. Moving innovation forward, ELeather was involved in Deutsche Bahn's Ideenzug ('Ideas Train').
Stäubli's electrical connectors are a key link in the railway transportation chain. Having been involved as a supplier to the rail industry for more than 30 years, Stäubli is an expert in the field and says its main strength lies in its customised solutions.
Treadmaster Flooring discusses the fire safety standard EN 45545-2, which recently came into effect. It stresses that this norm is to bring everyone up to a minimum level. However, where national standards were previously higher, these should not be sacrificed. Nor should style. Treadmaster says its products are both safe and stylish.
Zöllner Signal GmbH is an expert in automatic track warning systems for railway worksites. Based in Germany and with subsidiaries in the United Kingdom and France, it can offer competent local service, training and support for customers.
Sika has more than 20 years' experience in sealing and bonding solutions for railway assembly lines, including glass bonding, exterior bonding and sealing, and interior sealing.
Phasor has made much progress in bringing its electronically-steered antenna (ESA) to market. Their product will enable true broadband connectivity for rail passengers.
Windhoff discusses its pit stop concept. A company highlight was the construction of the most complex and technically sophisticated in-floor lifting plant in the world in Switzerland. It comprises 16 lifting units carrying 40 tons each with 48 car body lifters and a total length of 180m.
Bender UK provide intelligent solutions for rail monitoring and maintenance. Its feature product at Railtex 2019 will be the the RS4, the Rail Signalling Protection System, which is compliant with Network Rail's Insulation Monitoring and Fault Location requirements.
MTM Power build converters with protection degree IP65 for railway applications. MTM knows the rail industry is a tough environment for electronics components. Consequently MTM has developed its products specifically to withstand the stresses of environmental conditions, such as vibrations.
Parker Hannifin: Innovation – Revolution or Evolution? Oftentimes we focus far too much on the new, the big, the shiny and don't focus enough on how innovation can mean evolving existing products and solutions, rather than going back to the drawing board and starting from scratch. Incremental change should co-exist with revolutionary new technology.
Nomad Digital says reliable connectivity has become an 'expected norm'. The world's leading provider of passenger and fleet-management digital solutions for the rail industry, Nomad Digital offer a broad range of solutions for both train operators and train builders.
Mechan are excited to unite with their partners at this year's Railtex. It will feature both its own innovations as well as those of some of its partners. Mechan became part of Belgian company CIM in 2017. As part of a group of companies the product portfolio is only going from strength to strength.
Zonegreen are celebrating their 20th anniversary of modern depot protection. British railways boast an impressive safety record on the tracks. Zonegreen ensures that safety records are equally as high in railway depots, ensuring staff are protected.
Polarteknik manufacture door systems as well as expert services to guarantee reliability, availability and fire integrity. The product portfolio includes manual doors, complete fire barrier walls, automatic single and double leaf sliding doors, telescopic doors and curved doors.
FirstClass Safety & Control says it brings a fresh approach to rail depot operations. Its key products are its Depot Protection System and its Depot Control System. They are flexible, bespoke and cost-effective.
The Dyson Airblade Wash&Dry hand dryer is 30 percent quieter than its predecessor and perfectly suited for small spaces, incorporating the actions of washing and drying in a single unit. By avoiding water droplets on the floor as a user moves from a sink to a dryer, the Dyson product also prevents slip hazards.
Rail Live Magazine
Our Rail Live magazine will be published on 3 June. If you want to be involved, please get in touch with us at [email protected] or call +44 7432 725001. Rail Live will take place at the Quinton Rail Technology Centre in Warwickshire, UK, from 19–20 June.
Also read: