Govia Thameslink Railway (GTR) has completed a five-year transformation programme that has seen the introduction of more than 1,500 new carriages. This 2 billion GBP investment means GTR now has one of the most modern fleets in the UK.
GTR operates the Thameslink, Southern and Great Northern franchise. The main routes are Thameslink, Southern, and Great Northern on the East Coast Main Line. On 1 October Great Northern retired the last of its 42-year-old Class 313 electric multiple units operating on the Moorgate route. All of them have been replaced by Siemens 'Desiro City' Class 717 EMUs.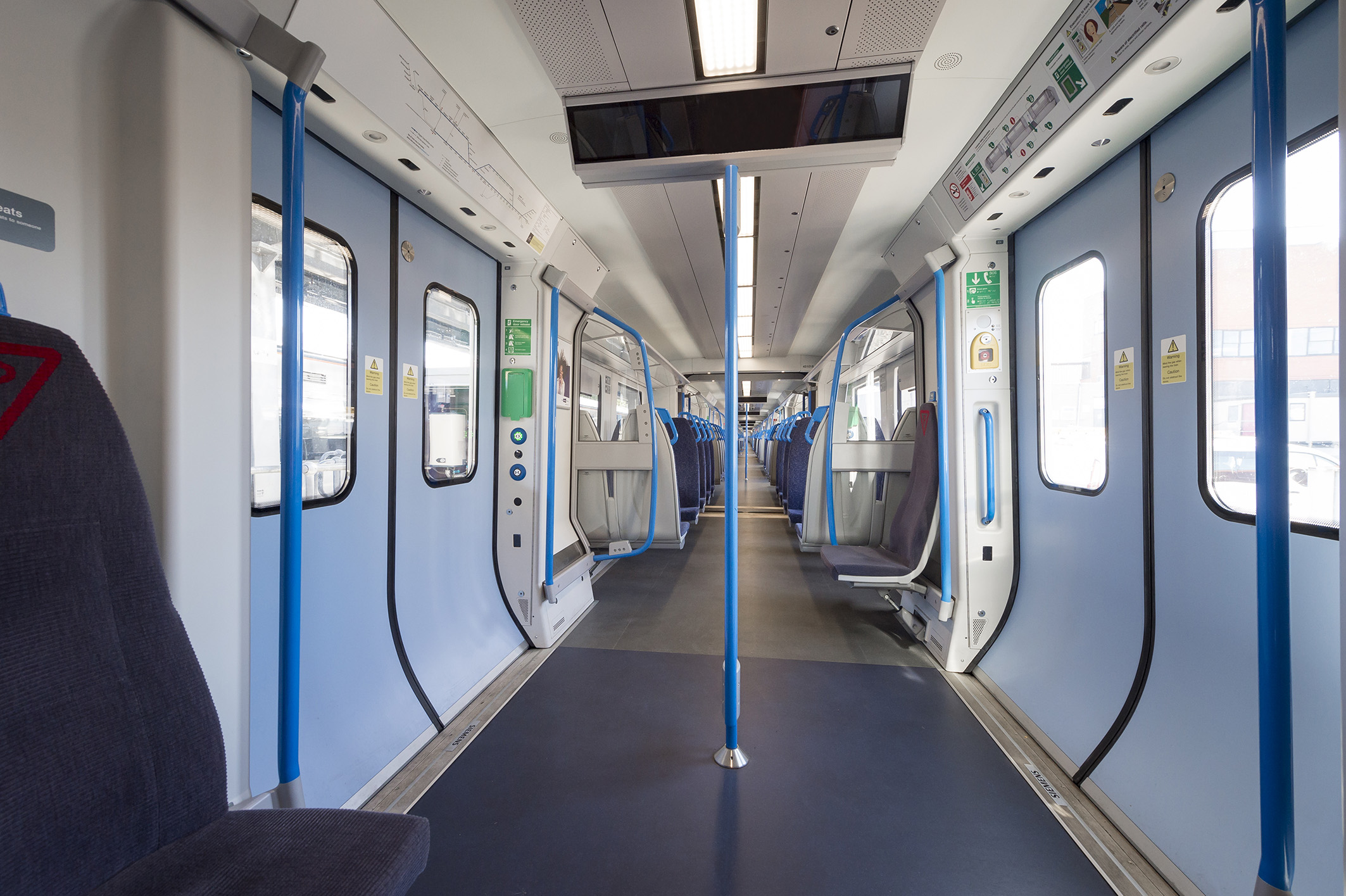 New GTR Rolling Stock
Since launching in 2014 GTR's transformation programme has seen the introduction of four train fleets and the expansion of one. The new fleets are as follows:
29 Class 387/1 trains
27 Class 387/2 trains
115 Class 700 trains
25 Class 717 trains
4 Class 171 trains to expand the existing fleet and facilitate longer 10-carriage services
"Today is a landmark moment for both GTR and its passengers as we continue to deliver on the industry's hugely ambitious modernisation programme for our network.
"This £2bn programme of modernisation, much of which formed part of the Thameslink Programme, has transformed services for our passengers. With over 1500 new carriages introduced the average age of our fleet has dropped from 20.4 years to 12.5 years with a net increase of 646 vehicles.
"By bringing in new carriages, we have been able to expand our network, creating space for 50,000 more commuters to and from the capital each rush hour and new direct cross-London journeys to key destinations such as Gatwick Airport, Peterborough, Cambridge and Brighton.
"These trains support the expansion of passenger volume which increased by 22.7m to 341.5m in 2018–19 compared to the year before."
The last Class 313 ran on 30 September.
Class 717 Trains
Each six-car Class 717 train has a capacity of 943 with 362 seats. They have air-conditioning, wifi and power sockets at every second seat.
The 717s are more appropriate for passengers with reduced mobility. They have a larger number of grab handles and wheelchair spaces.
Interestingly, the 717 trains have a 'snow mode'. It changes how the brakes work in snowy conditions to make them more reliable.
GTR Depots
The GTR transformation programme includes its depots. It has worked with Siemens and Network Rail to build and upgrade depots that will house and maintain the new fleets. It has also upgraded stabling at various locations.
The Hornsey engineering depot will maintain the new Class 717 trains. It employs around 120 members of staff. GTR is spending 5 million GBP to modify the depot so it can cope with the work on the new trains. For example, there are to be new roof gantries to allow for work on the trains' roof-mounted air-conditioning units.
In addition to maintaining the new Class 717s, the depot will also maintain the Class 387s and the Class 365s. Furthermore, the Class 387s that were running on the Great Northern route are undergoing an extensive overhaul. Once done, they will join the Gatwick Express fleet.
Also read: