Report Shows Progress on Diversity in Transport
DfT: Published on 11 July a report has shown strong progress is being made in boosting the number of apprenticeships in under-represented groups within the transport industry.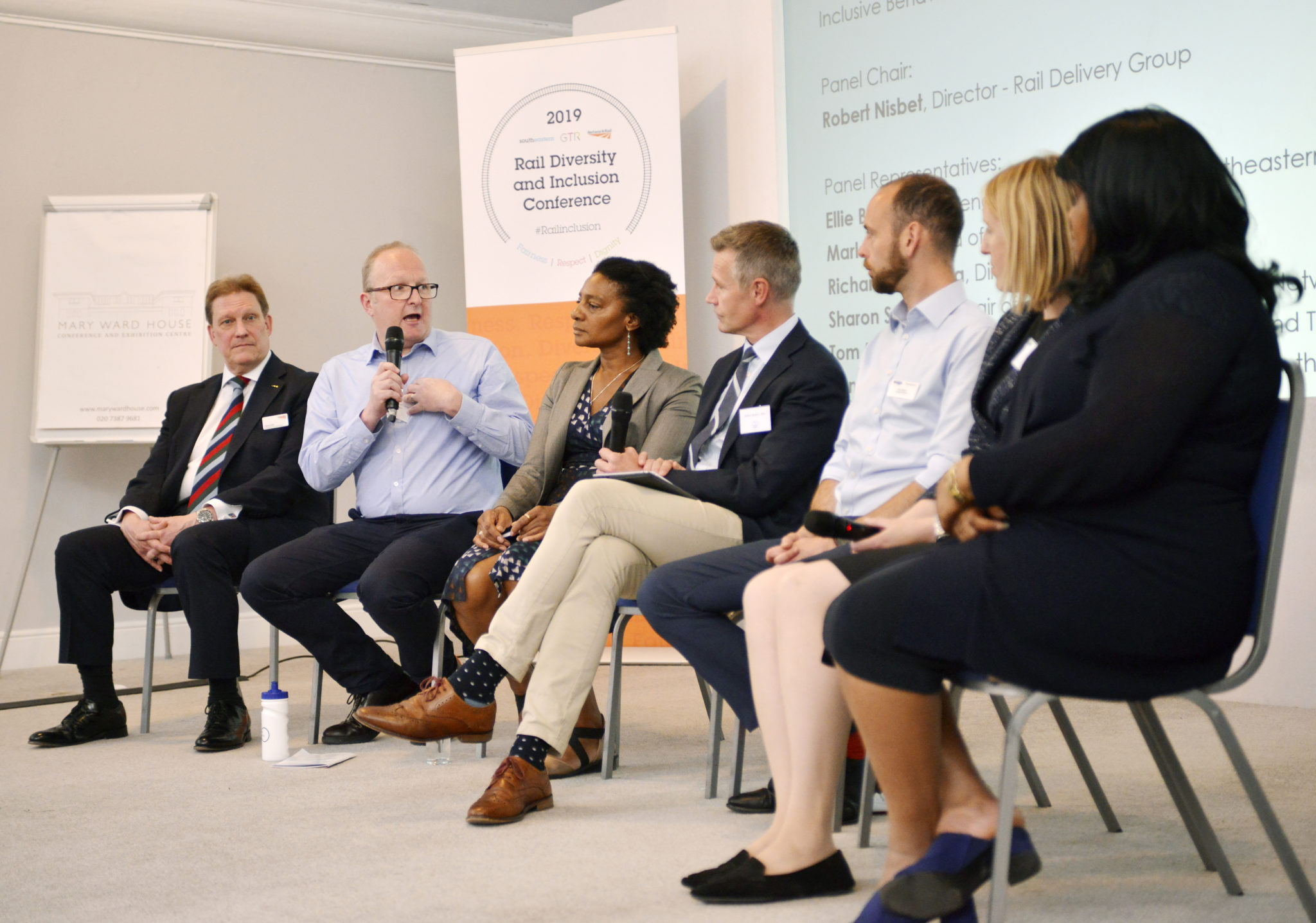 Transport & Rail Sector Diversity
The Strategic Transport Apprenticeship Taskforce's (STAT) 3-year progress report shows BAME representation in the sector has seen a 56 percent increase in the past 2 years and an improvement in the position of women who now make up 15.4 percent of technical and engineering apprenticeships, an increase from 10 percent 2 years ago. In all apprenticeship roles, female representation has increased to 23.6 percent. To compare, 19 percent of employees in the rail sector currently are female.
Addressing Skills Shortages
Minister Nusrat Ghani said:
"Drawing from the widest pool of talent is vital for any industry, particularly where there are skills shortages. 41,000 people are needed in roads by 2025, and rail needs 50,000 extra people by 2033 to deliver planned investment."
The report highlights that a large percentage of the workforce in rail will reach retirement age over the course of the next decade.
Another aspect of the skills shortage highlighted in both the report and in our recent Equality. Diversity. Inclusion. This Is Not Altruism. piece is the impact of Brexit.
STAT says 15 percent of rail operatives are EU workers. They predict a total skills shortage of 5,325 by 2021.
Mike Brown MVO, Chair of the Strategic Apprenticeship Taskforce and London's Transport Commissioner, said:
"It's fantastic to see the increase in diversity in those joining the transport industry as apprentices. In order to keep the sector at the forefront of innovation, it is vital that we continue to attract and inspire a variety of people into transport careers, reflecting the customers that we serve and stimulating creativity of thought and approach."
STAT has committed itself to push forward existing programmes in diversity and social mobility. Commitments for the upcoming year include:
Piloting a pre-employment training programme for those facing significant barriers into training and work into the sector
Developing a shared apprenticeship programme in data analytics and data science to plug the vital future skills need
Network Rail
Companies such as Network Rail are running apprenticeships not just for new workers. They are looking to both upskill and reskill their current employees to ready them for the sector's changing future skills demands. Network Rail hopes that this retraining will also increase productivity. Figures show that in 2018/19 around a quarter of new Network Rail apprentices were existing workers wishing to reskill.
Andrew Haines, Chief Executive of Network Rail, said:
"I'm really proud of our apprentices and attracting more young people to join us is really important if we are to deliver on our promise of a safer, more reliable, user friendly rail system. And we're planning for the future. Apprentices are helping us to grow the capabilities essential to managing the growth of demand for train travel. A strong group of apprentices is a fantastic way for us to introduce diversity of background, gender, ethnicity, skills ambition and insights."
Network Rail also held its first Rail Diversity and Inclusion Conference in London on 12 July.
Southeastern
Southeastern launched its train driver apprenticeship programme in November 2018. It says it is aiming for 40 percent female apprentices by 2021. At the moment only 4.5 percent of its drivers are women.
You can read the report in full here.