Network Rail Investments: New Trains and New Services
UK: Network Rail has published its annual report and accounts for the year ending 31 March 2019. During that twelve-month period train operating companies added almost 3,000 new services a week. This generated vital additional capacity and seats and was the result of record investment in the country's rail infrastructure.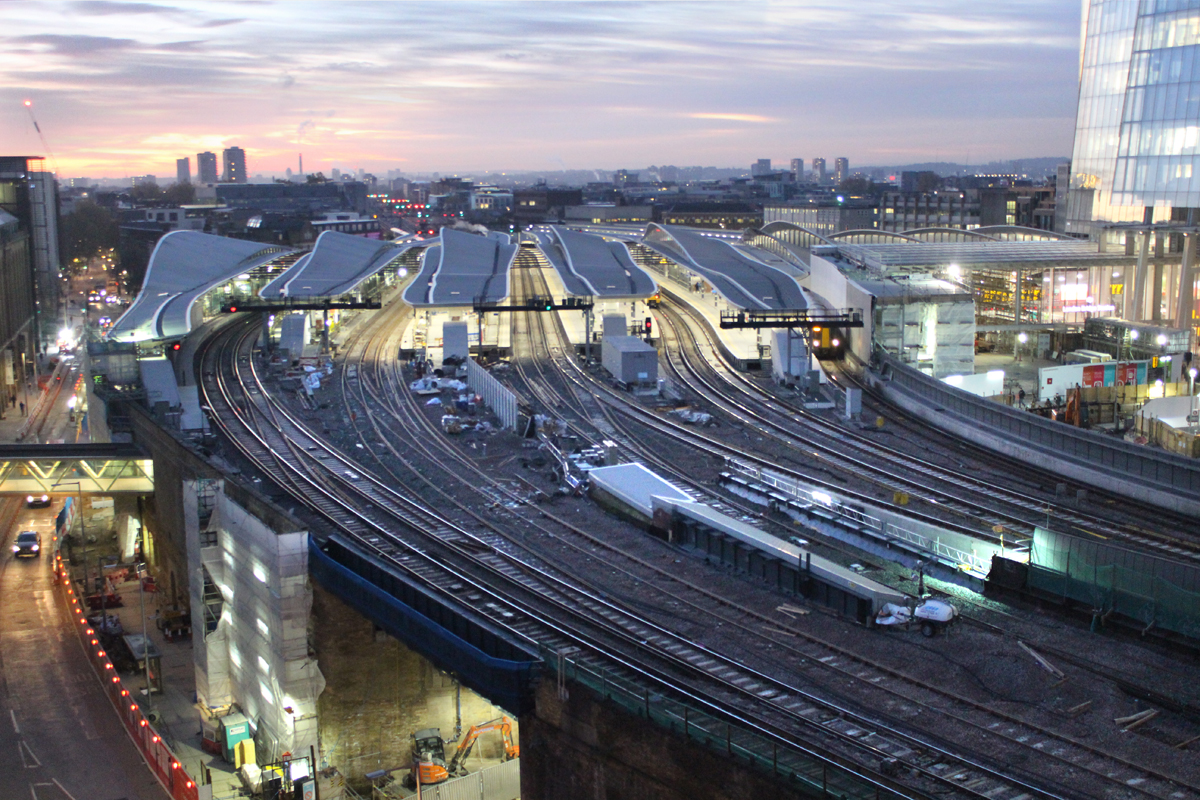 The purpose of the 7 billion GBP targeted investment into the railways is to ready the infrastructure for the further 6,000+ weekly services that will enter the timetable over the coming years.
Andrew Haines, Chief Executive of Network Rail, said:
"Passengers and freight users are now starting to see and feel the benefit of years of investment in the nation's railway infrastructure as thousands of new services and new trains join the network.

"Lessons have been learned from last year's painful experience of bringing new services on-stream. The industry worked closely together on the smooth introduction of the December 2018 and May 2019 timetables, introducing thousands of new weekly services, and we will continue to work with our train operator colleagues to further improve connectivity for passengers.
Network Rail Investment
So far investment funds have gone towards rebuilding stations, such as London Bridge Station, as well as towards opening entirely new stations. Other station upgrade works include rebuilding and lengthening platforms.
There are now more services and carriages on the Thameslink route.
More routes have also been electrified.
Key Financial Points of the Year
Investment in the railway infrastructure over the 12-month period was 6.2 percent higher than the previous 12-month period. At the same time revenue went up by 100 million GBP, from 6.6 billion GBP to 6.7 billion GBP.
Network Rail made a pre-tax loss of 173 million GBP. This compares to a profit of 48 million GBP the previous reporting period. However, the rail infrastructure manager says this was "expected and planned for and was the result of the design of the fixed regulatory settlement for 2014–2019, increased train performance penalty payments, increased maintenance spending and increased depreciation and financing costs".
Network Rail also borrowed more money to fund its investments. As a result its net debt rose by 2.8 billion GBP, from 51.3 billion GBP to 54.1 billion GBP.
Jeremy Westlake, Chief Financial Officer, said:
"The year marked the end of our five-year spending plan that saw the successful completion of thousands of investment projects across the country. A year that saw performance challenges, but with careful management and efficiencies made, meant that we stayed within our budget and remain on a firm financial footing as we look forward to the years ahead."
Andrew Haines said:
"I strongly believe in the power of the railway to do good, to help grow the economy. to connect communities and make a positive difference to the lives of individual people up and down the country."
You can download Network Rail's full annual report here.
Also read: