Today at Railtex: Day 1 – 14 May 2019
Everything that's happening on Day 1 at Railtex 2019, conveniently compiled for you in one location: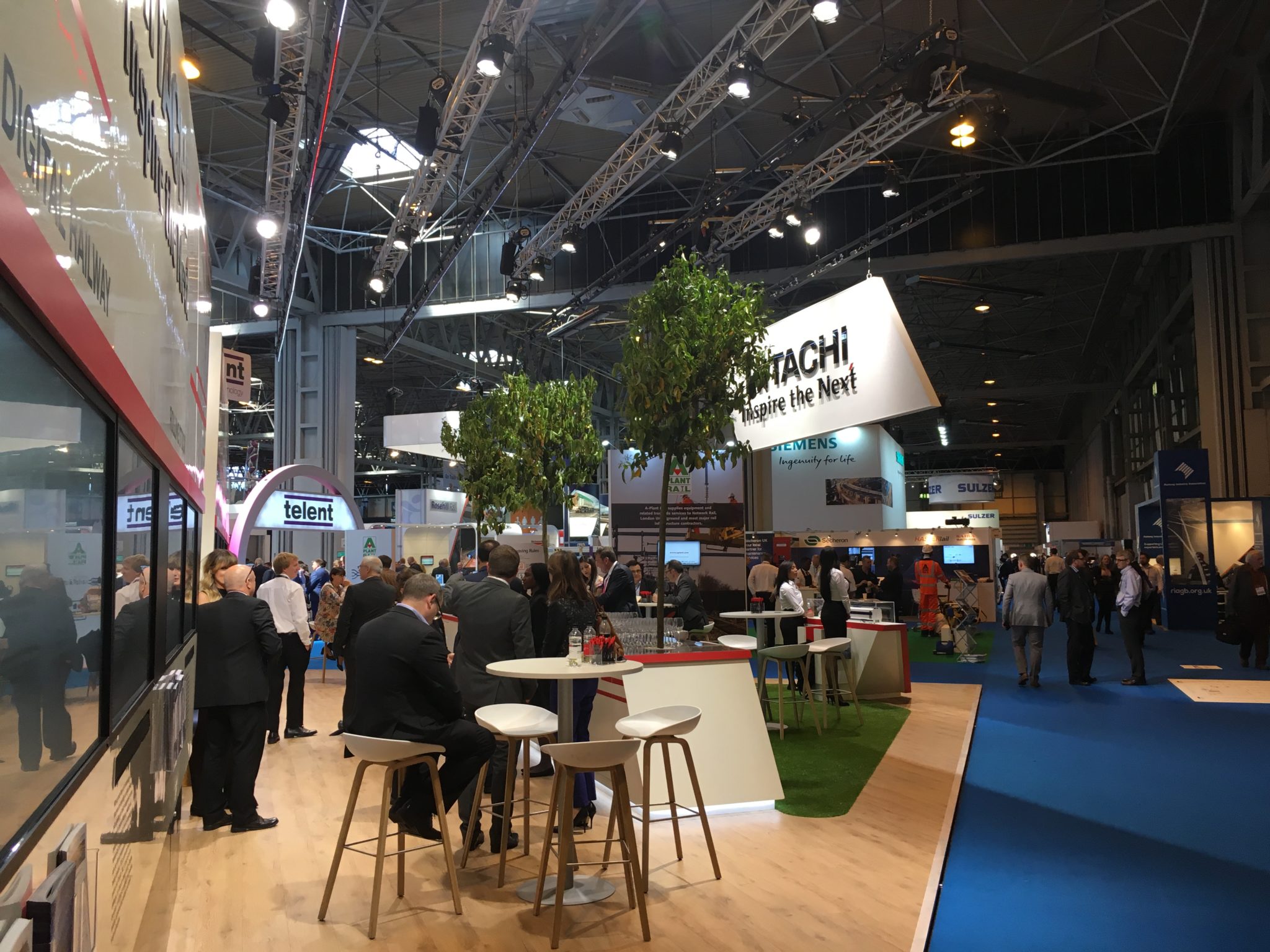 Railtex Day 1 Events at a Glance
10:00am–5pm | Opening Hours
10:30am | Opening Ceremony | Seminar Theatre
10:30am–1:30pm | Meet the Commercial Officer – Baltic States, Canada, Sweden | For Registered Parties Only
10:45am | Opportunities for the Supply Chain | Knowledge Hub
11:10am | Predictive Maintenance Strategies for Continuous Track Monitoring | Seminar Theatre
11:30am | Unlocking Innovation SME Pitches | Knowledge Hub
11:50am | Keynote Speech: The Rail Sector Deal | Seminar Theatre
12:30pm | CBTC or ERTMS? The Answer is ATO | Seminar Theatre
12:30pm | Rail Sector Deal – Next Steps? | Knowledge Hub
1:10pm | How Can We Digitise the Journey to Benefit the Customer | Seminar Theatre
1:40pm–4:40 pm | Meet the Commercial Officer – Baltic States, Finland, Kenya, Norway | For Registered Parties Only
1:45pm | UKRRIN Centre of Excellence in Rolling Stock | Knowledge Hub
1:50pm | Thameslink Standback Assessment
2:30pm | ZF EcoWorld2 – Efficiency with Connectivity | Seminar Theatre
2:30pm | HS2 – The Shape of Things to Come | Knowledge Hub
3:10pm | Trust – How Cyber Are You? | Seminar Theatre
3:15pm | Rail Baltica – Greenfield Opportunities and Challenges | Knowledge Hub
3:50pm | Real-Time Remote Diagnostics and Proactive Condition Monitoring Seminar Theatre
4:00pm | Taking Action on the Skills Shortage | Knowledge Hub
Railtex Day 1 All-Day Activities
More than 400 exhibitors from 22 countries – to help you plan your visit, have you tried the Railtex 2019 Online Show Planner? Just tick what categories you're interested in, from locomotives to sleepers to tunnel equipment, click 'create planner' and you will get a personalised show planner that you can also download as a PDF, listing all of the exhibitors in those categories along with their stand numbers.

The Railtex Track – Sponsored by British Steel | View railway solutions in situ. The exhibitors you will find here are Asset International Structures, British Steel, Hird Group, Peli Products, Southdowns Environmental Consultants, and TSP Projects.
Extra reading? Why not take a look at the Railway-News magazine – pick up a copy at the Railtex Publication Stand (W10) in the Conference Zone or enjoy the digital version.
Also read: