Alstom and rolling stock company Eversholt Rail will invest an additional 1 million GBP in the hydrogen train 'Breeze'.
The two parties say they want to accelerate the hydrogen train industry in Great Britain by contributing an additional 1 million GBP in investment in hydrogen train technology in the country, which would result in a new class of train, the first-ever 600 series.
By investing this additional funding, Alstom and Eversholt Rail believe the Breeze train will be ready for deployment sooner and will help boost other projects in the hydrogen sector, supporting this industrial area as a whole.
Alstom will build its Breeze trains at its Widnes Transport Technology Centre. It will become a centre of excellence for hydrogen conversion once the trains are in series production.
Just as when electric trains use renewable energy sources, if the hydrogen fuel comes from green sources these trains won't just be emission-free at the point of use.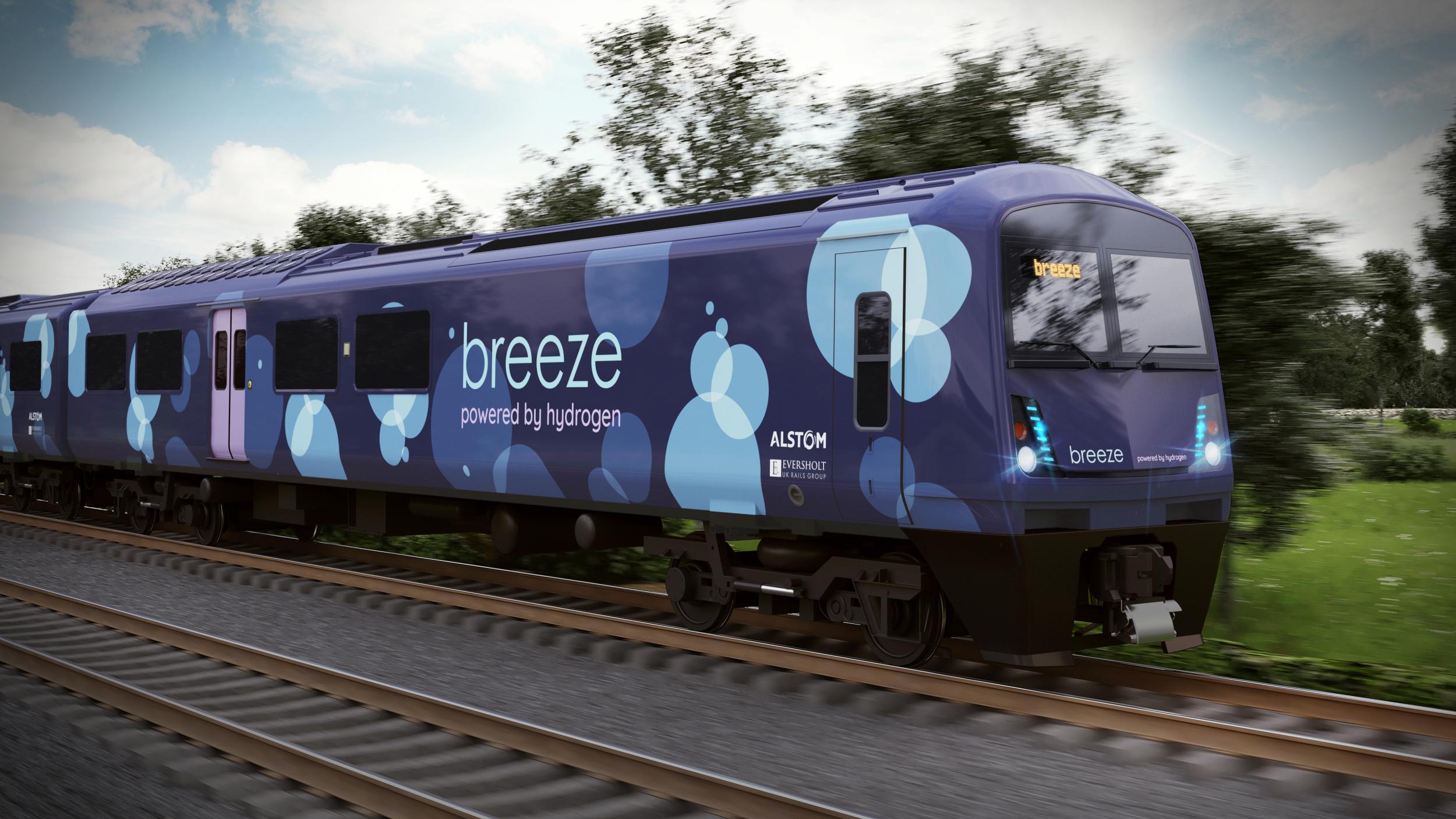 The best application for hydrogen trains is on regional rail services that do not see enough traffic to warrant electrification. As such, their overall impact on decarbonisation will be small. They also serve as transitional rolling stock for lines that really ought to be electrified but currently are not. It should be pointed out that running hydrogen trains on these lines should not delay electrification programmes on them.
Alstom has been demonstrating the efficacy of hydrogen technology in Germany, where its Coradia iLint is in successful passenger service.
"It's time to jump-start the UK hydrogen revolution. With the Government looking to invest in green technologies, Alstom and Eversholt Rail have deepened our already extensive commitment to this job-creating technology with a further million-pound investment. This bold move to back the Government's ambitions on hydrogen means we are the only game in town if you want a shovel ready British hydrogen train. The Breeze is good to go, wherever the Government commits to upgrading Britain's railway with hydrogen trains."
The Breeze trains are not new rolling stock. They are Class 321 conversions. Upgrading existing rolling stock to extend its lifespan is also environmentally beneficial.
"Eversholt Rail has a proud record of innovation in key rolling stock technologies and this further investment in the Breeze programme demonstrates our commitment to providing timely, cost-effective solutions to the identified need for hydrogen trains to support the decarbonisation of the UK railway."
Also read: