Network Rail Launches Track Worker Safety Task Force
Following the deaths of two track workers in Wales on 3 July, Network Rail has launched a new track worker safety task force. The new scheme will help improve the safety of employees that work on the railways. Network Rail is funding this initiative with 70 million GBP (78 million euros | 87.7 million USD).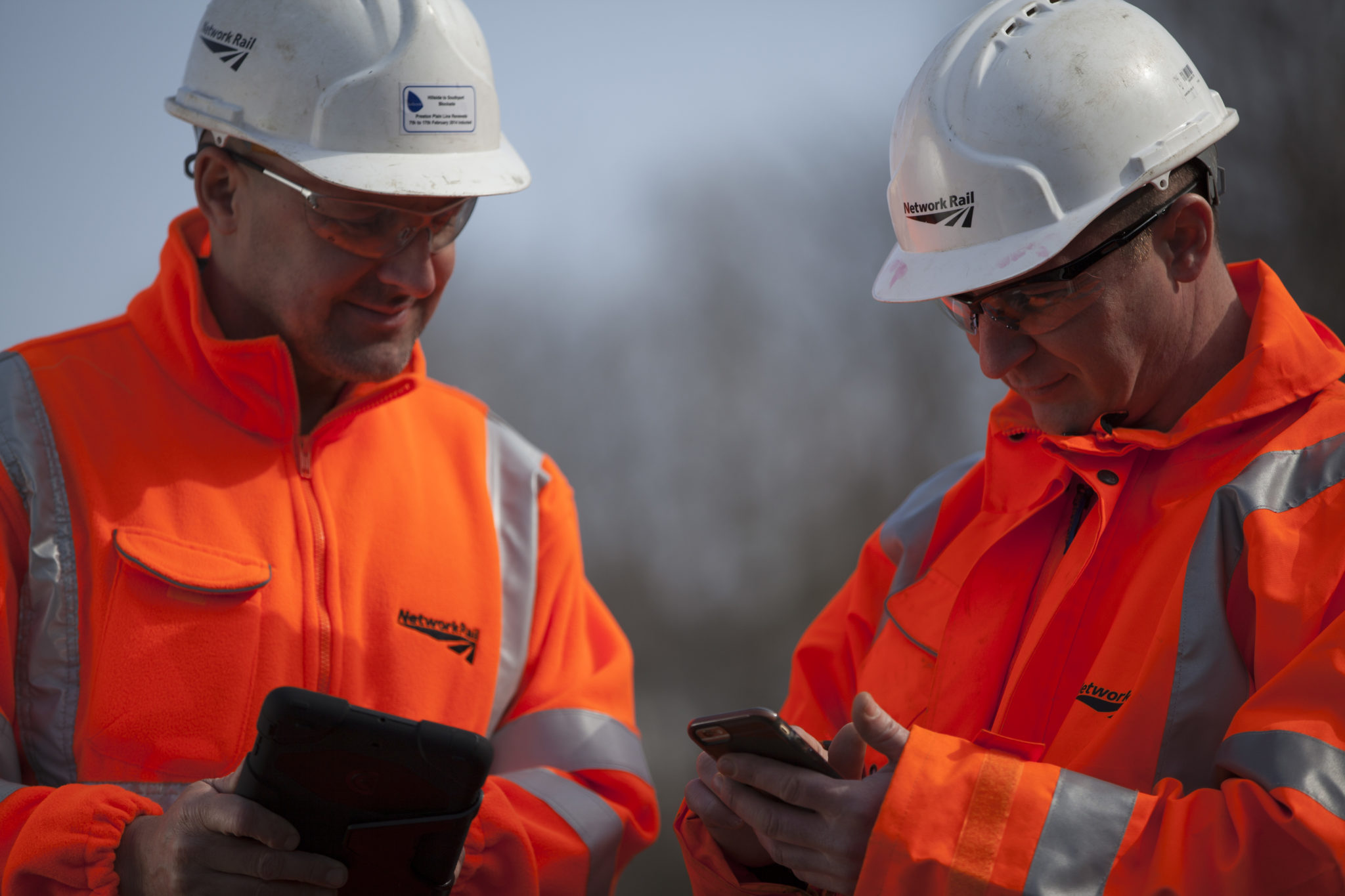 Martin Frobisher, Network Rail's Group Safety, Technical and Engineering Director, said:
"We will make it safer to work on or near the railway than it is today. Everyone should expect to get home safe, every day, and while our track record has been good and improving, there are still too many close-calls and that will be addressed."
Concerned, the Office of Rail and Road (ORR) has given Network Rail two improvement notices with the aim of increasing track-worker safety.
Mr Frobisher responded to the ORR, saying:
"We have been working with the ORR and our trade unions for many months to help us make working on the railway safer. Like our regulator, we want to see speedier progress.

"The tragic deaths in Wales last week are a stark reminder to us all that more needs to be done. We will rise to that challenge as losing more of our railway family is not something we can tolerate."
Network Rail Safety Task Force
The task force will comprise all the major parties in the rail industry, such as contractors and trade unions. Network Rail says it will emphasise its existing 'Near Miss Reduction Programme'. Further, it says it will join up multiple strands it has been working on to improve the safety of track workers. These strands include a number of avenues.
Digital Programmes
For example, Network Rail has been exploring how to use digital technology to let workers know about approaching trains.
---
---
Another digital element Network Rail wants to improve is its Sentinel software, which informs managers about their team's skills. This allows them to deploy workers in line with their abilities.
Health & Wellbeing Programmes
We have all seen the signs on motorways saying 'tiredness can kill'. And being tired at work is a definite risk factor. Therefore one of Network Rail's programmes aims at improving worker fatigue. The programme looks at home employees can manage their time at work better and at how their personal lifestyle affects their alertness.
---
---
Another key area for Network Rail is to reduce the stigma still associated with mental health issues. Workers should have tools and guidance so that they have mental wellbeing at work.
More generally, Network Rail has a project that aims at improving the general health and fitness of its workforce.
Training
Track worker safety also depends very much on the work plans that are put in place. It is vital that attention is directed at improving these plans, building more safety into the system. This aspect includes high-quality briefings before workers go out on site to ensure everyone is aware of the work plans.
---
---
When creating track-site work plans, risk management must also be taken into account. One improvement Network Rail has been working on is making its risk assessments better and more thorough.
Network Rail then has been running a safety-hour programme. All workers take part in a dedicated one-hour weekly session that focuses on health and safety. They key aspect of this programme is that workers must feel comfortable voicing any concerns. This hour also gives employees the opportunity to highlight aspects that have been working well.
Procurement
Network Rail can't deliver on track-site worker safety on its own. Therefore it wants to reward contractors who demonstrate positive safety performance. This producing for safety approach sends a message to the whole industry and keeps safety part of the culture of the rail industry.
Railway Track-Worker Fatalities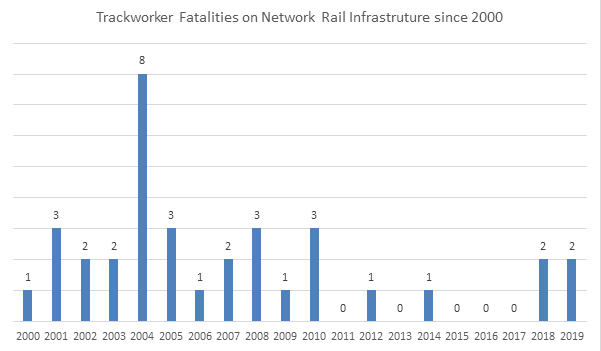 Since 2000 there have been a total of 35 Network Rail track-worker fatalities, 4 of which in 2018/19. The worst year was 2004, when eight track workers died.
Andrew Haines, Chief Executive of Network Rail, said:
"I don't want to see another track-worker death, which is why we are today creating a new team backed by a hefty budget to drive change and make working on the railway safer for our people. I can't think of a more important task."
The task force will be headed by Mr Frobisher.