Starting on Monday, 9 September, Northern will operate new electric trains between Blackpool and Liverpool. The train operating company says it will introduce further trains to serve Blackpool-York and Blackpool-Bolton-Hazel Grove.
In total, Northern is introducing 101 new trains in 2019 and 2020 in order to remove from service its large Pacer train fleet. As of 1 January 2020 they will no longer be permitted on the British rail network because of accessibility regulations.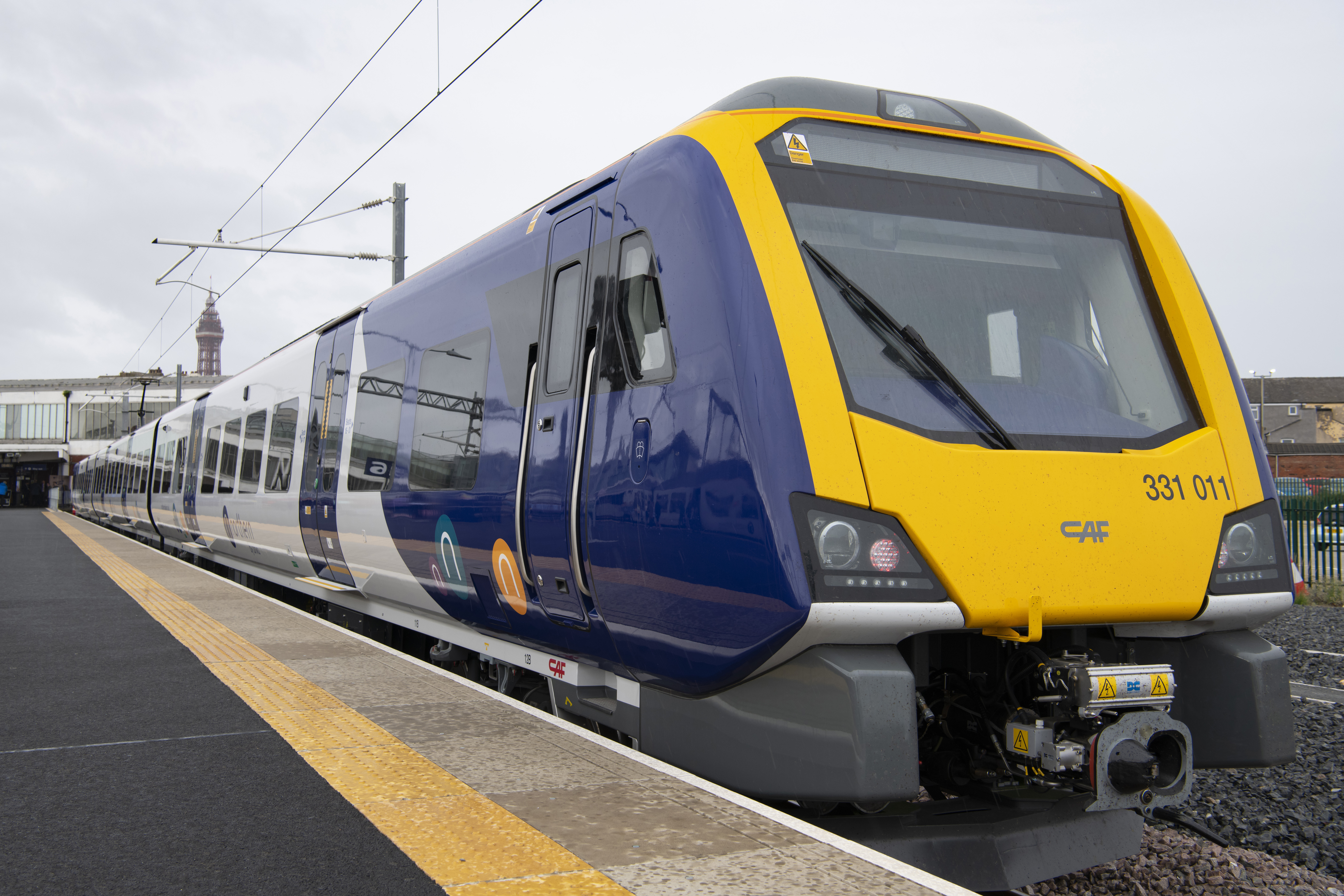 Northern Trains for Blackpool Launch Event
To mark this introduction, Northern held an event in Blackpool. Paul Maynard, MP for Blackpool North and Under-Secretary of State for Transport attended along with community leaders.
Paul Maynard MP said:
"The rollout of new, modern trains across the Northern network is a landmark moment in delivering better journeys for passengers.

"We want to see significant improvements in performance across the north to get trains running on time. The government is investing heavily in transforming services, Northern has started to retire the first Pacers, and we have already seen an extra 2,000 services introduced every week. There's still much to do, but this is a great start."
Of the 101 new trains for Northern, 15 are already in service on a number of routes. CAF won the contract to manufacture the fleet in January 2016.
David Brown, Managing Director, Northern, said:
"The Northern network is busier than it has been for a generation – more than 100 million customer journeys will be made on Northern services in 2019 – and the introduction of new trains is at the heart of our transformation for customers.

"We are delighted therefore that customers travelling to and from Blackpool will now be served by brand new trains.

"These fantastic trains are a true step-change in travelling experience and we are extremely proud to be delivering a £500m investment.

"From early September we will have 20 brand new trains carrying customers, with more to come throughout 2019 and into 2020."
Northern Investment
In addition to introducing 101 new trains to replace its Pacer train fleet, Northern is also refurbishing 243 trains that will remain in service. Further, Northern is making station improvements and says it has introduced more than 2,000 additional services per week since 2016.
Also read: