Rail Industry Impact: How Is Brexit Affecting British Steel?
British Steel, the company from which Network Rail acquires 95 percent of its steel, has gone into receivership, citing Brexit as one of the major factors.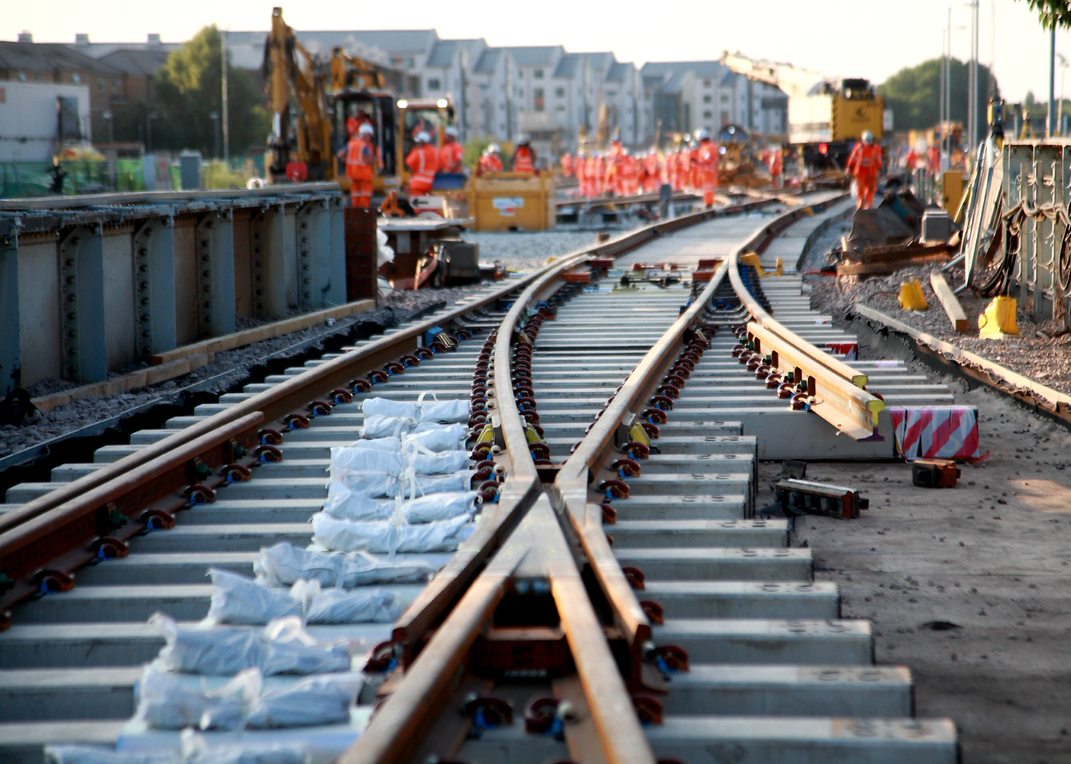 British Steel in the Rail Industry
British Steel is one of Network Rail's biggest suppliers and the main rail supplier for maintenance and renewals. It worked with Network Rail on the Borders Railway in Scotland. In April 2018 British Steel began construction of a new facility at its Scunthorpe site to increase its ability to help Network Rail deliver on new rail types for a more sustainable railway.
And in September 2018 Network Rail and British Steel signed a contract for the supply of roughly 200,000 tonnes (4,000km) of rail, which was to run from March 2019 to March 2021.
Network Rail has issued a statement regarding British Steel's insolvency:
"We have been working closely with British Steel and colleagues across government for many weeks. We have done what we can to help ease the company's financial difficulties. We have improved our order book with the company – increasing rail production volumes, bringing orders forward and committing to a long term schedule – as well as offering immediate payment to ease the pressure on cash flow. However we have today been officially informed that British Steel has entered insolvency proceedings.

British Steel is a major supplier to Network Rail, providing around 100,000 tonnes of rail a year and playing a major part in our plans to maintain, renew and upgrade the railway.

We are confident that we remain able to carry out critical work on the railway in the coming months and beyond. Longer term we have plans in place so that we can continue to deliver the reliable railway millions of people depend on every day.

We understand this is a very worrying time for British Steel employees and we will work with the liquidator and continue to offer our support."
Brexit and British Steel Timeline
November 2018: UK government signals it wants to leave the European Union's Emissions Trading System (ETS) | the UK and the EU agree a Withdrawal Agreement that has to be ratified by the British parliament
December 2018: the EU begins implementing its 'no-deal' Contingency Action Plan in which it states that "in order to ensure that a "no-deal" scenario does not affect the smooth functioning and the environmental integrity of the Emissions Trading System, […]" the Commission has put in place a decision "to suspend temporarily for the UK the free allocation of emissions allowances, auctioning, and the exchange of international credits with effect from 1 January 2019".
This impacted British Steel because like many companies it used its new carbon credits to cover the previous year's emissions. But with no new credits coming in this year, British Steel faced a gap. Consequently, in April 2019, it approached the British government for a loan of £100 million to pay its carbon bill and avoid a big fine.
However, that sum alone was not enough for the company to cope with Brexit-related uncertainties. It sought £75 million in support from the UK government, which it then amended to £30m. However, the government failed to provide this financial injection.
Today, on 22 May 2019, British Steel has formally entered insolvency, putting thousands of UK jobs at risk at British Steel plants as well as thousands more further down the supply chain. EY will likely assist with the liquidation process.
In addition to the problems around the Emissions Trading System, British Steel's Scunthorpe plant has seen a 25% fall in orders recently as a result of Brexit uncertainty. Coupled with a weaker pound, also brought about by the Brexit vote, which consequently increased the cost of imports, the circumstances have been tough for British Steel.
Brexit Hitting Other Rail Industry Players
Although Brexit cannot be called the only cause behind British Steel's woes, it is a major one and one that has affected others in the industry. In March this year the UK government had to pay Eurotunnel £33 million over the Brexit ferry farce. And as Railway-News reported, Eurotunnel has invested millions in Brexit contingency planning just to keep business running as normal. Eurotunnel cited the uncertainty around Brexit as the most problematic as planning for all eventualities is of course the most expensive.
Read | Eurotunnel Invests Several Million in Brexit Contingency Planning
In 2016 Rüdiger Grube, then CEO of Deutsche Bahn and now Chairman of the Supervisory Board for Bombardier Transportation, pulled plans to float Arriva and Schenker on the stock market to access funds, citing Brexit as the reason.