UK: The train operating company Northern, which is currently in the process of replacing its Pacer trains with new rolling stock, is also refurbishing the trains in its fleet that it is keeping. It says these refurbishment works are now two-thirds complete.
Northern is investing 80 million GBP in refurbishing its trains. In total, Northern is upgrading 243 trains to bring these diesel and electric multiple units up to an 'as new' standard.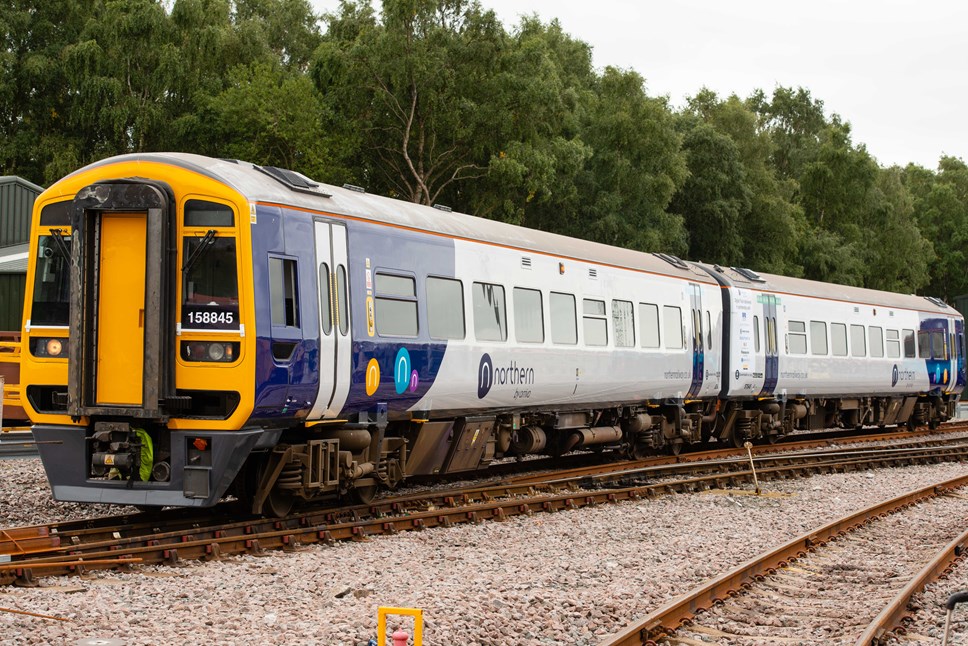 The trains in the Northern fleet that are undergoing refurbishment works, as per the franchise agreement are:
Sprinters: Class 150/1 & 150/2
Super Sprinters: Class 155 & 156
Express Sprinters: Class 158/0 & 158/9
Turbostars: Class 170/4
Class 319, 323 & 333 EMUs
Improved Passenger Facilities
The refurbishment programme will make the trains more comfortable and provide them with new facilities such as wifi, one USB charging port for every two seats, and real-time passenger information. All the carriages will get energy-efficient LED lighting. Of course, the trains will also undergo thorough cleaning.
Accessibility
One of the reasons Northern is replacing its entire Pacer train fleet is because they will not meet accessibility requirements come January 2020. Consequently, Northern is also investing in making its refurbished fleet fully accessible. For example, Northern is fitting them with accessible toilets and baby changing facilities.
Train Performance
A third aspect of the refurbishment works focuses on improving the trains' performance and maintenance. In essence, Northern is using digital solutions to help keep more of its fleets on the rails and reducing downtime.
"A lot of our focus has been on the introduction of brand-new trains, but I am also delighted with the significant progress we are making in modernising the rest of our fleet.
"When we started our franchise in 2016 we made the commitment to totally transform customers' travelling experience with us. We are making every train in our fleet modern and accessible for all and have completed two thirds of the initial stage of the fleet renewal. I am delighted that customers across the north of England are now starting to travel on much-improved trains with better on-board facilities."
Northern is performing the refurbishment works at a number of different depots. These are in Doncaster, Crewe, Wolverton, Loughborough and Kilmarnock in Scotland.
Also read: