Greater Anglia: New Intercity Train Completes Test Run
In October 2016 Swiss company Stadler signed a contract with Greater Anglia to replace their fleet of intercity trains. One of the new trains has now successfully completed a daylight test run between Norwich and Liverpool Street.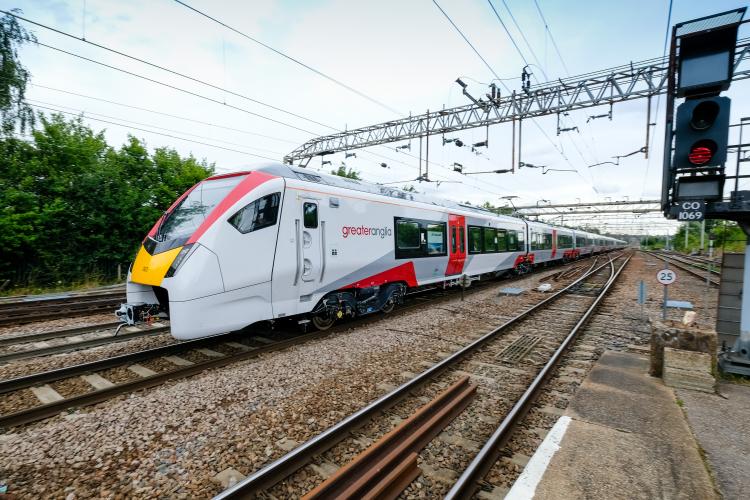 Test Run & Training
The train underwent extensive testing carried out by on board technicians. The technicians operated the train at different speeds and braking levels in order to measure its energy consumption levels.
Whilst on board, Liverpool Street station staff received some training as well as the chance to look around. As part of the training, the staff received a demonstration of the train's retractable step. The retractable step closes the gap between the platform and the train.
The train also has a lower level floor which when combined with the retractable step allows easier access to passengers with wheelchairs, buggies or mobility issues.
Ian McConnell, Greater Anglia franchise and programme director, said:
"It was quite a sight, our brand new intercity making its way from Norwich to Liverpool Street and then to sit opposite one of our old intercity trains at Liverpool Street was such a contrast between old and new.

"We are very much looking forward to bringing our new trains into passenger service because we know they will transform our customers' journeys."
Martino Celeghini, project manager for Stadler, added:
"This trip made during daylight hours is yet another small, but significant step, bringing us ever closer to passenger roll-out of the new fleet.

"We are now in the final stages of testing and feel confident that customers will share our enthusiasm for these state-of-the-art trains, which are on the cusp of being introduced on to the network."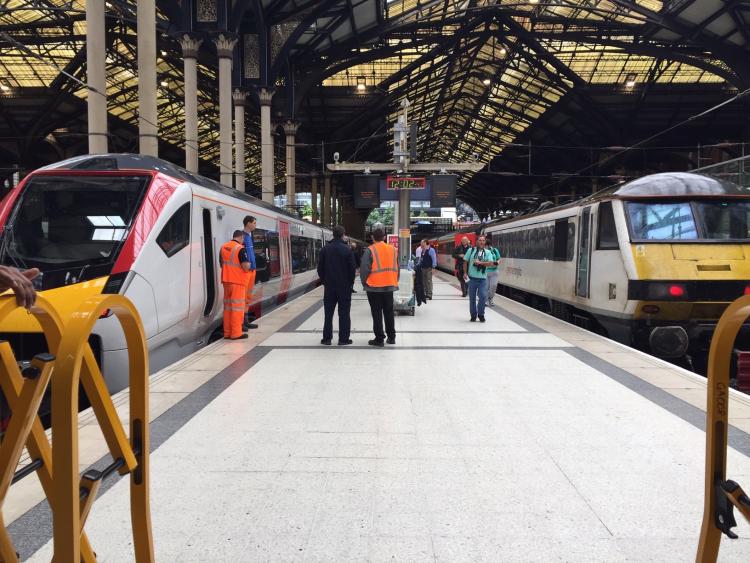 Greater Anglia Intercity Train Features
The new intercity trains have 12 cars – 3 more than its predecessor. The trains also feature electric push-button doors. The doors are double-width in the middle of each carriage and can be automatically closed. This will allow easier access to passengers as well as faster train departures.
The train also features plug and USB sockets, free wifi, air conditioning, a café bar, a large accessible area, accessible toilet, dedicated area for bikes and passenger information screens.
Three of the ten intercity trains ordered from Stadler are now in East Anglia. The first train will enter commercial service this autumn.
The ten new Stansted Express trains are the same model as the intercity trains. However, the Stansted Express trains won't have a First Class seating area or a café bar.
Bi-Mode Trains
Greater Anglia's new diesel and electric bi-mode trains are currently being tested on the Greater Anglia network. Drivers are receiving training on rural routes such as Norwich to Lowestoft.
The Office of Rail and Road have signed off both the bi-mode and electric trains for passenger service, following further performance and safety tests that Greater Anglia is conducting.
Also read: