HS2 Ltd has revealed the design for the headhouse of the Amersham vent shaft. It is one of five structures that will be built to provide ventilation and emergency access along the 16km Chiltern tunnel.
It will be located in the middle of a road junction just outside of Amersham. The design is for a one-storey circular building, surrounded by a spiral-shaped weathered steel wall that is meant to be reminiscent of the shape of the site and the natural tones of the surrounding landscape. The upper sections of the wall will feature some perforation to allow light in. The building will be topped by a 'crown of aluminium fins' to disguise the shape of the building and to soften its overall look when seen from a distance.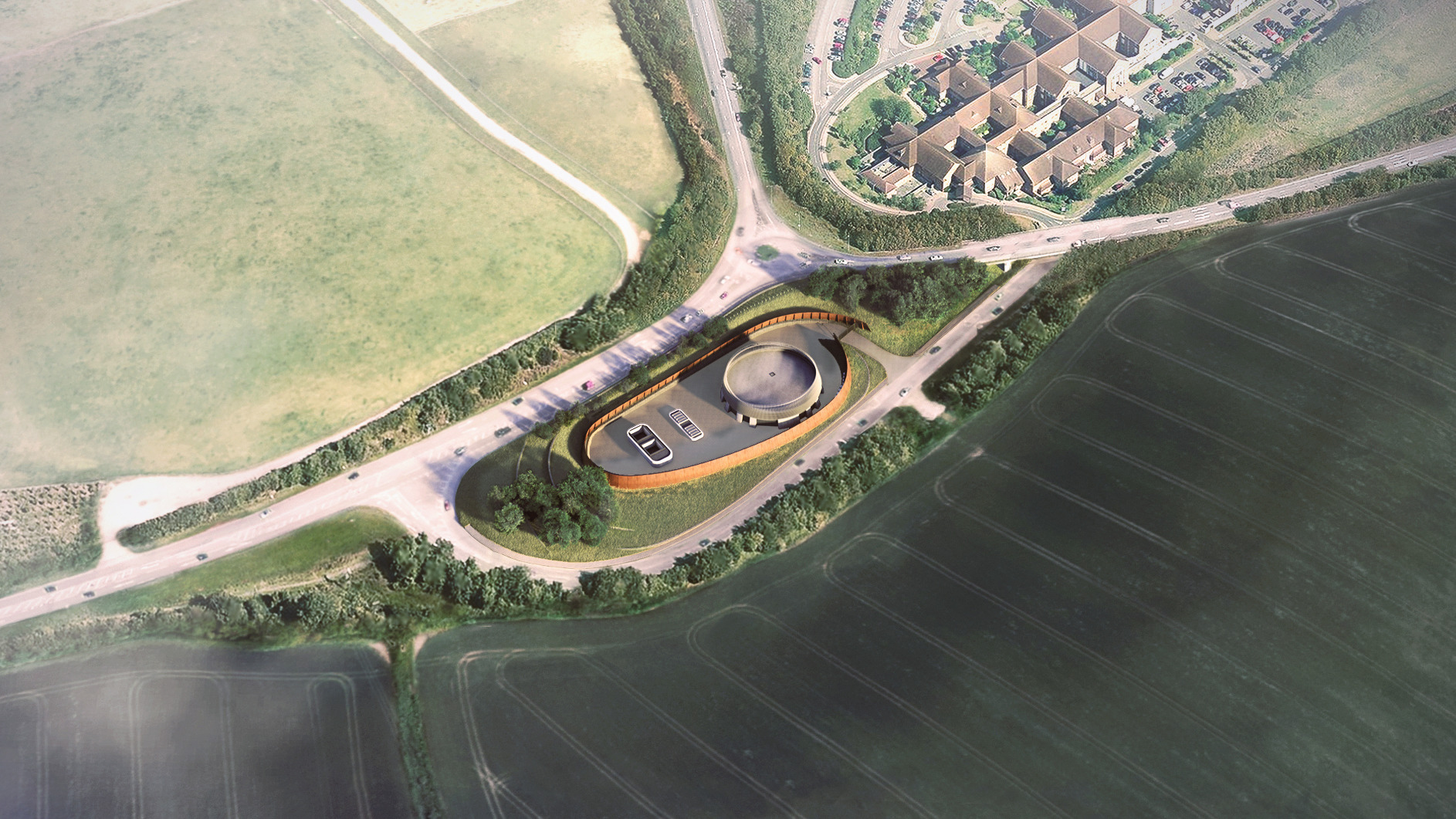 The building will sit over an 18m ventilation shaft that will reach down to the tunnels below. These will house fans and other equipment that will regulate both the air quality and temperature in the tunnels, remove smoke in the event of a fire, and provide access for emergency services.
The Chilterns AONB Review Group and Buckinghamshire Council were both involved during the design development. HS2 Ltd has now launched an online virtual engagement site so that the local community can have its say.
"Today's reveal of the latest designs for the Amersham vent shaft and headhouse is an important milestone for the project. Inspired by the location and the form of the shaft beneath, the headhouse will be one of the few parts of the Chiltern tunnel visible to residents living nearby so it was important that we get the design right. Align and their design partners have put an incredible amount of work into these proposals and I hope the design will be welcomed by the local community."
HS2 Ltd's main works contractor Align JV worked with design partners Jacobs and Ingerop-Rendel, architects Grimshaw and landscape designers LDA Design to draw up the plans.
After the headhouse is built, new trees will be planted and some areas will be set aside for chalk grassland to create wildlife habitats. The planting scheme will use native species that are typical for the Chilterns such as wild cherry, buckthorn and crab apple.
Also read: