HS2 Ltd has revealed the first images of the tunnel boring machines (TBMs) that will create the 16km twin bore Chiltern tunnel.
The two TBMs have been named Florence and Cecilia after Florence Nightingale and Cecilia Payne-Gaposchkin. It is customary to give TBMs female names. The names were suggested by pupils at two different schools in Buckinghamshire. There was then a poll to choose the final names. 40 percent of the votes went to Florence, while 32 percent went to Cecilia.
"These impressive tunnel boring machines will be instrumental in delivering the first stage of this transformative rail line between London and the West Midlands, and it is fitting that they bear the names Florence and Cecilia, two iconic women from this area whose achievements remain famous today."
HS2's main works contractor, Align JV, will operate the first two TBMs. Each one weighs 2,000 tons and is 170m long. They have been manufactured by German tunnelling expert Herrenknecht and will be shipped to the UK in pieces. They are due to arrive at Align JV's main site west of London later in 2020.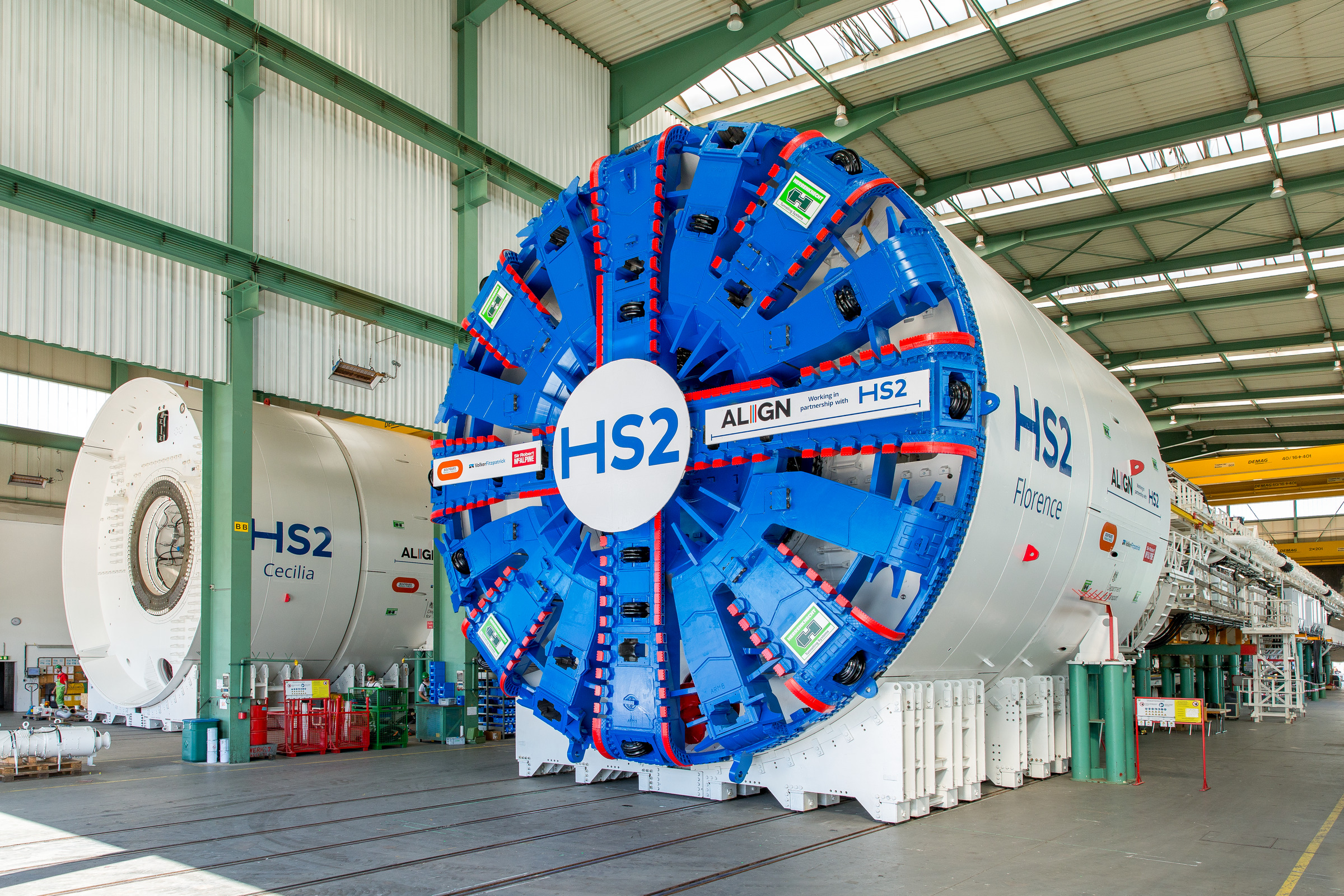 TBM Florence will be launched in early 2021, while TBM Cecilia will launch a month later to dig the other half of the twin bore tunnel.
The TBMs have been designed especially to cope with the mix of chalk and flint that is present under the Chilterns. They will employ a continuous boring technique and it will take them around three years to excavate the tunnels, which will have a diameter of 9.1m. The TBMs will also line the tunnels with concrete as they go. The excavated material will be mixed with water and then pumped back to the main site. There, it will be treated and used for landscaping on site.
"Florence and Cecilia incorporate the latest technology which will be essential to ensure an efficient and safe excavation of the twin-bore tunnel. This will be the first time that some of the innovations we are introducing will have been used on any TBM worldwide."
Also read: