Countdown to Return of Rail Industry's Leading Showcase
Railtex 2019, the complete showcase of railway equipment, systems and services, is now less than one month away, and professionals from around the world are preparing to come together for the highlight of this year's industry calendar.
Taking place at Birmingham's NEC, Railtex will welcome more than 420 exhibitors from 22 countries presenting to thousands of visiting attendees over the course of three days between 14–16 May. The event will showcase the very best in railway manufacturing, engineering and technology, with key sectors including rolling stock, railway interiors, infrastructure and digital technology, all covered comprehensively.
The world's biggest and most respected rolling stock manufacturers are confirmed to be in attendance, including French transport giant Alstom, which will be exhibiting several new designs and innovations at the show. Also in attendance will be Stadler Rail, Chinese manufacturer CRRC, the world's largest supplier of rail transit equipment, Hitachi Rail Europe, and Siemens, which will be promoting 3D virtual reality solutions from its stand.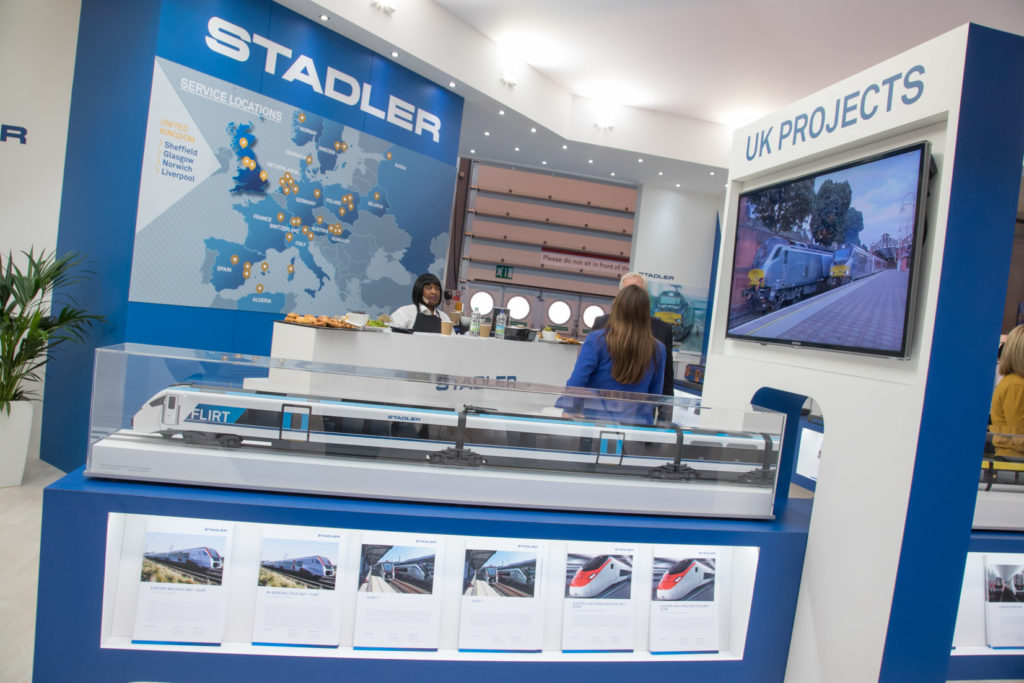 A range of UK-based companies will present their innovations for rolling stock cab interiors to visitors from Europe and further afield:
Forbo Flooring Systems will showcase its unique textile flocked floor covering, Flotex FR, made using Nylon 6.6.
TRB Lightweight Structures, a Tier 1 supplier to both UK and European train builders, will present lightweight interior solutions including passenger and detrainment doors, composite door leaves, catering modules, bike storage areas, universal access toilet modules and many more.
Bespoke Composite Panels will offer a range of interior solutions including flooring and doors, cabin dividers and table tops for both new and refurbishment projects.
Organisations at the height of railway infrastructure technology and expertise will also be in attendance, including Adey Steel, Craig & Derricott, Hydro, Roxtex UK and many more.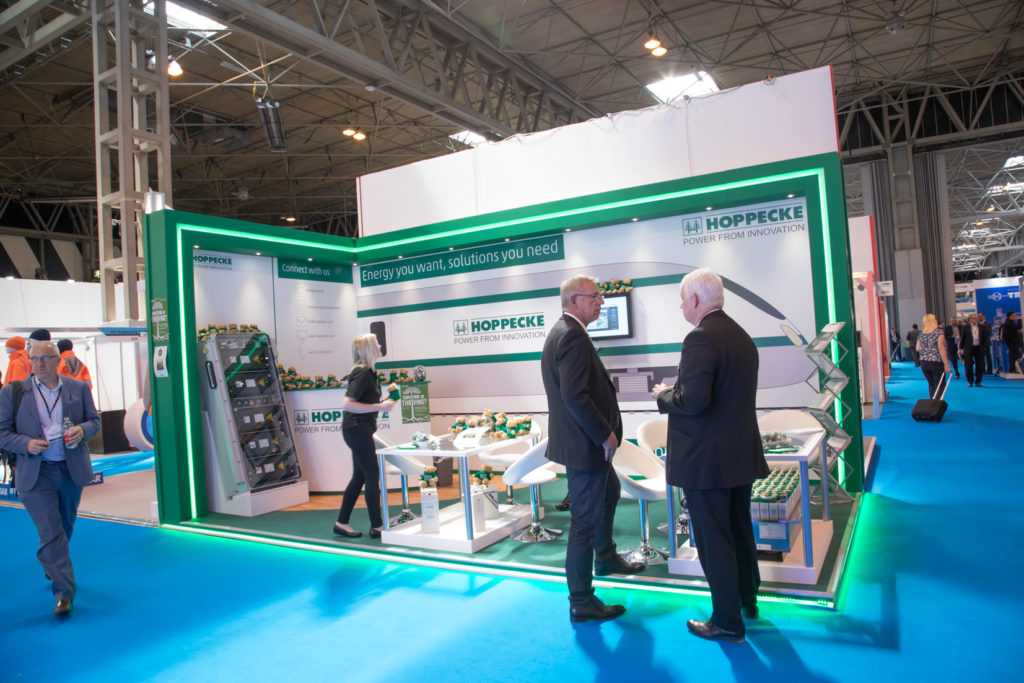 Many exhibitors will also demonstrate the latest in cutting-edge digital technology for use on railway networks around the globe. Electrical safety specialist Bender UK will be showcasing state-of-the-art monitoring technology, including RS4 signalling fault location systems, Frauscher UK's range of real-time information products will help visitors keep up with the latest possibilities enabled by digitalisation, while Nomad Digital will present the Intelligent Train – a shared and secure network infrastructure that allows on-board systems and passenger devices to connect and interact.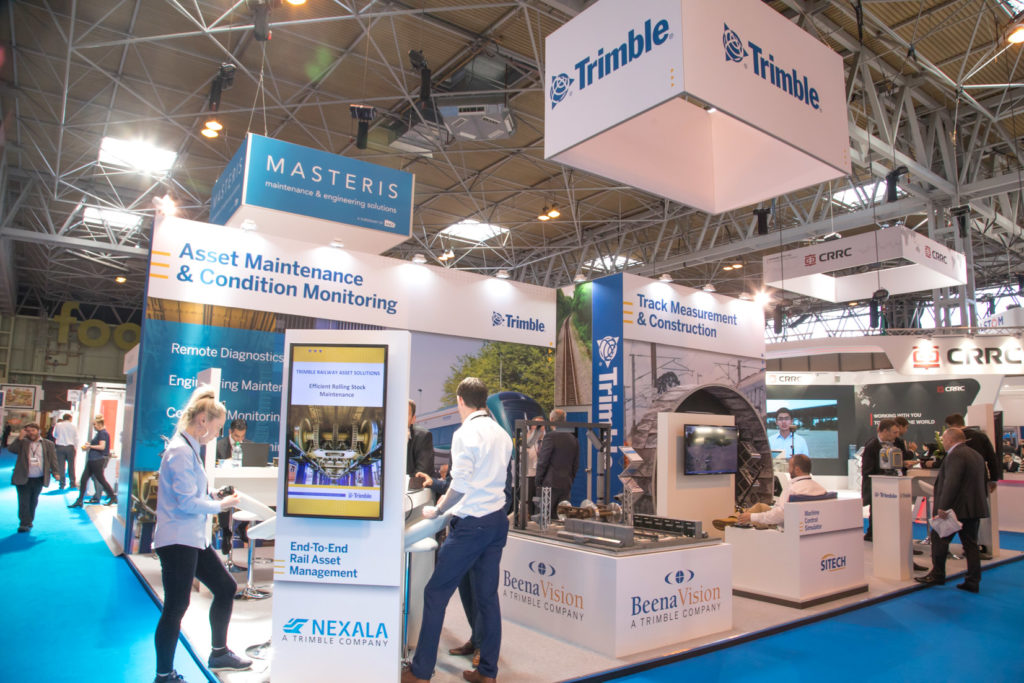 Alongside the main exhibition, will be a diverse educational programme, including a new Future Focus Conference, hosted by the Railway Industry Association (RIA) with a keynote address from Rail Minister Andrew Jones MP, and Q&A sessions from leading figures involved in some of the UK's biggest and most ambitious infrastructure projects, with all supporting events CPD-certified.
Natalia Charman, Exhibition Manager for Railtex, said:
"This year's event is shaping up to be a massive success for exhibitors and attendees. We're anticipating a jam-packed exhibition and we're right on target to welcome thousands of new industry professionals and many returning visitors who joined us in Birmingham for the 2017 edition of Railtex.

"While the future challenges for the rail industry are many and varied, we are positive Railtex will provide all manner of insights into market trends, forward thinking and keynotes from leading authorities.

"It is clear that Railtex is the place to be to secure new key contacts and valuable business leads. This is an important but friendly and engaging platform for rail industry professionals to meet, network, and do business."
Entry to Railtex 2019 remains free of charge if you pre-register online ahead of your visit. This is up to 13th May, the day before Railtex opens. To do so go to www.railtex.co.uk and click on the 'Register Now for Free' button. For non-registered visitors there will be a £20 entry charge payable on arrival at the NEC.