Rail Minister Andrew Jones MP Confirmed as Keynote Speaker for Railtex
The Rail Minister Andrew Jones MP has been confirmed as a keynote speaker for Railtex, the international exhibition of railway equipment, systems and services, taking place from 14 to 16 May at the NEC Birmingham.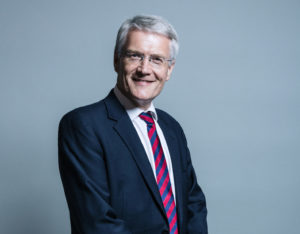 The Minister is scheduled to speak on Wednesday 15 May at 10.30am at the Future Focus Conference.
The Conference, contained within the exhibition and organised by the Railway Industry Association (RIA), will cover key challenges and opportunities UK rail will face in the coming years.  He will be joined by other speakers including senior representatives from Crossrail 2, High Speed Rail Industry Leaders (HSRIL), Digital Railway, Rail Freight Group and many more.
Darren Caplan, Chief Executive of the Railway Industry Association (RIA), said:
"I am delighted to welcome Rail Minister Andrew Jones MP to the Railway Industry Association Future Focus Conference at Railtex. Railtex is the leading exhibition for the industry, so it is fantastic to have the Minister's support for such an important event."
Natalia Charman, Exhibition Manager for Railtex, said:
"We are very much looking forward to welcoming  the Rail Minister to Railtex next month. The rail industry is of huge importance to the UK's economy and as such our exhibition has always received great backing from the Government and the Department for Transport. It will be important and beneficial for the attendees to hear from one of the rail industry's most influential political figures, who is responsible for projects including Crossrail 2, Northern Powerhouse rail and the security of our railways."