UK: Network Rail and Arup have published a report to investigate what role stations will play in Britain's towns and cities in the future. The report, Tomorrow's Living Station, looks at how stations should change to keep up with passenger needs.
The Tomorrow's Living Station report investigates what role stations might play at the heart of people's movements; as drivers for inclusive and sustainable growth, and as central hubs for healthy communities.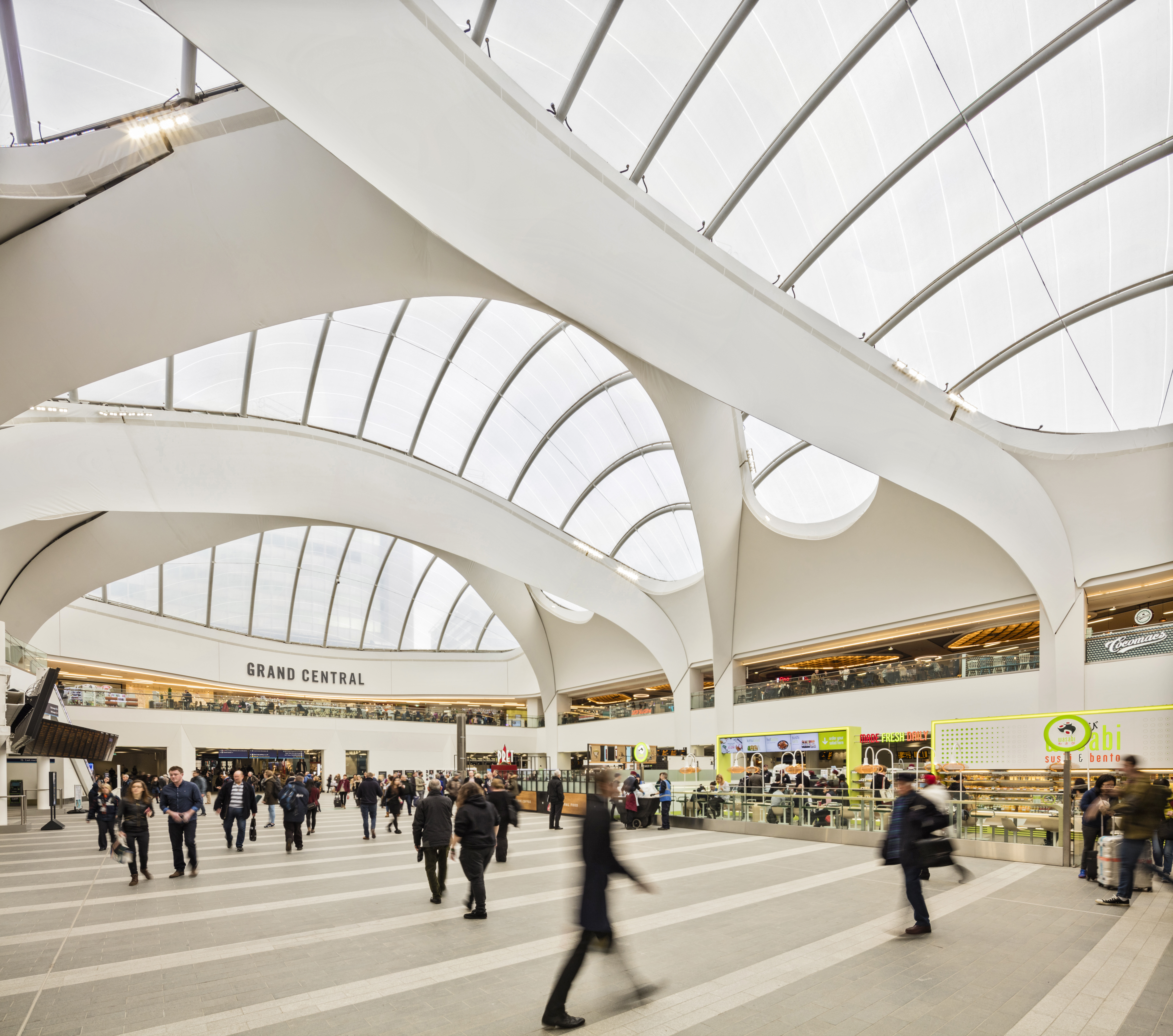 Network Rail and Arup have taken on the views of senior decision-makers in the industry to compile the report. The hope is that this report will act as a starting point for discussions about Britain's stations in the future.
"Our world is changing. As traditional boundaries of space and place blur, increasing urbanisation and new technology is transforming the way we live, work and play.
"The impact stations can have in this shift is significant, and now more than ever we need to consider the future role of them as a catalyst for creating healthy and sustainable communities and delivering positive outcomes for passengers.
"'Tomorrow's Living Station' is a concept we are proud to champion, and we believe that by being bold and thinking differently, it could realise a new and exciting chapter for the future growth and prosperity of Great Britain."
Some facts and figures:
The UK population will be 73 million by 2041
The possible increase in the number of people travelling in a seamless mobility system could be 20–50 percent
23 percent of the UK population is already using sharing economy services more than once a month
54 percent of travellers in the UK already consider their phones essential to their travel experience
The estimated number of consumer drone shipments in 2020 is 7.8 million
The size of the UK's connected and autonomous vehicle (CAV) market by 2035 is estimated at 28 billion GBP
"In the future, stations can focus less on simply being the entry point to the railway network. Instead, they could become the hub for our mobility experience, connecting multiple modes and services seamlessly. [...]
"Railways have always been a conduit for commerce, not only transporting goods and workers, but supporting retail and other businesses. Though commuting and trade patterns may be more fluid in the future, the value gained from physically travelling for work, education and leisure is not likely to diminish. [...]
"Efficient buildings, systems and use of space will enable stations of the future to use their facilities to connect and engage people with their neighbourhoods. Stations will become the heart of richer, more diverse and healthier communities."
Stations will always be the access points to the railway network. However, they need to grow into something more than that. Arup is of the view that there is a huge opportunity for stations to become bustling, multi-modal hubs.
"We are delighted to have collaborated with Network Rail to develop 'Tomorrow's Living Station', to explore how stations might develop and to make them a place of inspiration and pride. This report sets out a way of thinking that incorporates the fundamental role of stations and railways in moving people safely but explores broader issues and opportunities for stations.
"Rather than being a one-size-fits-all approach, we hope this document will help everyone involved in shaping the future of our stations to come up with their own specific ideas appropriate to the relevant station context."
This report is published following Stations Day (15 Oct) celebrating the rail industry's billions of pounds of investment in Britain's railway stations.
Also read: