The first hydrogen-powered train has begun trial operations on the UK's mainline rail network.
The project is a collaboration between ROSCO Porterbrook and the University of Birmingham. The transport secretary, Grant Shapps MP, joined representatives from both parties on board the HydroFLEX train.
This first trail run is the culmination of nearly two years of work and more than a million pounds of investment. The UK government has supported the project with a 750,000 GBP grant.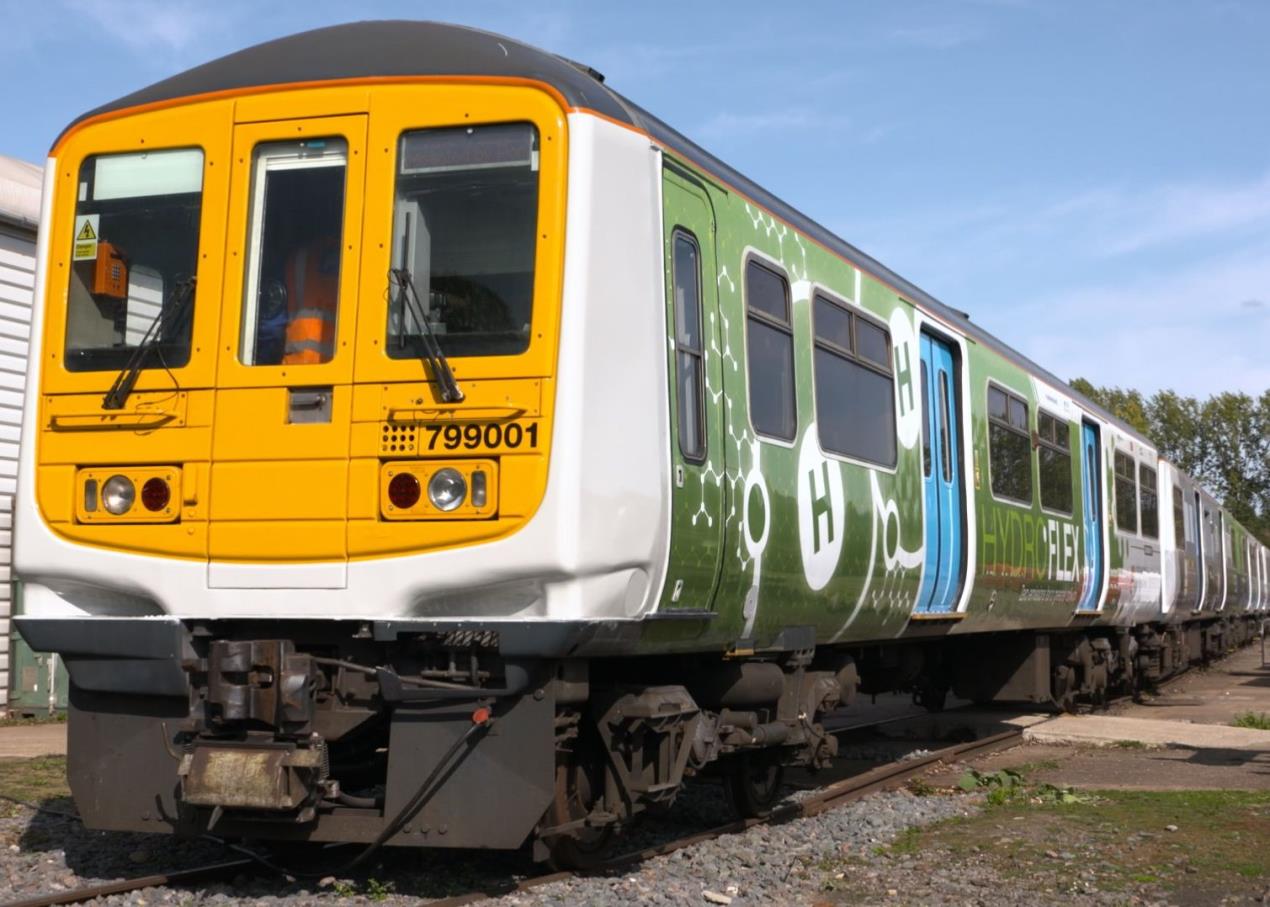 HydroFLEX to Go into Commercial Production
Porterbrook also announced it would be putting the HydroFLEX into production "in response to customer demand". The University of Birmingham is developing a hydrogen and battery power module to be installed underneath the production version of the train in order to increase the unit's capacity.
The production version will be able to run both on overhead wires and hydrogen power where routes are not electrified.