The first hydrogen-powered train has begun trial operations on the UK's mainline rail network.
The project is a collaboration between ROSCO Porterbrook and the University of Birmingham. The transport secretary, Grant Shapps MP, joined representatives from both parties on board the HydroFLEX train.
This first trail run is the culmination of nearly two years of work and more than a million pounds of investment. The UK government has supported the project with a 750,000 GBP grant.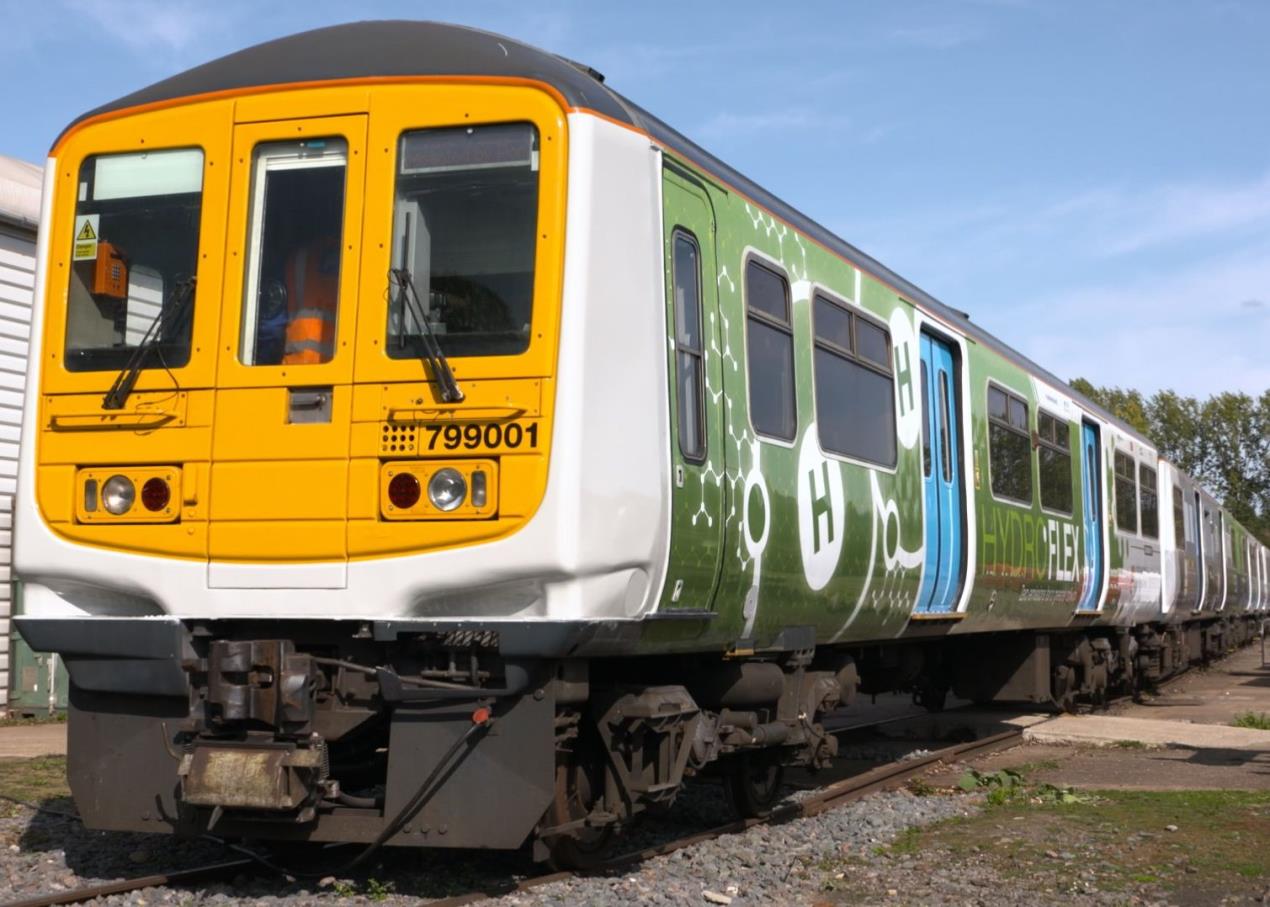 HydroFLEX to Go into Commercial Production
Porterbrook also announced it would be putting the HydroFLEX into production "in response to customer demand". The University of Birmingham is developing a hydrogen and battery power module to be installed underneath the production version of the train in order to increase the unit's capacity.
The production version will be able to run both on overhead wires and hydrogen power where routes are not electrified.
"Porterbrook is committed to innovation and the delivery of a carbon neutral and sustainable railway. Today's mainline testing of HydroFLEX achieves another important milestone on this journey. I'm also delighted to be able to announce our intention to start producing HydroFLEX trains, creating the world's first electric and hydrogen powered bi-mode rolling stock, as well as generating significant opportunities for the UK supply chain."
Tees Valley to Become Hydrogen Transport Hub
The transport secretary said he wanted to see the Tees Valley to become a Hydrogen Transport Hub, where academia, industry and government could come together to forge ahead with developing hydrogen as an alternative fuel source. The ambition is for the region to become a "global leader" in the green hydrogen sector.
The UK government is looking into the feasibility of the hub and how it can speed up the country's participation in the hydrogen sector. The findings are to be published in January. The hydrogen technology is not just being looked at for the rail sector; it could power buses, lorries, ships and even aircraft.
"It is welcome news that the UK is undertaking mainline testing of a hydrogen train and announcing a Hydrogen Transport Hub in the Tees Valley. The introduction of fleets of low carbon, self-powered trains, alongside a rolling programme of electrification, can help ensure rail leads the country's decarbonisation revolution, generating jobs and investment in the process. As we look to generate an economic recovery, clean rail technologies can help spur economic growth across the UK, whilst also helping our rail industry to develop a competitive advantage from which it could export more overseas too."
Also read: