The HS2 Chiltern tunnel site has progressed well in readiness for the arrival of the first tunnel boring machines (TBMs).
The Chiltern tunnel site has reached a milestone in advance of the arrival of the first TBMs: the 17m headwall and ground reinforcement works at the south portal of the 16km Chiltern tunnel are complete.
A specialist team overseen by main works contractor Align JV excavated more than 160,000 cubic metres of material over seven months to create a level surface from where two tunnel boring machines will be activated in early 2021.
Each tunnel boring machine will weigh 2,000t and have a length of 170m. They are both being built by the German tunnelling experts Herrenknecht. They are to arrive on site later in 2020.
In addition to the excavation works, a team of subcontractors built a 17m headwall. The TBMs will break through it when they commence their three-year tunnelling project. To reinforce the ground behind the wall, the contractors drilled more than 636 soil nails into the headwall, connecting it to the concrete lining. Some of these nails are up to 20m long. They are made of steel or glass fibre-reinforced polymer tendons and they were driven into the wall using a specialist drilling rig. The process is delicate in nature and can take up to two hours per nail.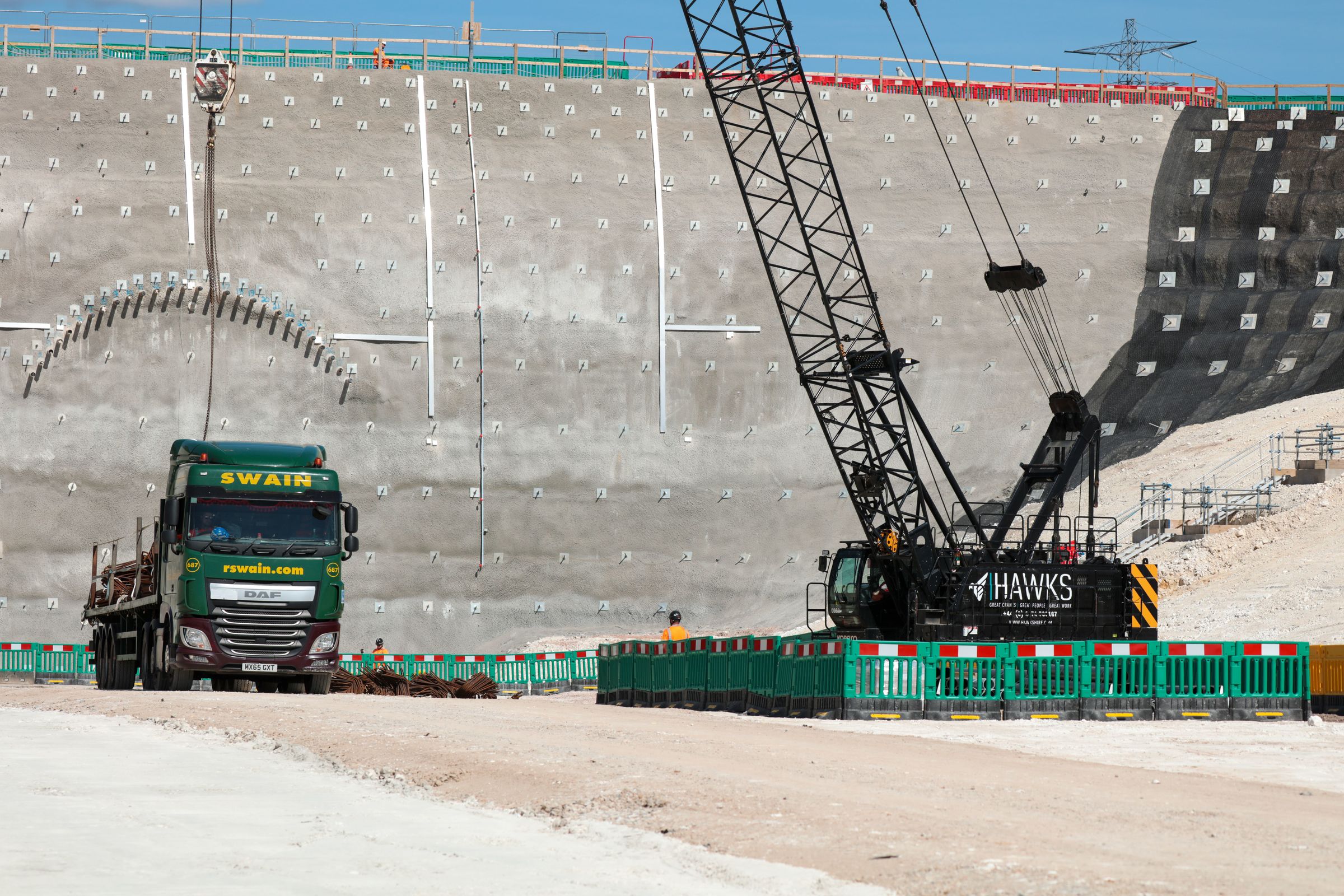 The headwall and nails are necessary to keep the ground in place when the TBMs start work.
"Once complete, HS2 will transform rail travel across the UK, offering fast, reliable and low carbon journey options for millions of people across the country. The completion of the headwall and ground reinforcement is a major step towards the start of tunnelling and delivering on that goal.
"Safety is of course our top priority. The new covid-19 processes and procedures put in place by Align ensured that we were able to keep to schedule while keeping everyone safe – and I'd like to thank the whole team for pulling together during what has been a difficult few months for the whole construction industry."
The Align JV is responsible for the C1 section of HS2 Phase 1. This section includes the 16km twin-bore Chiltern tunnel and the 3.4km Colne Valley Viaduct.
There was a four-day halt to works at the site at the start of the coronavirus lockdown so that the site could be deep-cleaned and new hygiene and social distancing measures put in place.
When work on the site is complete, it will be landscaped using the material excavated from the tunnels. Trees will also be planted to let the site blend in with the surrounding area.
Also read: