Each station has two elevators. The goal is to make the stations easier to use for passengers in wheelchairs or with strollers. Overall, access is important. With the opening of Cityringen 85 percent of Copenhagen residents will live within 600m of a metro or train station.
To bring the existing system in line with the new M3 Cityringen line and the Nordhavn Line (M4 – currently under construction), the entire system has been fitted with platform screen doors.
Hitachi Driverless Metro
The metro vehicles operating on the Cityringen line will be driverless and fully automatic. They will run 24/7, just like the metro vehicles on the existing lines. However, unlike the existing lines, Cityringen will feature CBTC. This enables smaller headways. At peak times the maximum frequency between trains can be 80–100 seconds. Consequently, the metro line can transport 72 million passengers a year.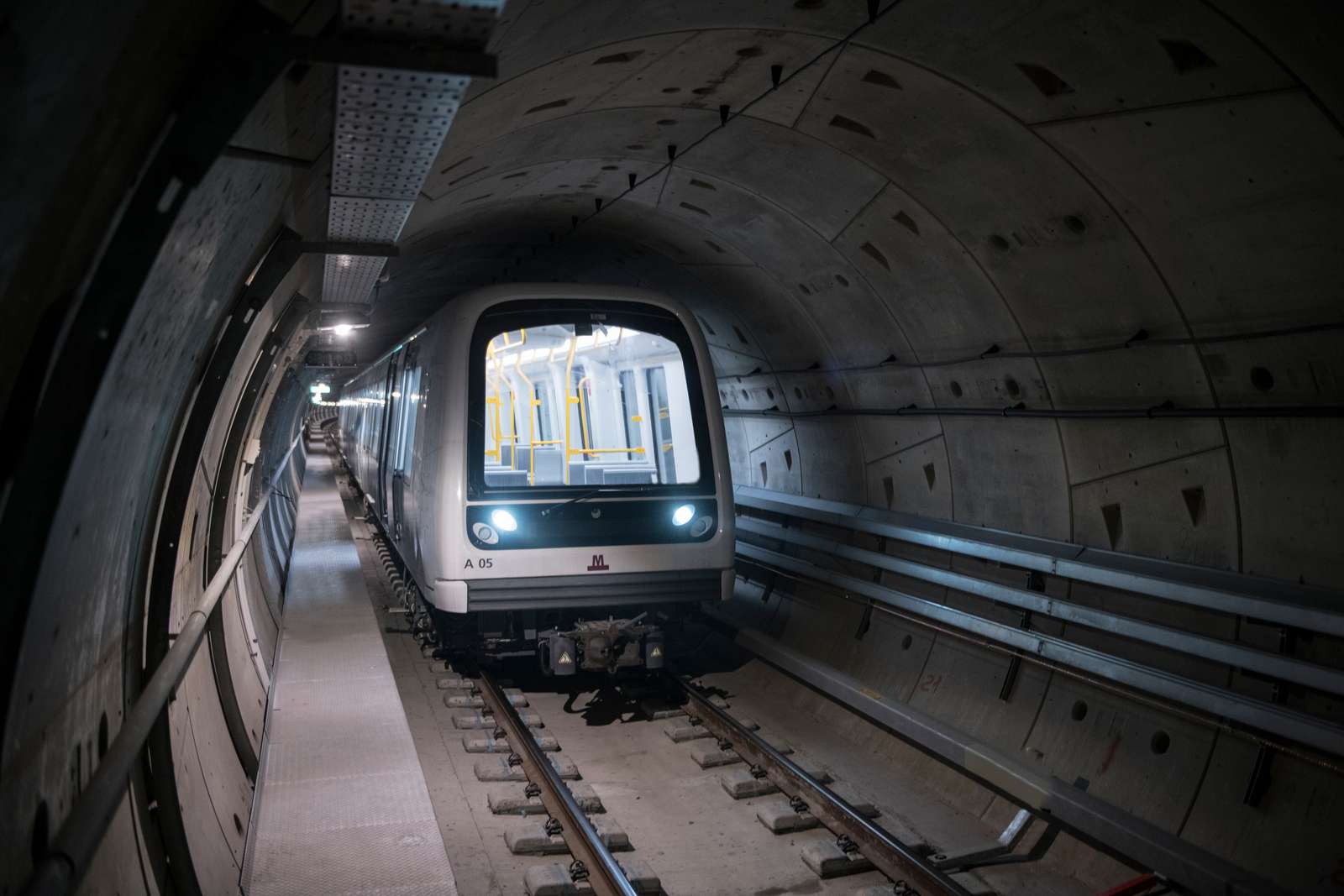 © Metroselskabet / Soeren Hytting
Hitachi Rail STS won the contract to manufacture the rolling stock for the Cityringen line. In addition, it was awarded the contract to operate the M3 metro services with Metro Service as a subcontractor.
The metro vehicles will operate at a top speed of 90km/h and an average speed of 40km/h.
Each metro train will consist of three cars. It can seat 48 passengers and transport a further 232 standing passengers.