Alstom Delivers First MP16 Metro Train for Lyon
Alstom has delivered the first MP16 train that will run on Line B of the Lyon Metro. Following its arrival at the La Poudrette depot on 25 April. This train has been put through over five months of testing in Valenciennes. During that time it completed 5,000km. Now, this first train will commence dynamic testing on the Lyon network at the end of May. These tests will initially take place at night.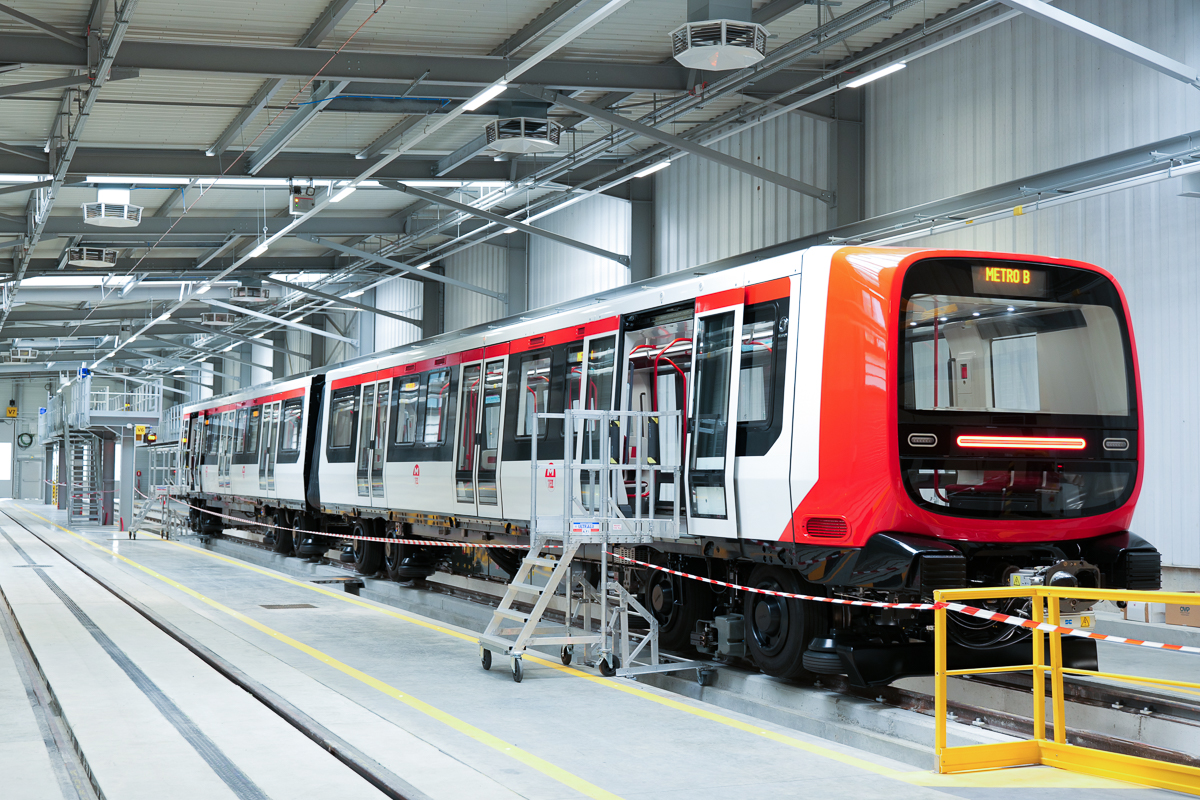 The full order for the Lyon metro, based on a 2016 contract, is for 30 trains. It also comprises Alstom's automatic train operation solution, which will allow an increase in capacity on the line.
Jean-Baptiste Eyméoud, President, Alstom France, said:
"Alstom is proud to present this first next-generation metro train, which addresses the pressing mobility issues faced by SYTRAL, our customer and long-standing partner. This project will be a showcase for French railway industry expertise."
MP16 Trains for Lyon Metro Line B
Each of the 30 trains will be 36m long. And each one will have a capacity in excess of 300. These new-generation trains offer an enhanced passenger experience over the earlier MP75 trains. They feature large bay windows, LED lighting and comfortable seats as well as passenger information displays and air-conditioning.
The trains' wide doors and aisles improve accessibility for passengers with reduced mobility. The design also makes it easier for passengers to move about within the train during their journey.
Environmental considerations have also flowed into the train design. 96 percent of the materials are recyclable. Furthermore, they have a fully electric braking system along with other features, such as LED lighting, that mean the energy consumption of these trains is 25 percent less than that of their predecessors.
Alstom's Urbalis 400 Solution
The new rubber-tyred MP16 metro trains for Lyon also feature the company's latest technology that will improve availability and operational flexibility. The Urbalis 400 solution means these trains can operate automatically, without the need for drivers.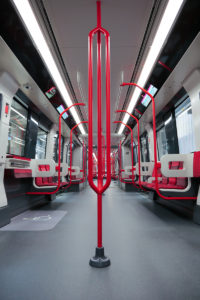 Alstom Sites in France Involved in the Project
In total, Alstom has 13 sites in France. Of these, six are involved in this project:
Valenciennes: design, interior layout, assembly, testing, certification
Ornans: motors
Le Creusot: bogies
Tarbes: traction chain
Villeurbanne: on-board electronics, passenger information system, signalling equipment, operational maintenance, automation equipment
Saint-Ouen: co-ordination of the design, development of the Urbalis signalling system
Lyon's Line B is currently undergoing extension works. With a runtime of 2017–2023, the project aims to increase capacity on the network and will end with Line B's extension to Saint-Genis-Laval. The city's original metro network – of which Line B is a part – is almost 40 years old. The original rolling stock entered service in 1978. This rolling stock will enter service on Line A.
Also read: