Rolling Stock Design
Alstom says the design for the metro trains for Mumbai's Aqua Line came from the city's positive energy and architecture. The theme reflects how Mumbai has changed and grown over the years. The city's architecture is a melting pot of styles from all over the world.
With the exterior theme, Alstom wants to recognise the energy that flows through Mumbai. Just as the Aqua Line draws its name from the sea, the rolling stock's colours do the same.
Rolling Stock Contract
Alstom and MMRC signed the contract for 31 lightweight trainsets in September 2018. Each one will consist of eight cars. The rolling stock contract is worth 315 million euros.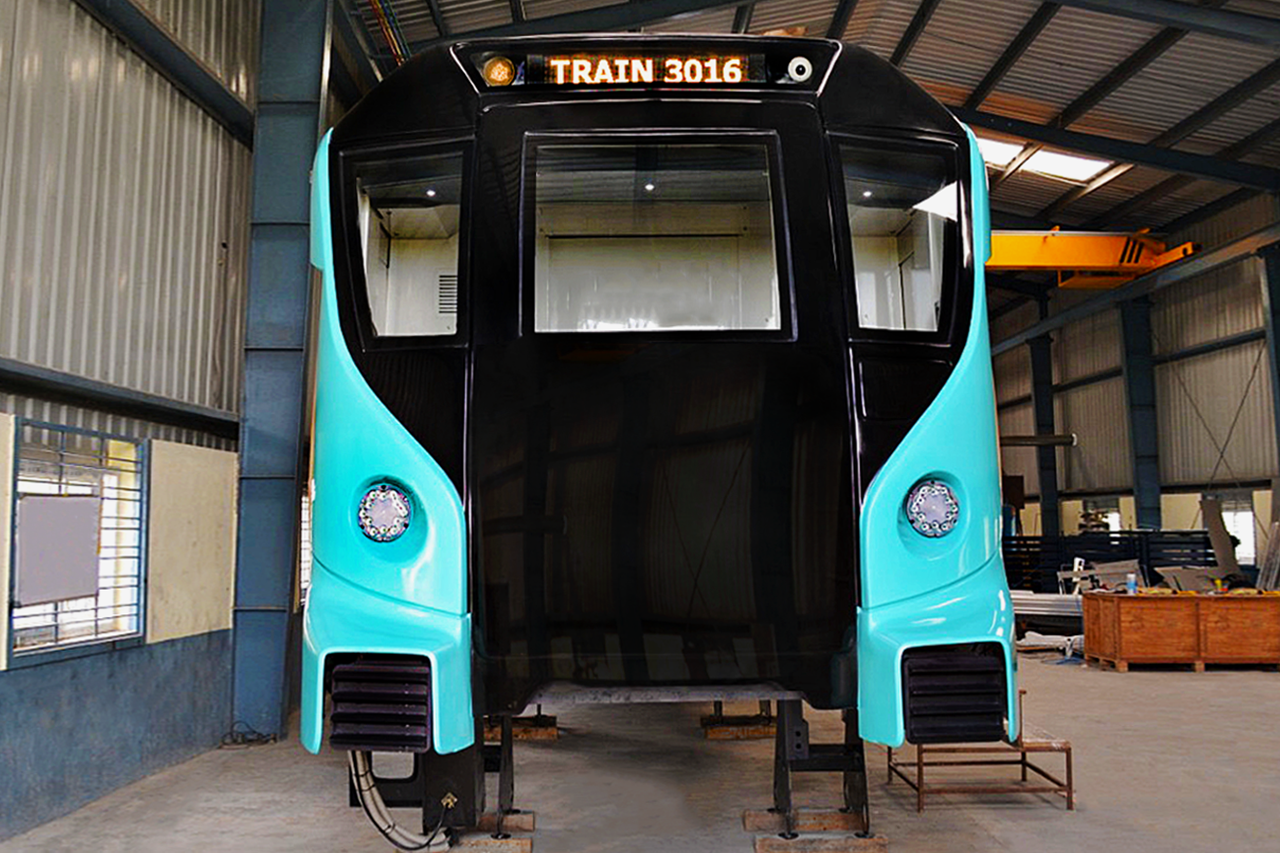 These trainsets will feature regenerative braking. Each trainset will measure 177.2m in length, with a total capacity of 3,000. The trains will further be fitted with on-board smoke detectors, CCTV cameras, fire extinguishers and emergency intercoms.
Alstom has designed the carriages with large doors, which will enable a swift exchange of passengers. The trains can accommodate passengers travelling with luggage or those using wheelchairs. There will also be three rows of grab rails and handles.
Additional Contract Elements
As part of the contract with MMRC, Alstom is supplying the power for Line 3 and its Urbalis 400 CBTC signalling technology. It features computer-based interlocking and centralised train supervision, platform screen doors and unattended train operation (UTO). It also includes the mechanical and electrical supervisory control and data acquisition system (E&M SCADA). This portion of the contract is worth 100 million euros.
Mumbai Metro Line 3 (Aqua Line)
The Aqua Line will have 27 stations over a distance of 33.5km. 26 of the stations are underground with just one station being at ground level. The underground section will link up Mumbai's most heavily congested districts. This metro line will be the city's first underground line. It will also be one of the longest continuous stretches of underground railway in India.
Also read: