China: Testing Successful for CRRC Carbon-Fibre Metro
CRRC has announced that its carbon-fibre metro has successfully completed its trial run on a test line.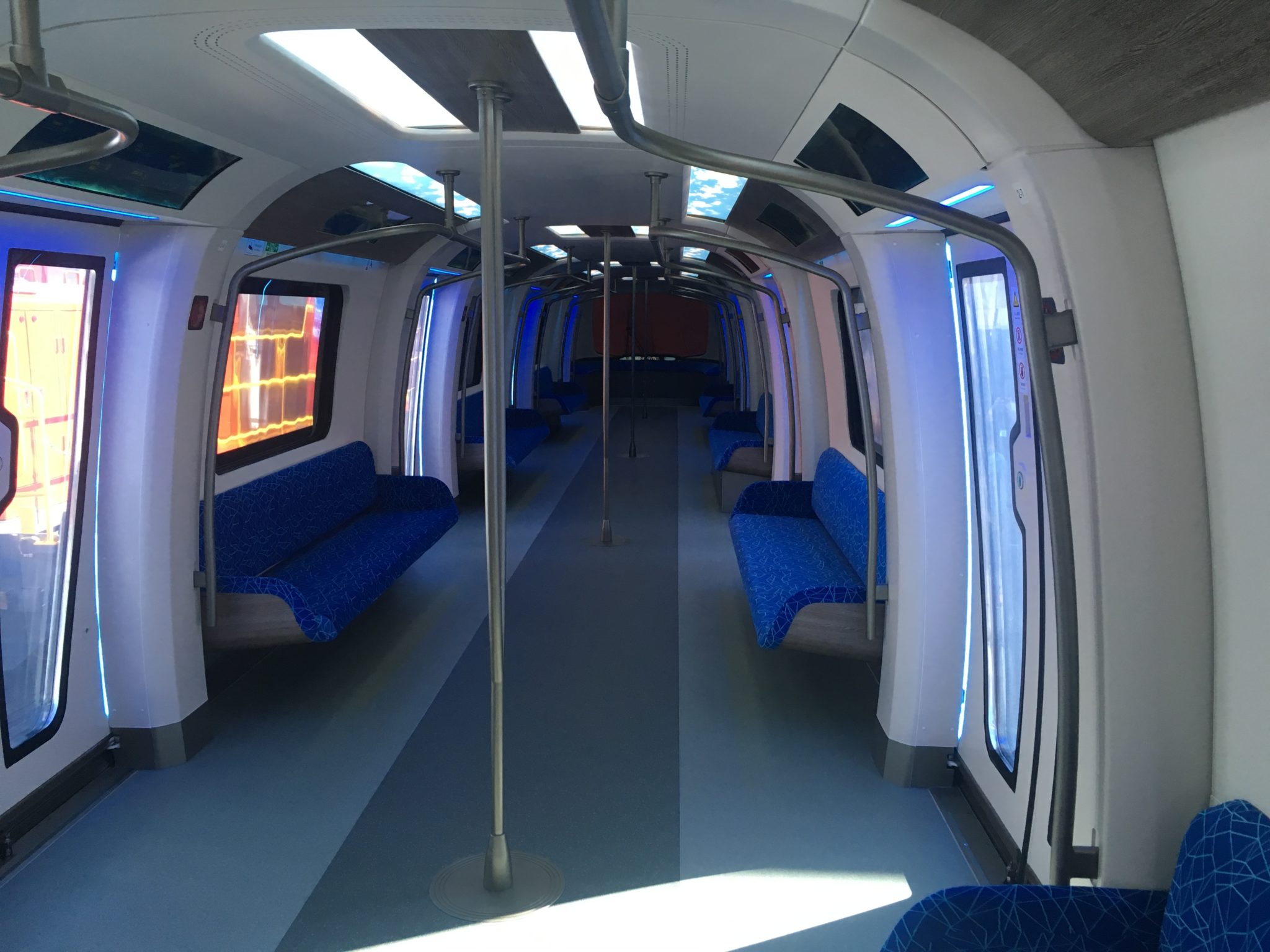 China has rapidly become a major player in the rail industry, building its own huge network of high-speed lines and investing in railway infrastructure projects around the world. And it is also making innovative contributions to rolling stock. CRRC presented its carbon-fibre metro at InnoTrans 2018.
CRRC Qingdao Sifang performed the testing in Qingdao, east China's Shandong province.
China's 'Future Metro'
CRRC believes the many new technologies and materials in its new metro vehicles are the future of metros worldwide, and will drive upgrades to metro technologies, which will in turn make travelling by metro more enjoyable for passengers.
Ding Sansan, Deputy Chief Engineer, CRRC Qingdao Sifang, says these carbon-fibre metros are both lighter and more energy-efficient. In fact, they are 13 percent lighter than the previous generation.
Compared to conventional metro vehicles, CRRC's carbon-fibre 'future metro' uses 15 percent less energy. This is thanks to the latest silicon carbide inverter and permanent-magnet synchronous motor.
Digital Train Operations
In addition to using new materials, this metro is also up on digital train control solutions to make operations as safe and efficient as possible. Firstly, the metro system is fully automatic. This of course is quite common for metro systems around the world. However, the carbon-fibre metro also features an intelligent monitoring and early warning system. It determines the train's status in real time, spotting any faults early on. As the train runs, it creates a 'health file'. This shifts maintenance from planned repair at set intervals to maintaining the train as is necessary. This is both more efficient and safer.
Futuristic Passenger Experience
Gone are the days when windows were just clear panes of glass through which passengers could enjoy the view. And of course, the view on metro trains can really be quite limited. CRRC has transformed the windows of its metros into big screen computers, making them, essentially, big tablets. Passengers can use them to access the internet and watch videos.
Other aspects that passengers will appreciate are the new sound-proofing materials. They cut the noise on board by more than 5dB. Furthermore, CRRC has equipped its carbon-fibre metro with smart air-conditioning and smart lighting to maximise the passenger experience.
Also read: