Sofia's third metro line, the 16km Green Line, has started carrying passengers with Inspiro vehicles built by Siemens Mobility and NEWAG.
During the official opening ceremony on 26 August, attendees has the opportunity to experience the new Inspiro metro trains during a demonstration ride.
The operator of Sofia's metro, Metropolitan EAD, commissioned a consortium made up of Newag and Siemens Mobility to manufacture the metro trains for the Green Line for Bulgaria's capital back in March 2016. The original order was for 20 Inspiro metro trains and traffic control systems at eight stations. This order was then expanded to include a further 10 Inspiro trains along with the necessary metro automation system for five additional stations. Siemens Mobility and Newag will continue delivering the rolling stock until April 2021.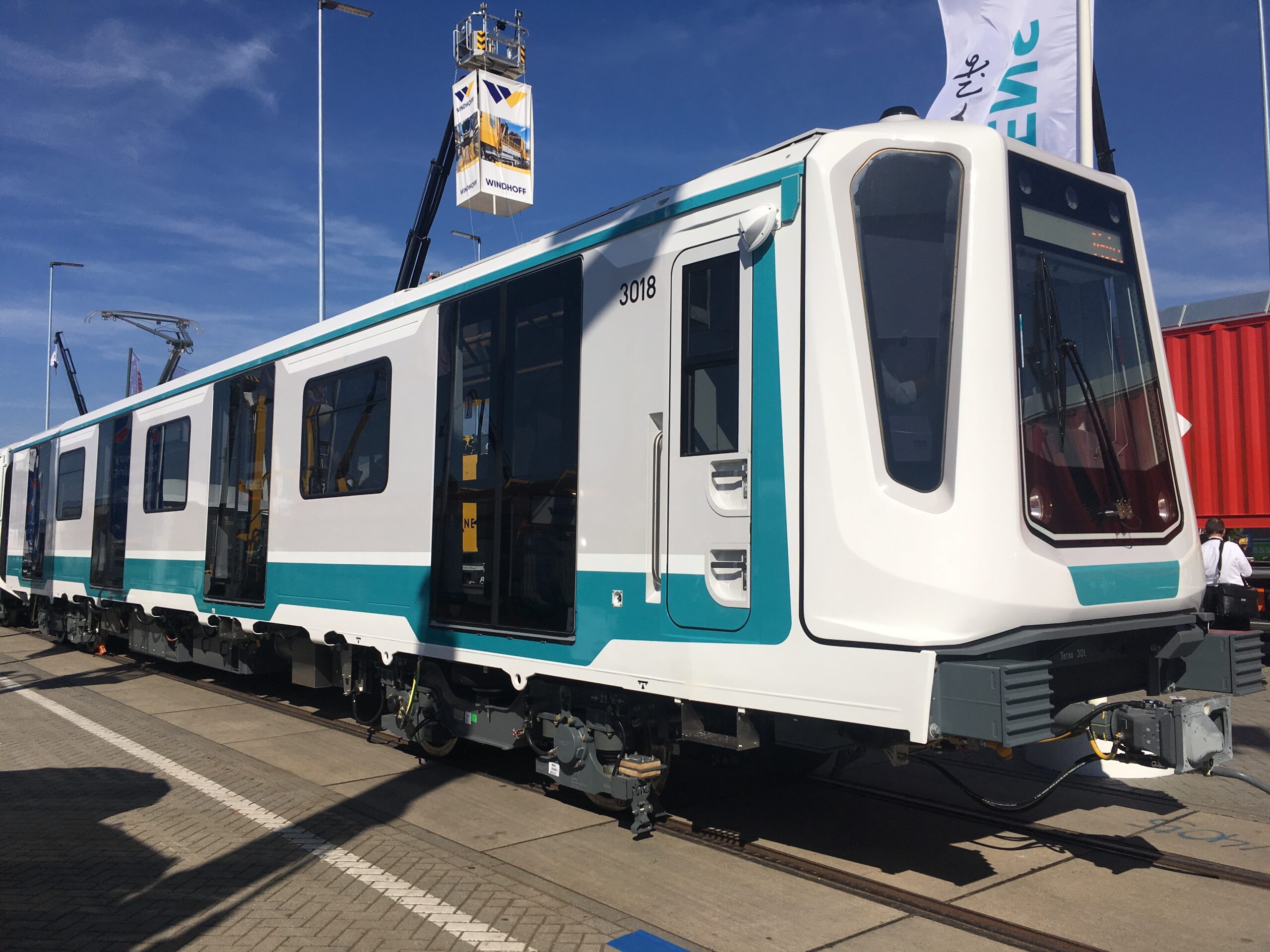 The Inspiro trains, which are also equipped with the Trainguard MT automatic train control system, are undergoing final assembly, factory tests and static commissioning at Newag's plant in Nowy Sacz. The car bodies were built by Siemens Mobility in Vienna and the bogies were manufactured in Graz. The trains have an operating speed of 80km/h.
The floor of the train is made of a cork-aluminium composite, which is both very lightweight and features high sound absorption. The trains further have a highly redundant traction and braking system. The Inspiro trains have Grade of Automation 3 for driverless train operation.
The Green Line connects Ovcha Kupel in southwest Sofia and Vasil Levski in northeast Sofia with 16 stations in total. Of these, eight are overground stations, 11 are underground stations. An eastern branch for the Green Line is planned. This branch would add a further seven stations.
Also read: