The first of 49 trains for Line 14 of the Shanghai Metro has rolled off the assembly line. The manufacturer, Bombardier Transportation, is fitting these metro trains with its MITRAC propulsion system. Shanghai is just one of 25 Chinese cities to have chosen this propulsion system.
On 3 September 2019 the first driverless metro train for Shanghai, featuring Bombardier's MITRAC propulsion and control equipment, came off the assembly line in CRRC Nanjing Puzhen Ltd's facility.
The original order came from Shanghai Shentong Metro Group Co. Ltd in 2018. The winning party was Bombardier's Chinese joint venture – Bombardier NUG Propulsion System Co. Ltd (BNP).
Work now continues to install the MITRAC propulsion and control system on the remaining 48 metro trains for Line 14 of Shanghai's metro. Each train consists of 8 cars.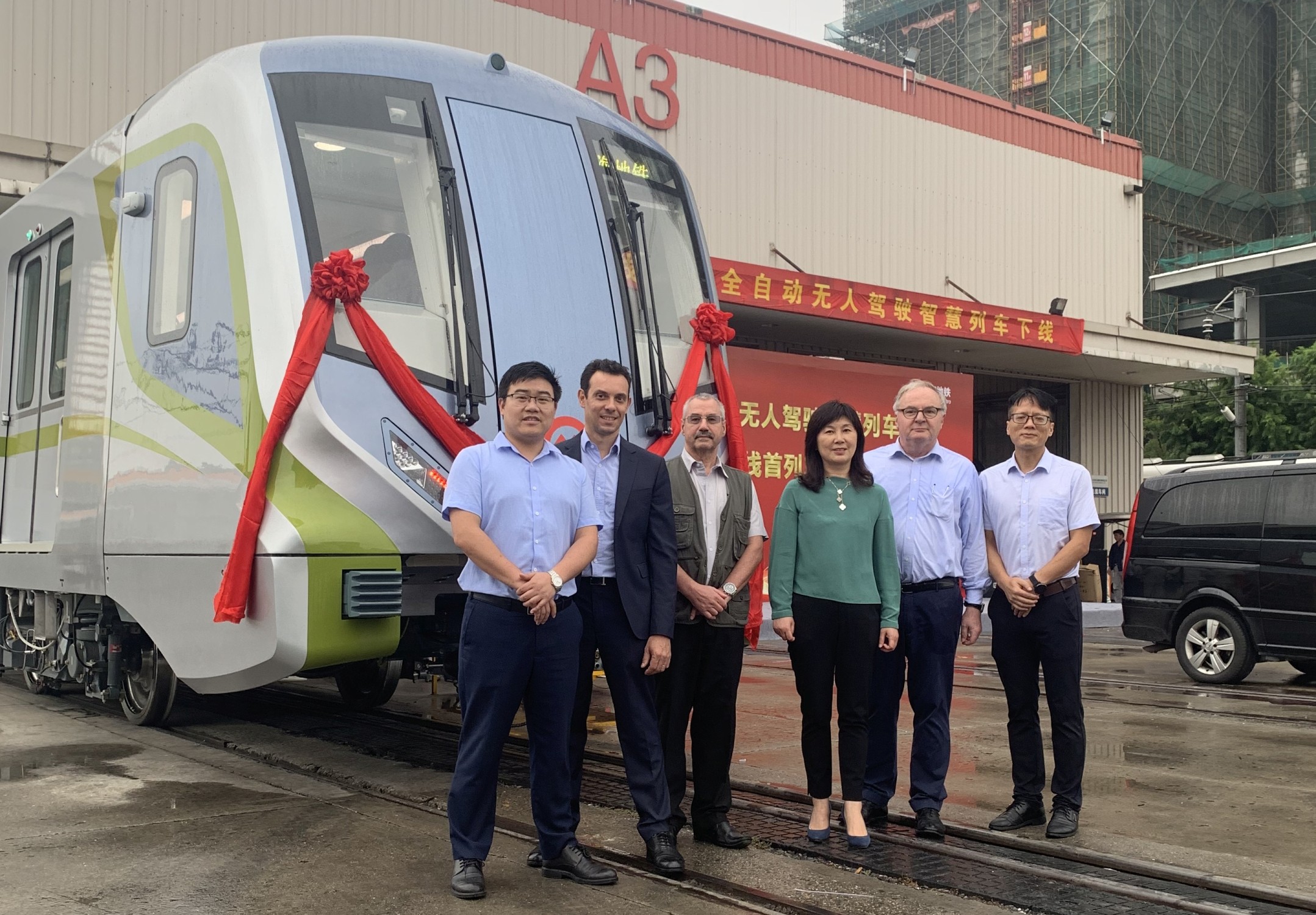 Shanghai Metro Line 14
Line 14 will have a total length of 38.5km with 31 stations. Once open, in 2020, it will connect Fengbang in the Jiading District (west) with Jinqiao in the Pudong District (east). This new metro line will highlight the 'strong potential' of GOA4 (Grade of Automation 4) driverless metro systems.
"We are very proud to support Shanghai Metro's Line 14 by equipping metro cars with our MITRAC propulsion equipment and to continuously power the rapid development of the city's urban mass transit systems. With the reliability, availability and energy efficiency of our MITRAC propulsion technology, we are confident that we can help our customers deliver a more comfortable and reliable travel experience for their passengers."
Bombardier's Chinese Joint Venture Involvement
BNP, as subcontractor to New United Group, was responsible for the engineering, manufacturing, testing, commissioning and initial delivery of spare parts for the propulsion systems for the 49 trains. This includes the propulsion and electric braking systems, auxiliary power supply systems, train control systems and other components.
Also read: