Hamburg to Receive 13 Additional DT5 Metro Trains from Alstom–Bombardier Consortium
The German city of Hamburg will receive 13 additional DT5 metro trains from Alstom and Bombardier. These metro trains will run on Hamburg's underground network, which the client, Hamburger Hochbahn AG, operates. These new trains are to enter service in December 2020.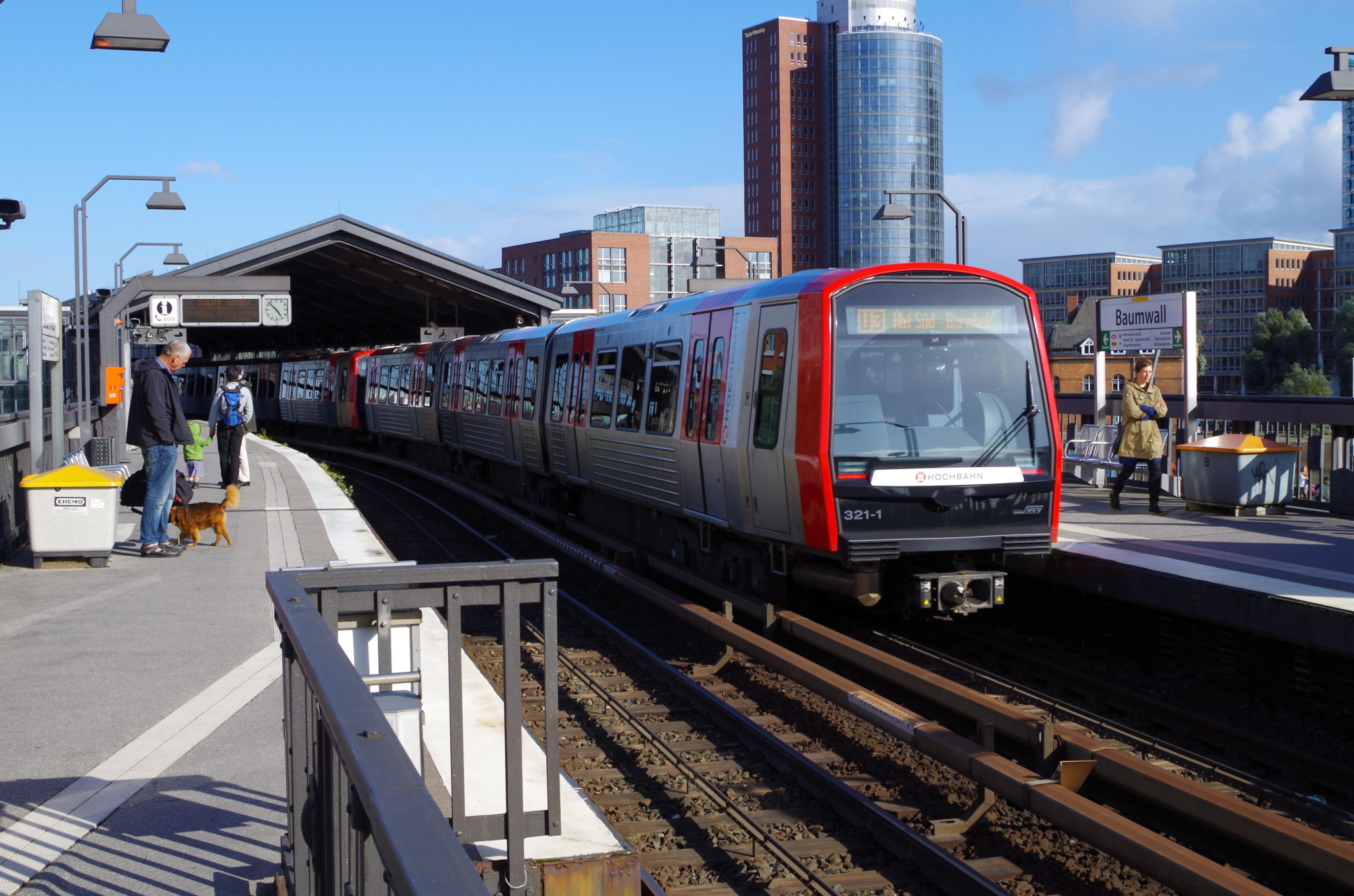 Alstom's Contribution to the DT5 Metro Trains for Hamburg
As part of this contract, Alstom is responsible for the mechanical elements, including the metros' bogies and braking systems. Alstom has a facility in Salzgitter, Germany, and this is where the metros will be assembled. The contract with Hamburger Hochbahn AG is worth more than 40 million euros for Alstom.
Bombardier's Contribution to the DT5 Metro Trains for Hamburg
Bombardier Transportation is responsible for the electrical and traction equipment for the metro trains. The company will also provide the passenger information system and the vehicle control technology.
Read: Siemens Mobility Receives Order for 6 Additional G1 Metro Trains for Nuremberg
Hamburg's DT5 Metro Fleet
The first DT5 (Doppeltriebwagen = twin railcar 5) trains entered service in Hamburg in 2012. The Alstom-Bombardier consortium has supplied 46 metro trains to date, from a total order of 131. Hamburger Hochbahn AG placed the order in response to increased passenger numbers in the city. Hamburg is, after all, Germany's second-largest city and the  EU's eighth-largest.
The DT5 metro is modern and open. In particular, it has large gangways, walk-through interiors and multi-purpose areas. The metros come in three-car sets, each of which is 40m long. Each one has 96 seats and room for up to 240 standing passengers. There are also two spaces for wheelchairs. Furthermore, the metros feature air-conditioning, passenger information displays, CCTV and automatic door closing systems.
In addition to its focus on the passenger experience, the DT5 metro also boasts environmental credentials. It is lightweight, which reduces energy consumption, and its regenerative braking technology also improves its energy efficiency. Finally, this metro is low on noise emissions, making the Hamburg metro one of the quietest in the world.
Alstom has supplied DT2, DT3 and DT4 metro trains to the city, totalling 462 trainsets. Of these, the DT4 order was also in partnership with Bombardier.
Jörg Nikutta, Managing Director of Alstom in Germany & Austria, said:
"This additional contract clearly demonstrates that our customer and their passengers in Hamburg are highly satisfied with our product. This brings the total number of ordered DT5 metros to 131. Clearly, we are proud to be pursuing such long-standing cooperation with Hochbahn."