CAF Wins Maintenance Contracts in Spain and Saudi Arabia
Spanish railway vehicle manufacturer CAF has won maintenance contracts in both Spain and Saudi Arabia. In total, these contracts are worth more than 240 million euros.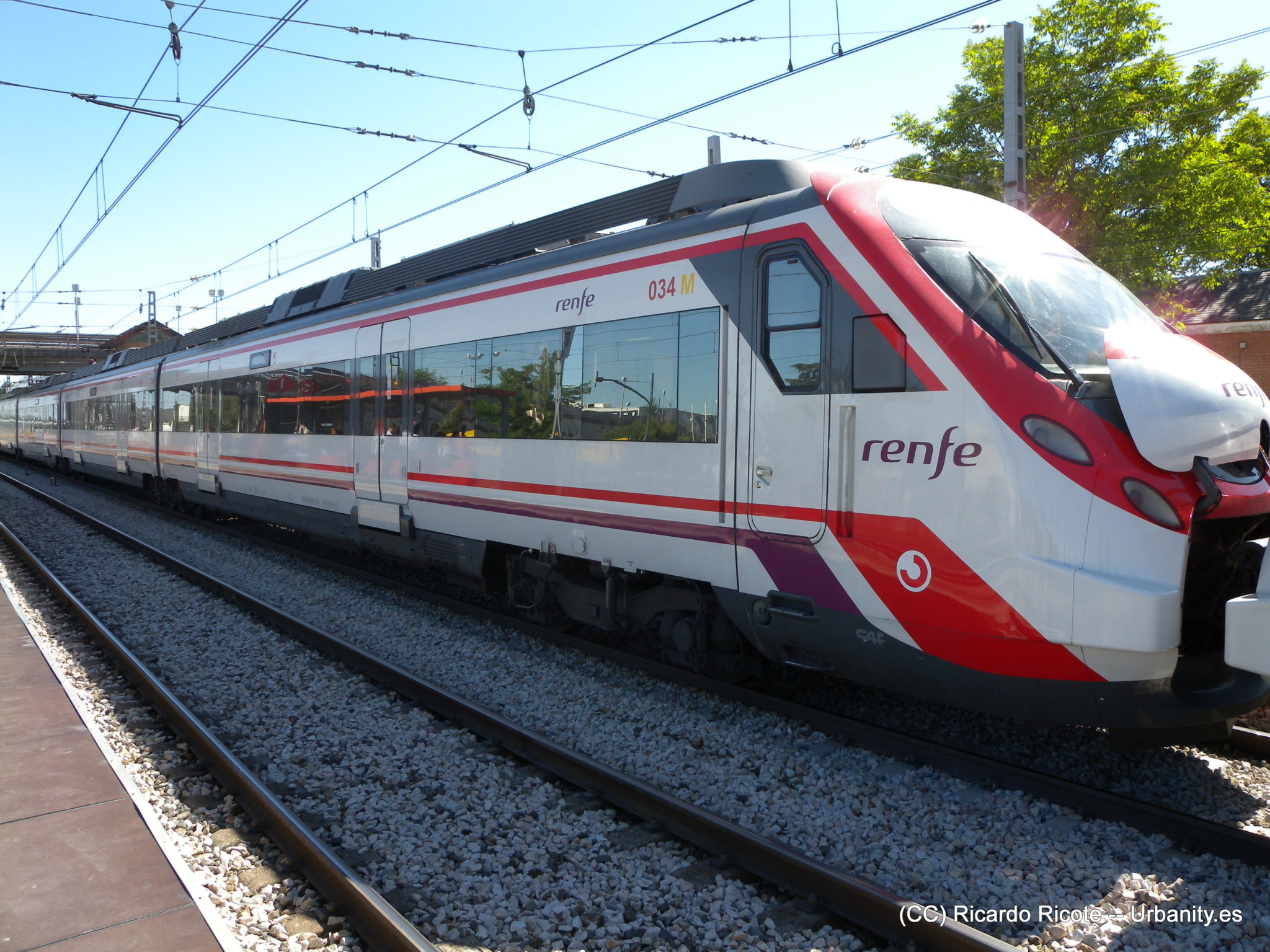 Maintenance contract for Renfe
Renfe has selected CAF to maintain its commuter fleet in Madrid. These trains are Class 446 and CIVIA electric multiple units as well regional trains Class 596 and Class 598. These latter two are diesel multiple units. CAF and Renfe are part of a joint venture, ACTREN, which CAF majority owns. It is this joint venture that will deliver the maintenance contract for a period of four years. There is also an option for adding an extra year.
This is not the first time ACTREN has worked on behalf of Renfe. It won its first contract with the Spanish operator in 2007 and has maintained a substantial number of Renfe fleets since then. For example, ACTREN maintains Renfe's high-speed units. This current contract builds on the positive working relationship ACTREN and Renfe have established over the years.
Maintenance contract for the Bilbao Metro
The Bilbao Metro has chosen CAF to overhaul 218 bogies on 24 UT-500 trains. CAF originally manufactured this fleet. The contract will run for five years and means there is continuity to previous contracts. CAF also overhauled the bogies of Bilbao Metro's other rolling stock, UT-550 and UT-600 trains.
Maintenance contract with Saudi Railways Organization and Saudi Railway Company
Two two state-owned railway companies in Saudi Arabia – SRO and SRC – have both selected CAF for their fleet maintenance works.
CAF will maintain twelve push-pull trains for SRO that run between Riyadh and Dammam. CAF will also maintain six push-pull trains for SRC that run between Riyadh and Qurayyat. Both of these contracts are for a term of three years. This is an expansion on works CAF has already performed since these trains entered service.
CAF supplied the twelve push-pull units to SRO following a contract signed in 2008. This original contract was for eight units and a further four were added later. CAF and SAR then signed a contract for six push-pull units in 2012. The trains' top speed is 200km/h. They are able to operate in temperatures of up to 55 degrees while maintaining their comfort and reliability.
CAF will perform the maintenance works in facilities in Saudi Arabia.
CAF currently has more than 50 maintenance contracts in 13 countries.