India: New Section of Hyderabad Metro Line 1 Opens
Keolis Hyderabad, a subsidiary of Keolis International, which is majority-owned by SNCF, opened a new section of Hyderabad's metro line 1 (Red Line). The milestone was celebrated with an official flagging-off ceremony, which took place at Ameerpet Station on 24 September. The governor of Andrew Pradesh and Telangana, His Excellency E. S. L. Narasimhan, attended the event.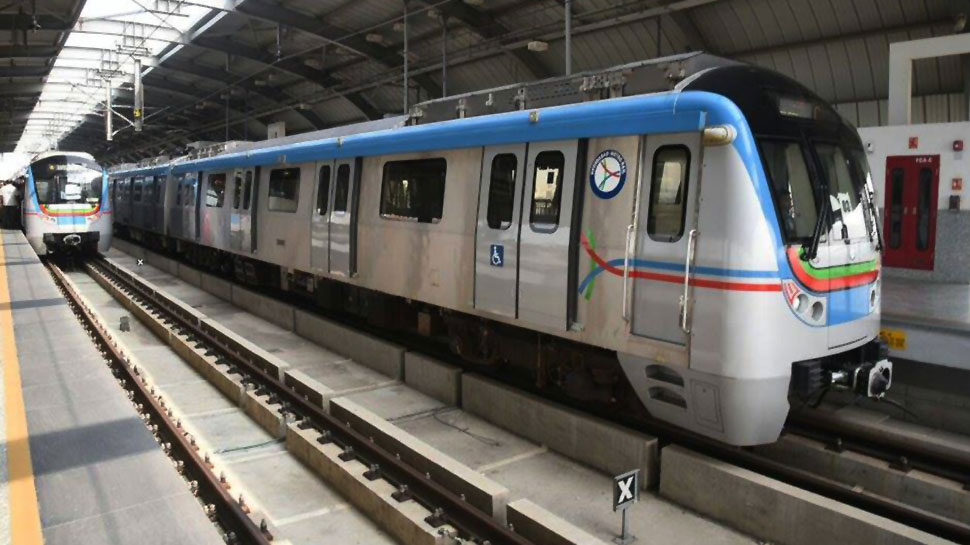 Hyderabad Metro Extension
Following this extension Hyderabad's metro network has seen its total length increased by more than 50% from 30km to 46km. It is estimated that this extended line will carry in excess of 150,000 passengers per day – up from 85,000 per day currently. This extension is the first element of Phase II of the Hyderabad metro to be completed after Phase I of the metro became operational in November 2017. It is an automated metro system.
This latest extension means that the total metro system in Hyderabad now has a length of 46 kilometres with 40 stations over two lines (Red and Blue), making it India's second-largest metro system. The extended Red Line now connects Ameerpet and LB Nagar. Two of the stations served by the extension are important interchange stations. They are Ameerpet and MB Bus Station. This extension makes it possible for commuters to access the southeast of the city via the metro system, meaning it serves Hyderabad's most densely populated areas near the old city.
The schedule for completion of the full network is 2019, when it will be 72km, have 66 stations and will carry an estimated 1.5 million passengers every day.
The Managing Director of Keolis Hyderabad, Eric Moinier, said:
"This is a major milestone we have reached today alongside our client and partner Larsen & Toubro and it takes us closer to the final stage of the network's completion, which is expected to happen within the next year. With this extension more Hyderabad residents and visitors – to this growing city – will benefit from a modern, clean and safe transport solution. We will continue to strive to give them the best passenger experience."
Rolling Stock
There are currently eighteen trains running on the network. They have been built by Hyundai Rotem and are fitted with a CBTC system by Thales. This communication-based train control system improves the headway between trains and increases passenger safety.
Keolis Operations & Maintenance Contract
Keolis obtained the contract to operate and maintain the metro fleet in 2012. The contract covers the operation and maintenance of 57 trainsets as well as stations, depots, the track, signalling and telecommunications equipment, ticketing systems and ticket sales.