CRRC Presents 'Explosion-Proof' Trains for Tel Aviv
CRRC Changchun has manufactured light rail vehicles for Tel Aviv, Israel. It says these are 'explosion-proof' trains.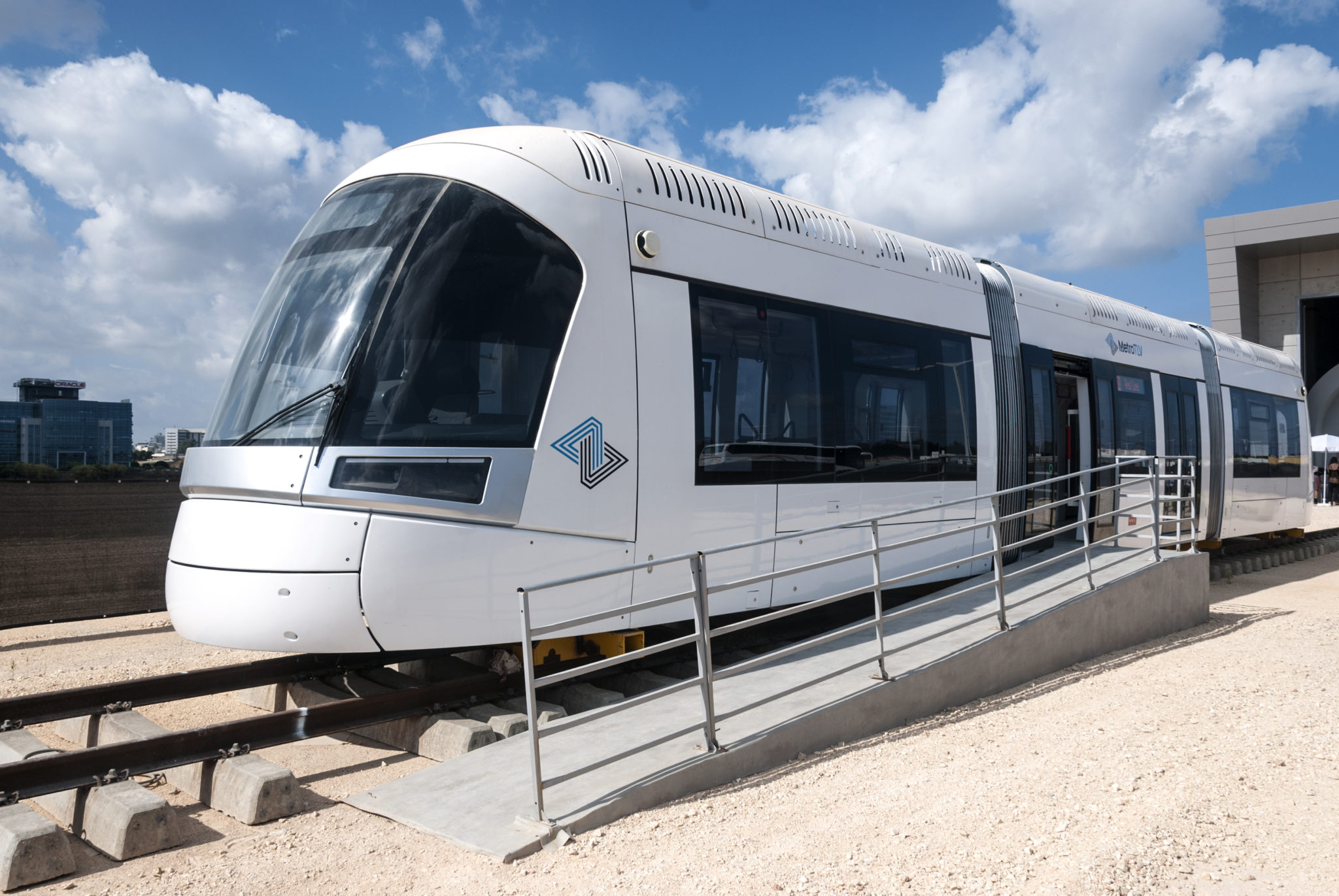 The light rail vehicle has been wholly developed by China and is due to enter service on the Red Line in Tel Aviv, Israel's second railway line, in 2021 once the line starts running services.
The 'explosion-proof' design of this metro car meets the brief of delivering the strictest safety requirements given Israel's volatile geopolitical circumstances. It was the Israel Security Agency who imposed the safety requirements.
'Explosion-Proof' Train Features
The low-floor metro comes with a curved roof, a non-ferromagnetic bottom and blast-resistant windows. These will protect passengers from rocks, petrol bombs and magnetic bombs, CRRC says. Furthermore, the metro cars feature underframe structures that can withstand 15 minutes of combustion, giving passengers sufficient time to evacuate – another Israeli standard. Finally, the door to the driver's cabin can prevent intruders from gaining access for a minimum of three minutes.
Signalling System
CRRC has fitted the metro with a signalling system that is compatible with automatic train operation (ATO). Since roughly half of the light rail line shares its space with roads, there is a pre-set system to give priority to the light rail track through the use of traffic lights.
Additional Features of CRRC's Metro for Tel Aviv
The metro cars make use of lightweight materials, e.g. carbon fibre and SiC power devices, which are used in battery chargers. Both of these make the vehicles lighter and therefore more efficient and environmentally friendly.
The CRRC vehicle also accommodates passengers with reduced mobility. The low-floor design is accessible to passengers who are in a wheelchair and will also help those travelling with push chairs etc. Lastly, the service will feature on-board wifi.
About Tel Aviv's Red Line
Construction on the Red Line began in 2011 and is Tel Aviv's first light rail line. It will have a total of 33 stations of which 10 will be under ground. The light rail/tram system is fully electrified, using 1500 V DC OHLE. It will operate at 50km/h at street level and 70km/h along the underground sections.
Tel Aviv will also get a Purple Line and a Green Line, both of which are due to open in 2024.
Also read: