RATP Dev has been awarded an Early Operator Assistance contract for the Belgrade automated metro system.
The contract lasts for one year with an option for a second year, and follows on from the signing of an MoU between the City of Belgrade and RATP Dev last June.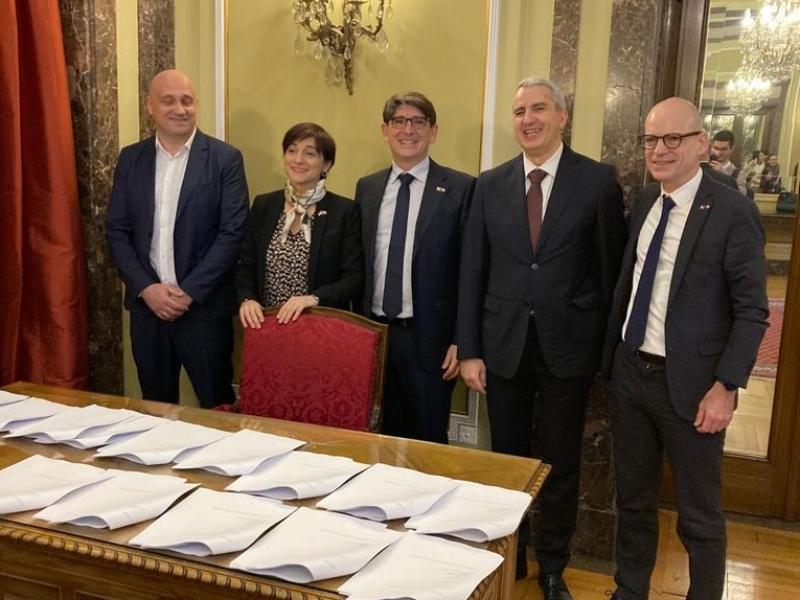 The Belgrade fully automated metro system will consist of three lines.
Line 1 is scheduled to open in 2028 and will be 21.8 kilometres long and have 21 stations.
Line 2 will be 24.2 kilometres in length, have 26 stops and will enter operation in 2030.
Line 3 will have 22 stations and be 23 kilometres in length. An opening date has not yet been announced.
From 1 March, RATP Dev will review and advise on the functional design and specifications of the metro system, focusing on passenger experience, safety, operation and maintenance and optimisation of lifecycle cost.
Its findings will be reported back to the City of Belgrade's Secretariat for Public Transport and Beogradski Metro i Voz (BMV).
"The Belgrade Metro Project represents the largest and the most important infrastructure project that is being built in not only Belgrade, but also Serbia.
"The inclusion of RATP Dev will be of great importance to the whole project since it will, with its knowledge and experience, contribute to a better and faster realisation of this very important project.
"The contract signed today and the actions that will ensue in the following period give us the right to finally have something tangible regarding what has been the number one topic for the past few decades in Belgrade."
The Mayor of Belgrade has highlighted that citizens feel the metro project is finally moving forward after years of false starts.
This year,  he says the city expects to see the development of the Makiš depot and the construction of the new road to Železnik and Bele vode.
Dimensions for the project's tunnel boring machine (TBM) are also expected to be announced in 2023.