China: the Changzhou Metro Line 1 has commenced passenger service. The city's first metro line opened on 21 September. Once it is running a full schedule, it will operate 216 metro cars (36 six-car trains), all of which feature Bombardier's CITYFLO 650 CBTC system and MITRAC propulsion and control system.
Bombardier's Chinese joint venture Bombardier NUG Signalling Solutions Company Limited (BNS) provided the CITYFLO 650 solution, while Bombardier NUG Propulsion System Company Limited (BNP) provided the MITRAC system.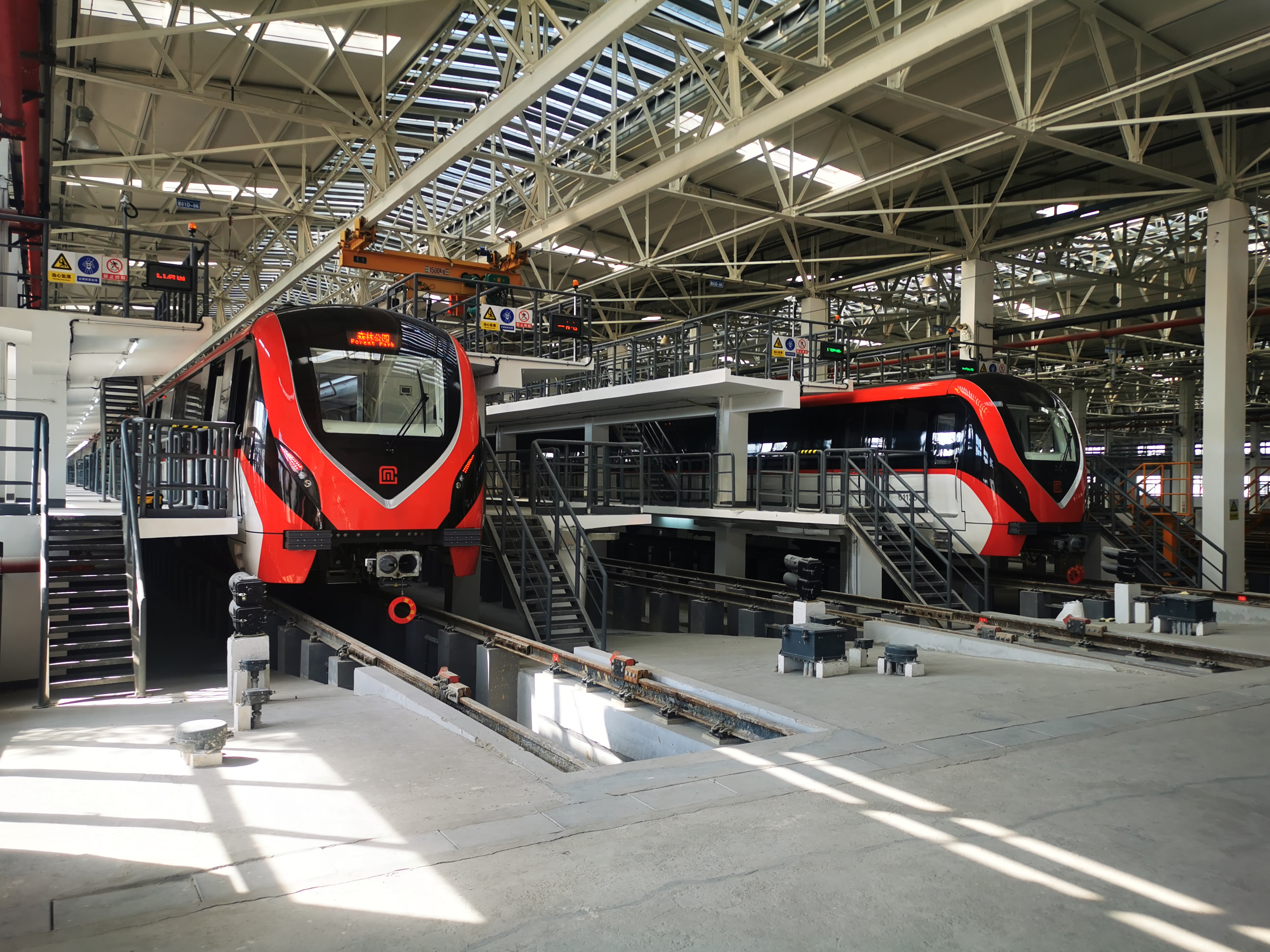 Changzhou Metro Line 1
Metro Line 1 in Changzhou is 34.24km long and has 29 stations. It connects Forest Park Station in the north of the city with NanXiaShu Station in the south. It serves three administrative districts as well as residential areas and business districts. Furthermore, it provides connections to the high-speed rail network and bus network. Estimates say the line will carry around 950,000 passengers per day.
"We have the honour to provide both the propulsion equipment and the signalling system for this important project – the first metro line for Changzhou city, where our joint ventures BNP and BNS are well-established. Bombardier's state-of-the-art rail control technology, combined with the most comprehensive propulsion, controls and energy management portfolio in the world, will ensure strong fleet performance and significantly reduce travel time for passengers across the city."
Changzhou Metro Co. Ltd awarded the contract for the CITYFLO system to BNS in 2016. BNP acted as sub=contractor to NUG to provide the propulsion and control equipment. This aspect of the contract has also included the engineering, manufacturing, testing, commissioning and initial delivery of spare parts for traction converters.
Future Metro Lines in Changzhou
In total, six metro lines are planned for Changzhou. Construction of Line 2, which is to run east to west, began in 2017. It will be 19.8km in length and have 15 stations. There are also plans to extend Line 1 to 42km. Once complete – in 2030 – the city's metro network will measure 208km.
Bombardier CITYFLO 650
The CITYFLO 650 communications-based train control system allows operators to manage complex urban rail systems in an efficient and reliable way. It comes with automatic train supervision and can optimise capacity on a network by cutting the distance between trains. CITYFLO 650 can also allow automatic train operation for speeds of up to 80km/h.
Other Chinese cities have metro systems that use the CITYFLO solution too. They include Shenzhen and Tianjin.
Also read: