Work has begun on the expansion of the West Midlands Metro depot at Wednesbury.
The 43 million GBP (48.89m EUR | 53.24m USD) redevelopment will double the site's capacity, enabling it to accommodate the Metro's growing tram fleet and allow the vehicles to manoeuvre around the yard.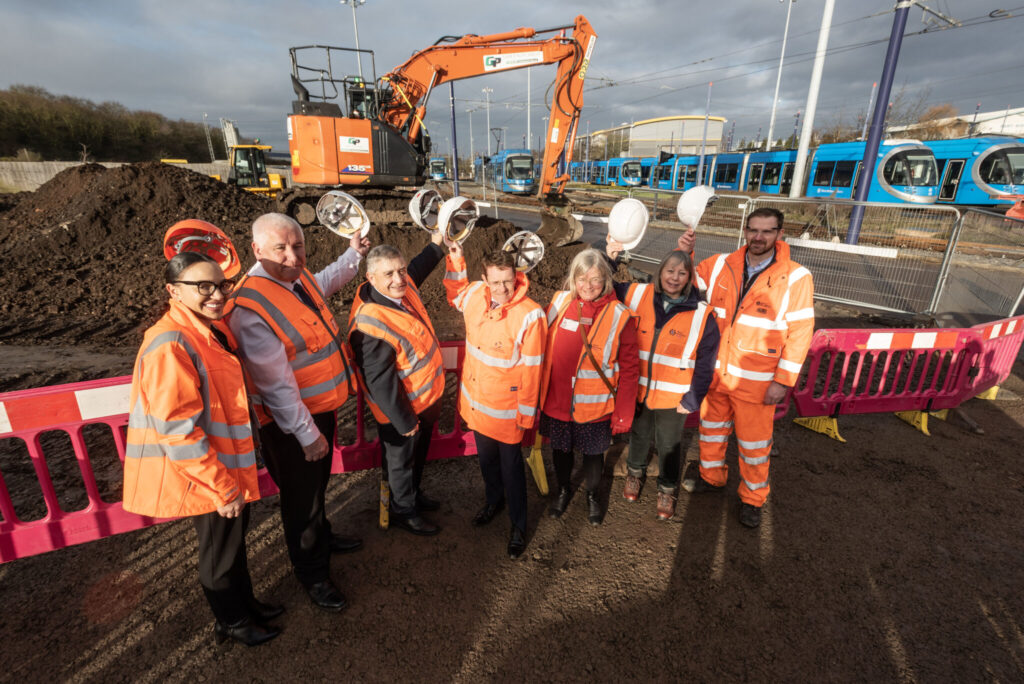 The project also includes extended and updated workshop and maintenance facilities, a tram wash, a new operations centre and staff facilities.
The new vehicles will be used to service Metro line extensions currently under construction in Birmingham and Wolverhampton. An estimated 150 new jobs will be created as a result of the expansion of the network and depot.
Led by Transport for West Midlands (TfWM) – part of the owner of the metro system – the project's construction is being carried out by the Midland Metro Alliance – the consortium responsible for delivering all West Midlands Metro infrastructure.
The project is funded from the City Region Sustainable Funding Settlement awarded to the region last year.
Space is currently being cleared to expand the yard and track, as well as provide a direct track link to the new extension towards Dudley.
Work is well underway on the construction of the junction next to the depot, which will link the existing line between Birmingham and Wolverhampton to the new line.
This includes taking the track up a newly built incline to meet the existing raised line next to the depot.
"We need more room to accommodate even more trams so this depot extension is very welcome news.
"Construction crews are hard at work right across our region expanding our Metro network in Wolverhampton, Birmingham, Sandwell and Dudley and this depot extension helps us to meet the consequent uptick in demand that will result from the new extended network."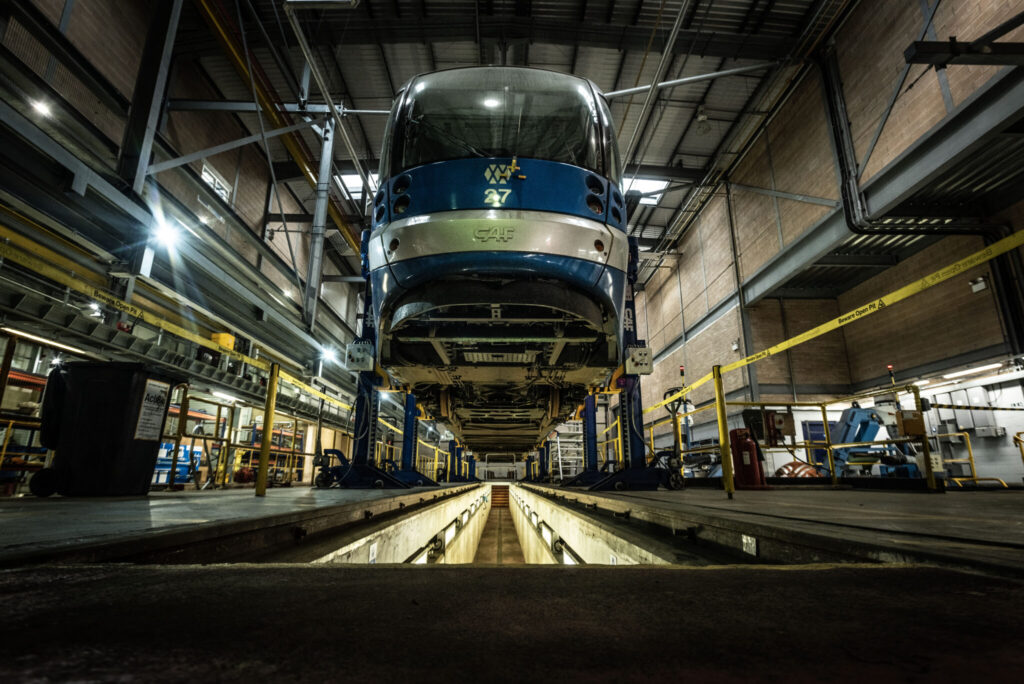 © Midland Metro Alliance
The West Midlands Combined Authority (WMCA) placed an order for 21 new CAF Urbos 3 trams in 2019.
Eleven have already been delivered, with the remainder due to arrive later this year ahead of the extension's completion.
Phase one of the extension, which includes nine stops from Wednesbury to Dudley town centre, is scheduled to be completed next year. Phase two, to Brierley Hill, will follow thereafter.