Île-de-France Mobilités Order 23 Trains for the Grand Paris Express
Alstom has announced it will supply 23 three-car metro trains for lines 16 and 17 of the Grand Paris Express. This contract is worth in excess of 100 million euros (112 million USD) and is based on a contract option from September 2018. So far, Île-de-Mobilités has ordered 25 six-car trains from Alstom. The French rolling stock manufacturer is developing them at its site in Valenciennes Petite-Forêt.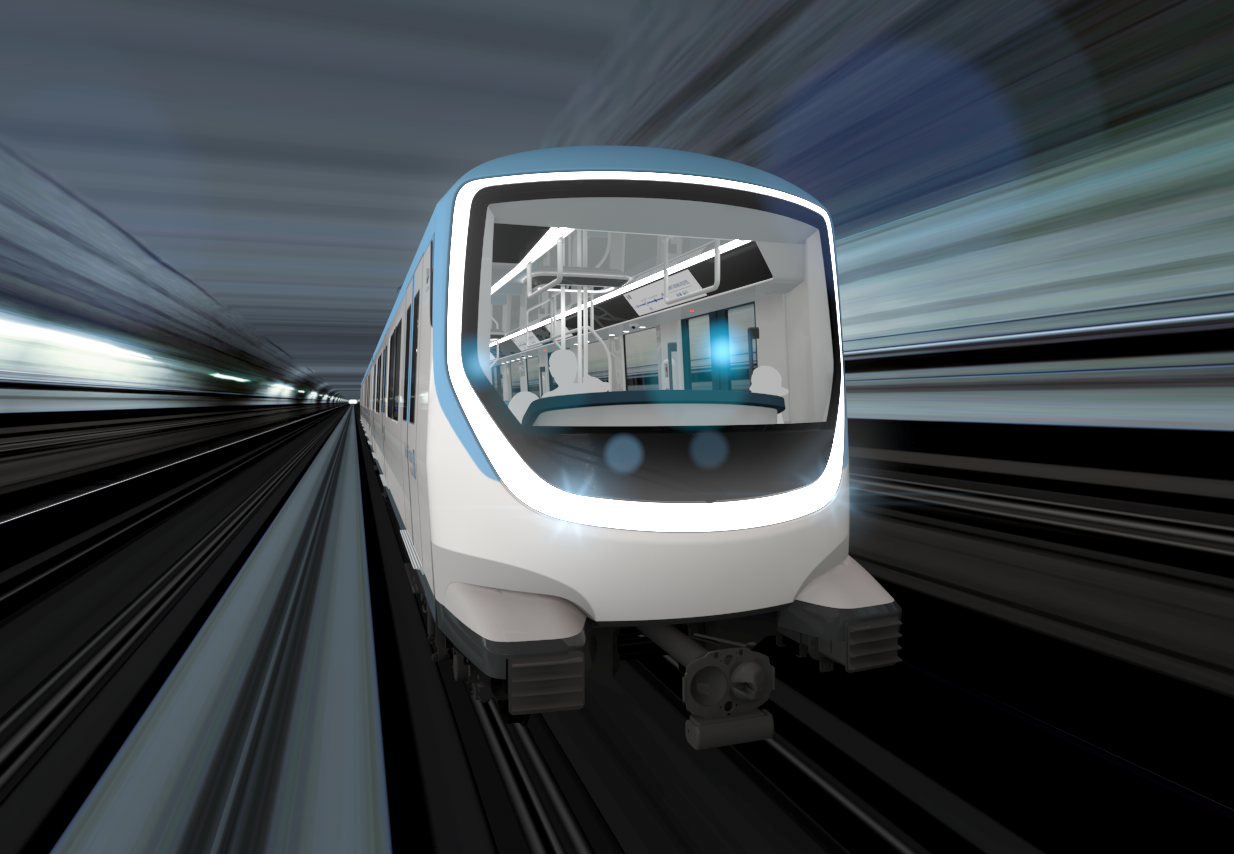 Alstom Trains for the Grand Paris Express Lines 16 and 17
These metro trains will run at speeds of up to 110km/h in driverless automatic mode. Alstom says the first of these trains will be ready in 2022, though it won't be until 2024 that they will enter commercial service. The client, Île-de-France Mobilités, will then make these trains available to operators of those metro lines, giving them the benefits of modern rolling stock with cutting-edge technologies and top quality performance.
The steel-wheeled metro trains use Alstom's Metropolis platform. Each one has a passenger capacity of around 500 in its three-car configuration. This three-car model is 54m long. The six-car model, meanwhile, can carry approximately 1,000 passengers and is 108m long.
Jean-Baptiste Eyméoud, President of Alstom France, said:
"We are very proud of the renewed confidence shown by Île-de-France Mobilités and the Société du Grand Paris. We are also particularly pleased to contribute, via this contract, to the government's determination to double the Paris metro network over the next 15 years."
Alstom says that not only will this project provide work for 350 of its employees; it will also secure in excess of 1,150 jobs in the French railway sector.
Alstom Sites in France Working on the Grand Paris Express Train Order
Six of Alstom's French sites will be involved in designing and manufacturing these trains.
The principal one will be Valenciennes Petite-Forêt, which will be responsible for project management and studies, as well as the trains' development, production, assembly and validation.
Bogies: Le Creusot
Engines: Ornans
Traction system: Tarbes
On-board electronics and remote maintenance system: Villeurbanne
Design: Saint Ouen
Want to know more about the Grand Paris Express?