Hamburg Buys Additional 32 DT5 Metro Trains
Germany: The Hamburger Hochbahn AG has selected the Alstom-Bombardier consortium to supply an additional 32 DT5 metro trains to the city. This contract is worth 186 million euros (210 million USD).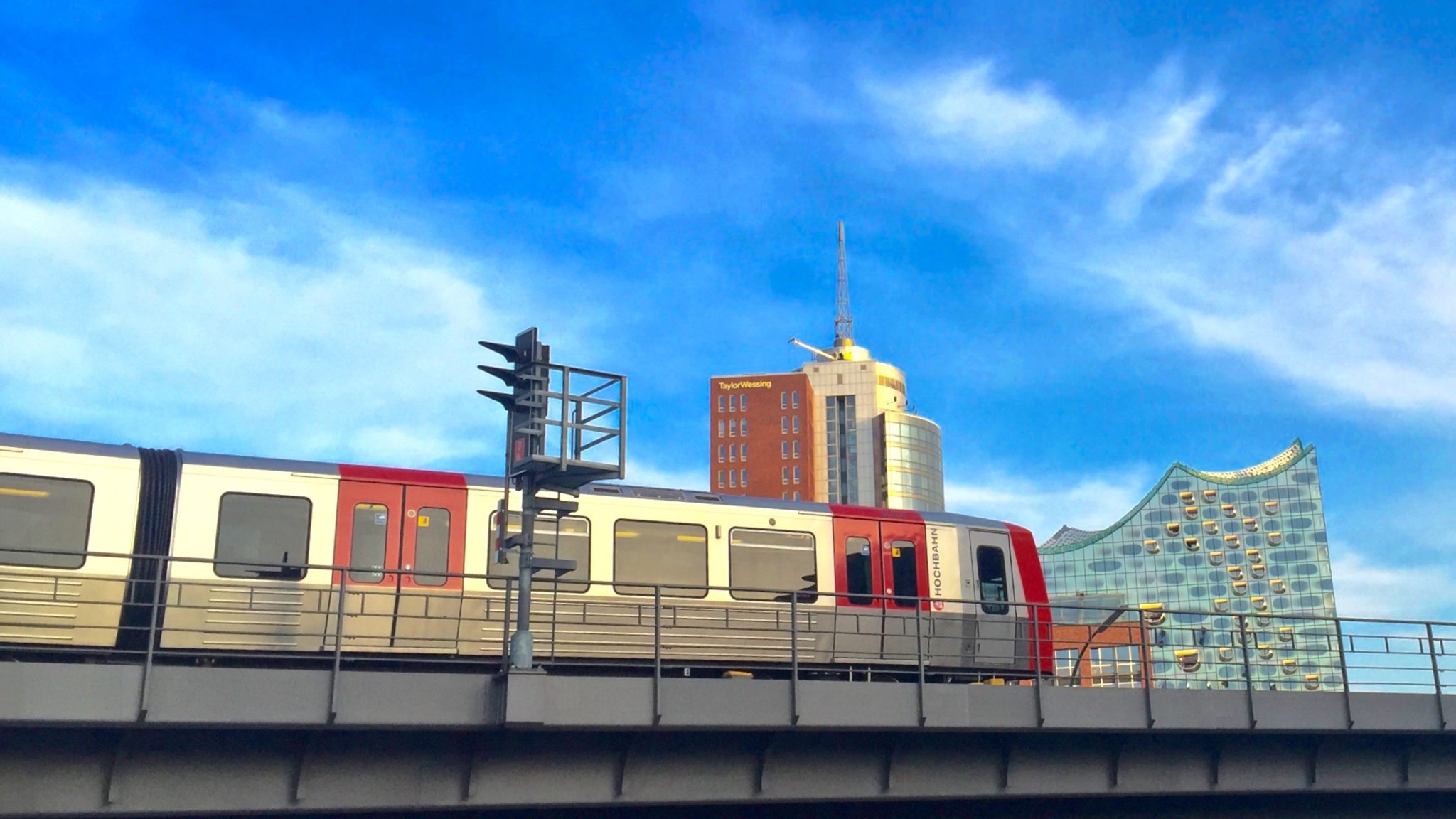 More than 100 million euros (113 million USD) will go to Alstom for the mechanical parts, bogies and mechanical braking system. Bombardier, meanwhile, is responsible for the electrical equipment, driving system, passenger information system and vehicle control system.
Assembly will take place at Alstom's Salzgitter site in Lower Saxony. The DT5 metro trains will then enter service starting in January 2021.
Hamburg's DT5 Metro Fleet
The DT5 metro trains have been running in Hamburg since 2012. In total the Hochbahn AG has ordered 163 metro trains of this type. 131 of these will be in service by December 2020, and will primarily operate on the city's U3 line. In February 2019 the Hamburger Hochbahn AG celebrated receiving the 100th DT5.
Prior to the DT5, Alstom supplied 462 trains to Hamburg's metro system, consisting of DT2, DT3 and DT4 trains.
Each three-car DT5 metro is 40 metres long. Every train has 96 seats as well as 240 standing spaces. Furthermore, each train has two wheelchair spaces.
The trains are equipped with air-conditioning, passenger information displays, monitoring systems and automatic door closing technology.
DT5 Environmental Credentials
The DT5 is made of lightweight stainless steel. The regenerative braking system also makes the train operations more energy efficient.
Hamburg, the second-largest city in Germany and eighth-largest in the EU also benefits from having one of the quietest metro systems in the world.
Dr Jörg Nikutta, Managing Director for Alstom in Germany and Austria, said:
"For many years now, our vehicles have been shaping mobility in Hamburg. This order confirms that customers and passengers are satisfied with our vehicles and will continue to rely on the DT5 trains in the future. With this order we will have delivered a total of 163 vehicles to Hamburg. This is a proof of our long-standing, trusting and sustainable cooperation with Hochbahn."
One of the reasons why Hamburg's Hochbahn AG is ordering additional metro trains is because it wants to offer services at reduced headways.
Also read: