Passenger tram services have now begun on the Birmingham Westside Metro extension from Library to Edgbaston.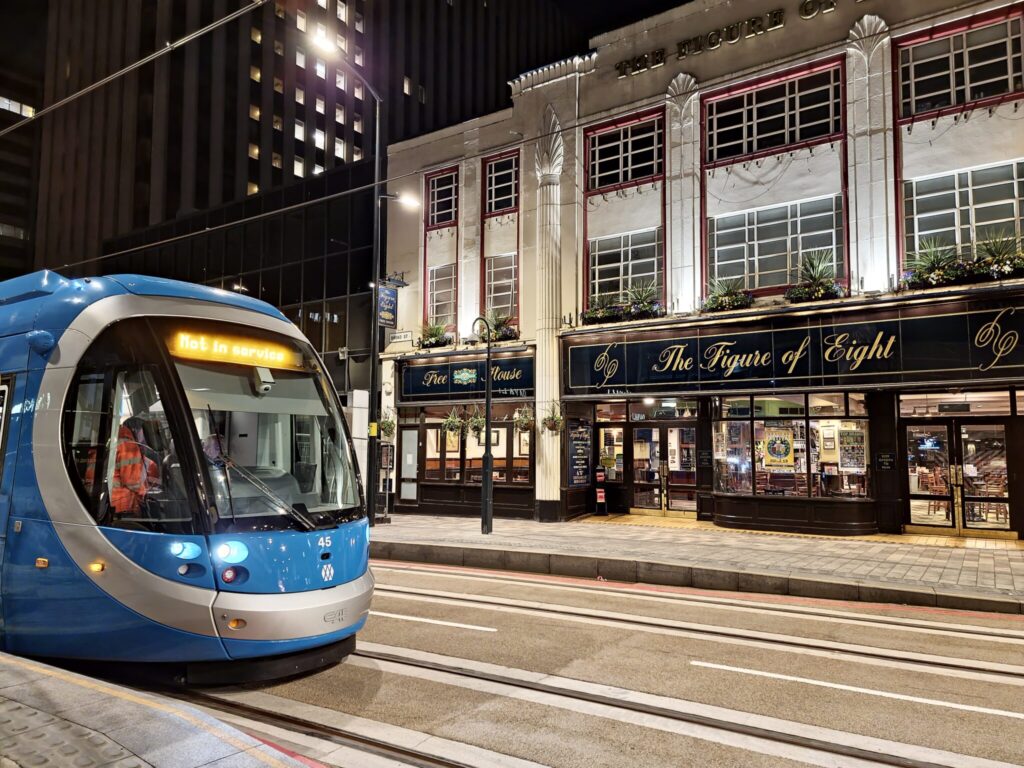 Trams now operate every 12 to 15 minutes between the city centre and Edgbaston with phase two of the extension taking the line along Broad Street to Hagley Road.
This adds three new stops to the network: Brindleyplace, Five Ways and Edgbaston Village.
This project has been led by Transport for West Midlands (TfWM), part of the West Midlands Combined Authority (WMCA), along with Midland Metro Alliance, Midland Metro and Birmingham City Council.
Trams have now also returned to all stops in the city centre, including Grand Central, after many of the older vehicles in the fleet had to undergo extensive repairs. This was the result of cracks found in body panels.
Peak time frequency of services will increase as more trams become available following these repairs.
"This weekend saw us reach another major milestone in the network's history, and the Metro team would like to welcome customers back to the city centre stops whilst bringing tram services to Edgbaston for the first time.
"We would also like to thank customers for their patience as they awaited the return of trams to Grand Central and Library following the restoration of services between Wolverhampton and Bull Street a few weeks ago.
"This was made possible with the return to service of a number of trams following successful body panel replacement work. As this programme of work accelerates, even more trams will be re-joining the fleet, enabling us to increase service frequency across the network."
Including phase one between Grand Central and Library, which opened in 2019, the Westside extension has cost 149 million GBP (175.98m EUR | 176.12m USD).
Main construction of phase two carried on through the Covid-19 pandemic to completion earlier this year, ensuring the extension was able to open in time for the start of the Birmingham 2022 Commonwealth Games on 28 July.
"This news could not have come at a better time as our hotels and venues prepare to offer a warm Brummie welcome to the thousands of people coming to town for the Commonwealth Games this summer.
"Plus the vast improvement in the tram connectivity in the city centre will make it easier than ever to choose public transport – helping us to reduce congestion and tackle the climate emergency."
Following the opening, there is still some public realm work to complete, in addition to preparation for future public transport infrastructure along Hagley Road.