New Siemens Metros for Bangkok Skytrain System
Thailand – In August 2018 Siemens Mobility and consortium partner Bozankaya (Turkey) delivered metro trains to Bangkok. The first seven of these metros have now started running on the Bangkok Skytrain (BST), including the the Sukhumvit Line extension.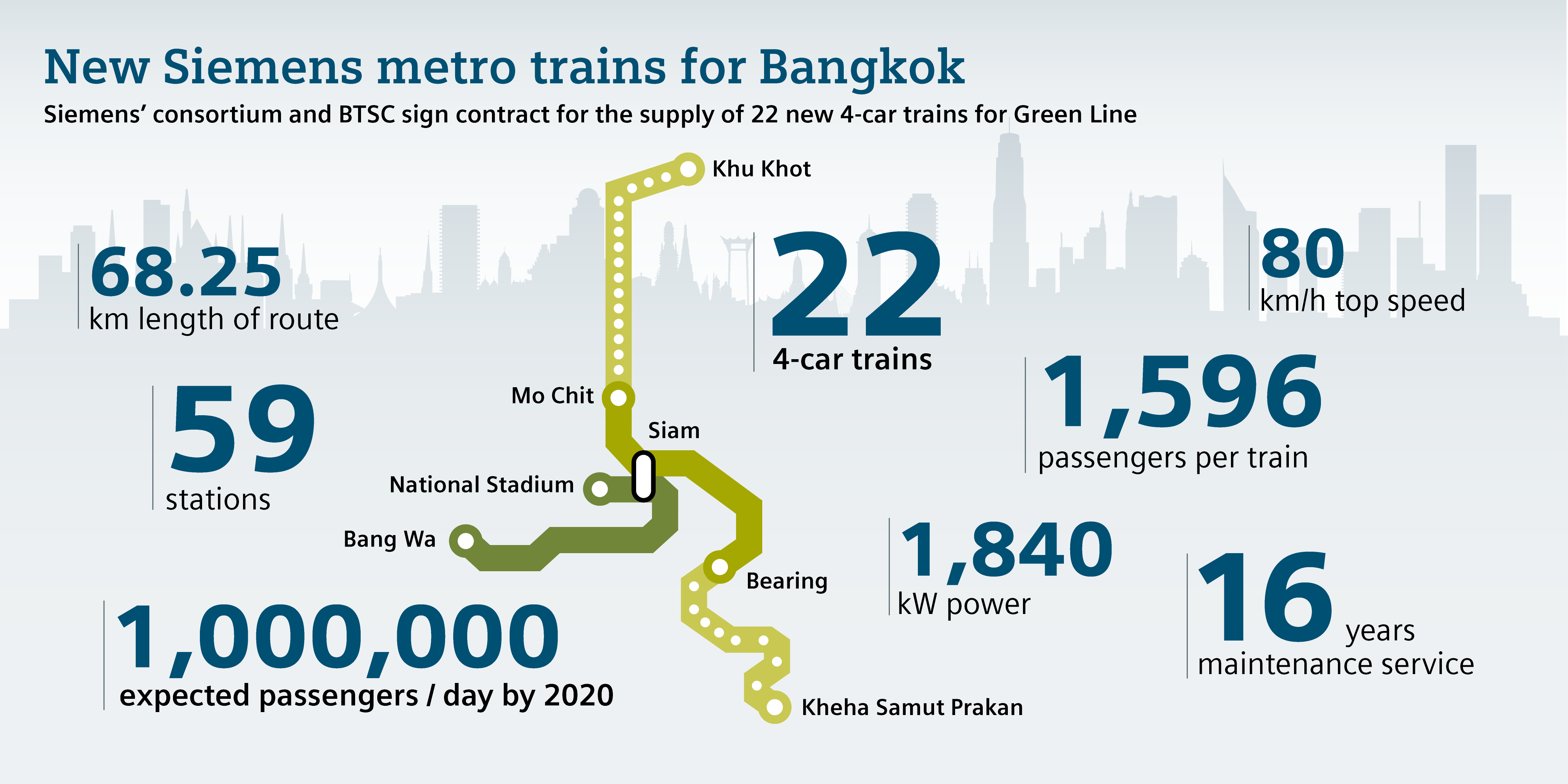 This latest extension to the system opened in December 2018. This 25km extension connects Samut Prakan to the south of the city with Bangkok. The elevated section of the line, meanwhile, begins in Bearing and runs for 13km. The Bangkok Mass Transit System Public Company (BTSC) will now deploy them into full service on the Sukhumvit (Green) Line between Mo Chit Station to Samut Prakan Station.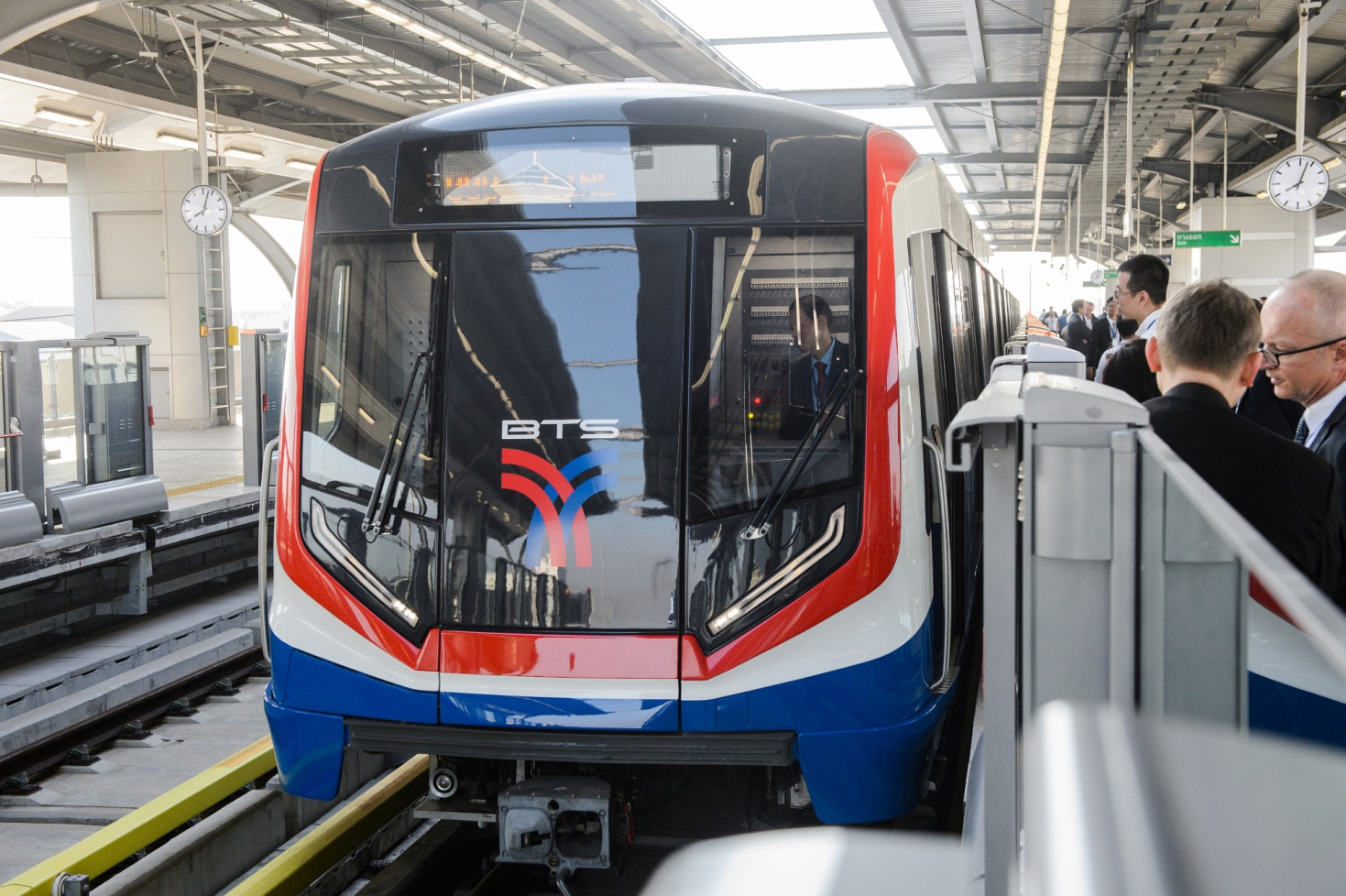 The Siemens-Bozankaya Consortium Contract & Breakdown
Overall, the Siemens-Bozankaya consortium will supply 22 four-car trains. The consortium won the contract in May 2016. Siemens Mobility's contribution comprises the bogies, drive and brake systems and auxiliary services. Siemens Mobility is also responsible for project management, engineering, design and the metros' commissioning.
The manufacturing facility for these metro trains will be the Bozankaya plant in Turkey's capital, Ankara. The consortium intends to deliver all 22 metro trains by the end of the year. Siemens Mobility meanwhile will service and maintain the trains for 16 years.
As part of the 2016 contract, Siemens Mobility also has other responsibilities. It will, for example, supply the traction power for the Green Line's extension.
Sabrina Soussan, CEO of Siemens Mobility, said:
"The Skytrain is a very special success story for us: It's the first public rail transport system in the Thai capital and Siemens Mobility delivered the elevated system as a turnkey project. We've provided full service for the system since its commissioning nearly 20 years ago and will continue to do so until 2029, ensuring that over 99 percent of the existing trains are available daily. With the addition of our new trains, capacity on the Green Line will increase to over one million passengers a day. At the same time, they offer users optimal passenger comfort and convenience."
Siemens Metro Order Background for the Bangkok Skytrain
Siemens Mobility provided the first metro trains for the skytrain system when it opened in 1999. These metros were three-car trains. In 2010 then the BTSC ordered new cars to extend the existing three-car fleet into four-car trains. This current order for 22 new trains is Siemens Mobility's third rolling stock order with BTSC.
Read more about Bangkok transit:
Siemens Provides Turnkey Solutions in Bangkok