Sydney Metro City & Southwest Design Contract Awarded
Australia: The joint venture between Arcadis Australia Pacific Pty Ltd and Mott MacDonald Australia Pty Ltd, Metron T2M, has won a contract worth 26 million AUD (16 million euros | 18 million USD) for design services for the Sydney Metro City & Southwest project.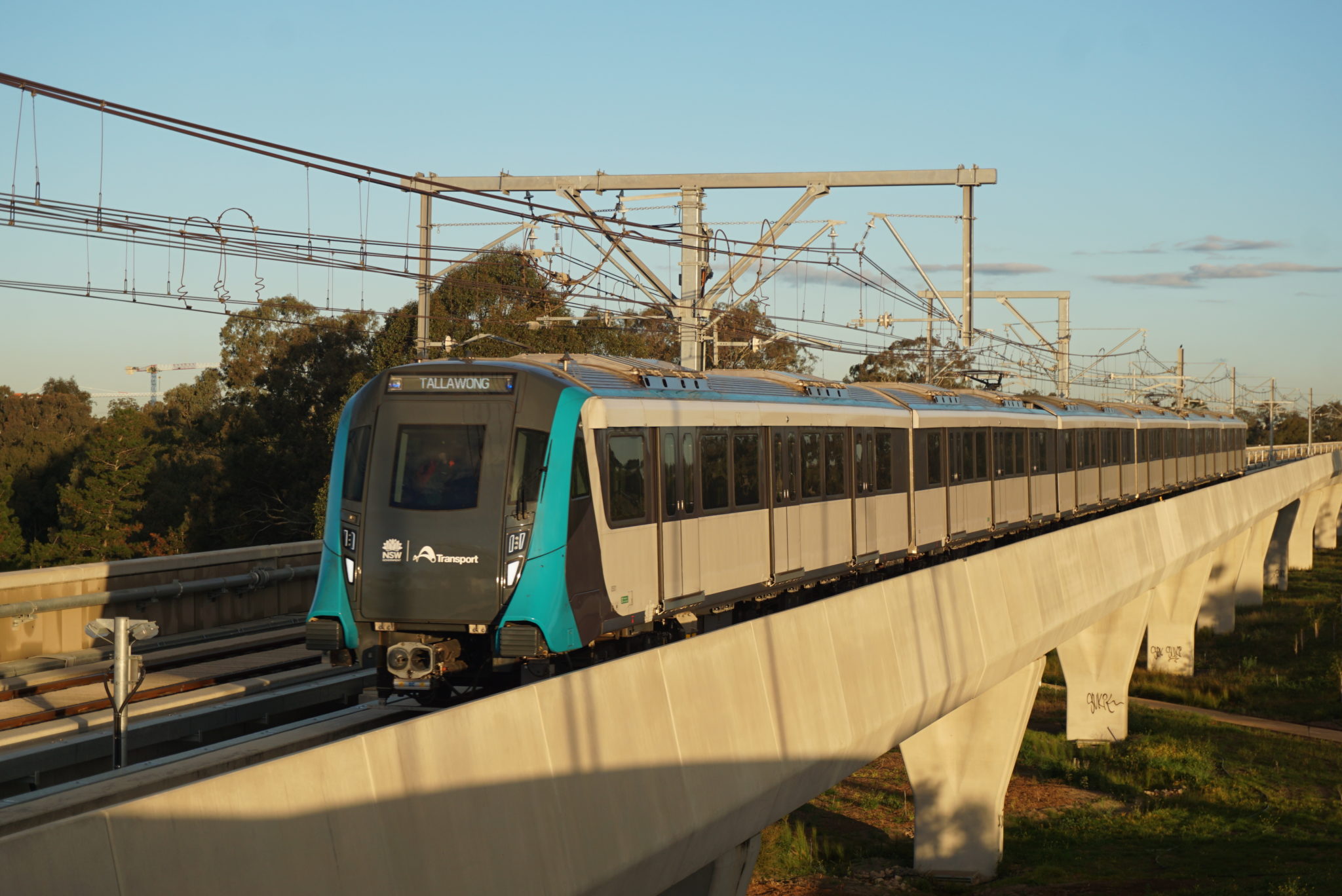 The design services will cover the stations as well as the railway corridor between Marrickville and Punchbowl. This rail corridor is more than 100 years old and features design challenges such as curved platforms, which will need to be straightened to allow the automated, driverless metro trains to operate.
Sydney Metro City & Southwest Project
The Sydney Metro City & Southwest project extends the Sydney Metro Northwest line from its southeastern Chatswood station all the way to Bankstown via the harbour. This project features two elements. Firstly, a new line is being built between Chatswood and Sydenham. And secondly, the existing Bankstown railway line will be converted into a metro line between Sydenham and Bankstown. The Marrickville and Punchbowl section is part of the Bankstown railway corridor. The entire Sydney Metro City & Southwest line is due to open in 2024.
The combined Sydney Metro City & Southwest and Northwest lines will give Sydney a 66km metro network with 31 stations. The Northwest section opened in May 2019.
Phil Kajewski, Managing Director Transportation Australia Pacific, Arcadis, said:
"This is an incredibly important piece of the Sydney Metro project and we are very excited to help bring this to life. Being able to easily move around our cities is critical not only to the sustainable growth of our cities, but to the quality of life of our citizens.

"Our scope of work includes the upgrade of nine train stations along the Bankstown line to enable them to accommodate the new fleet of single deck, frequently stopping, driver-less trains. It also includes the upgrade of the rail systems along the 14 kilometer corridor between stations."
Sydney Bankstown Line Bottleneck
The current Bankstown Line is a major bottleneck on Sydney's rail network. This is because of the manner in which it joins other railway lines very near to the central business district. Once the Bankstown Line services are moved on to the metro system, this problem will be resolved.
Sydney Metro Rolling Stock
The Sydney Metro uses Alstom Metropolis trainsets. Sydney has Australia's first fully automated metro system.
Also read: