The Metropolitan Atlanta Rapid Transit Authority (MARTA) has signed a contract with Stadler for the supply of 127 two-car METRO trains. The contract includes two options for 25 additional trains each.
MARTA awarded the contract to Stadler in spring this year. The value of the contract lies at 646 million USD. The trains will operate at the world's largest airport, Hartsfield-Jackson Atlanta International Airport.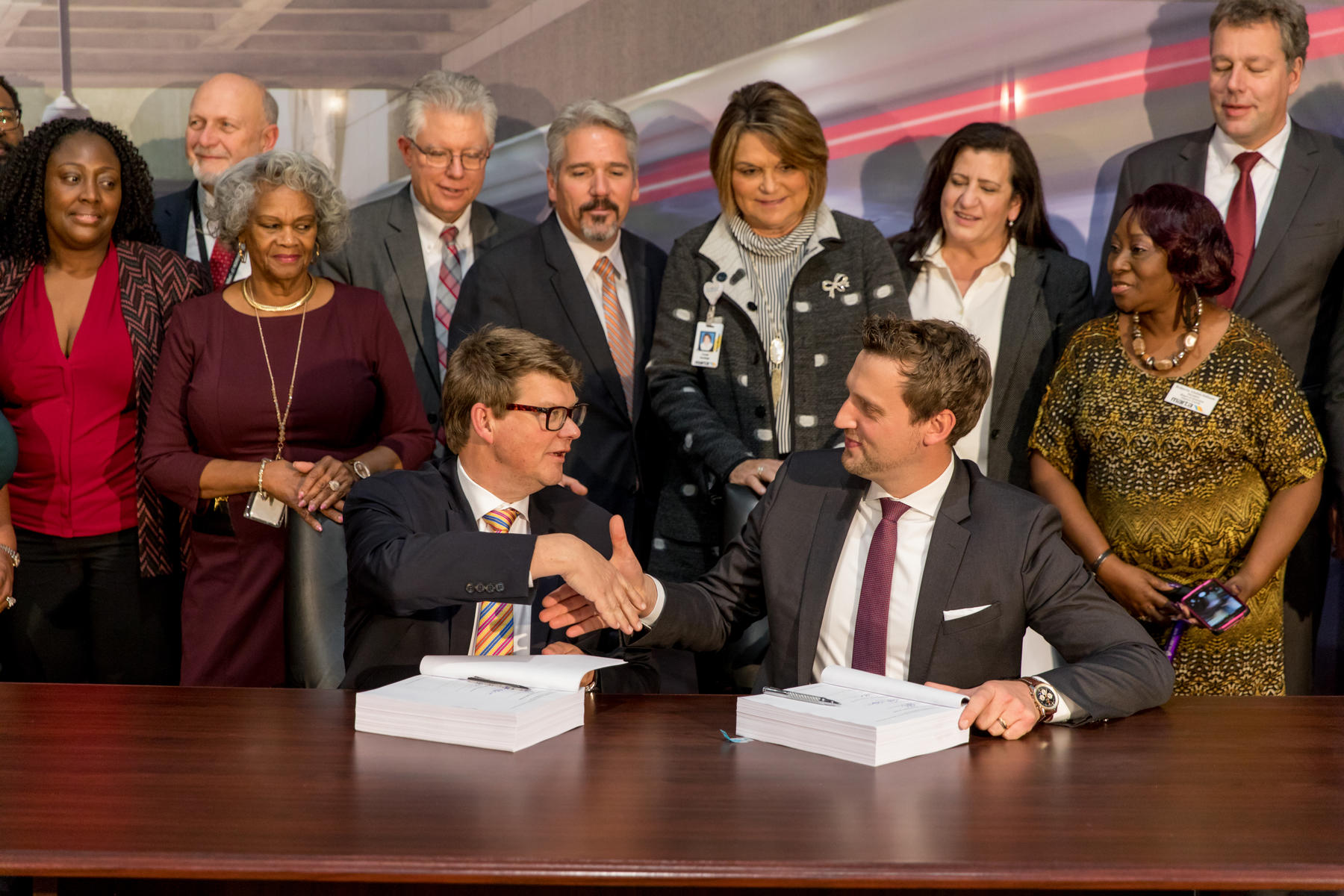 This is the largest single order of vehicles in Stadler's history and its first major METRO contract in the United States. MARTA says this is also its largest procurement to date.
"We have consistently exceeded our on-time performance target goal of 95 percent, but we know that the age of our current fleet contributes heavily to the delays we experience.
"About 65 percent of our delays are due to rail car reliability, and with rail transit being the cornerstone of our business, we aim to change that. The new fleet will reduce the number of unscheduled repairs associated with MARTA's aging rail fleet, which ranges between 30 and 40 years old. A better customer experience in turn will increase ridership."
This order from Stadler marks the first time MARTA will retire existing rolling stock.
"It is great to see MARTA putting their trust in our trains. This contract makes it clear that large U.S. railway operators are future-oriented and highly interested in efficient, comfortable and reliable vehicles for their riders. Stadler is here to provide exactly that."
MARTA and Stadler have already agreed certain design features. They include open gangways, modern electronic information displays, comfortable seats and handholds and stanchions with better functionality. Furthermore each train will have two wheelchair spaces, charging spots, plenty of space for luggage and improved video surveillance.
However, MARTA will also conduct in-depth customer engagement to learn about its passengers' functionality needs and preferences. This data will feed into the final rail car design.
According to the contract Stadler will deliver the METRO trains between 2023 and 2028, as well as deliver a pilot car in 2022.
Also read: