Delhi Metro Line 7 Section Opens with Bombardier CITYFLO 650 System
The last major stretch of Delhi's Metro Line 7 has opened, an event Bombardier and the Delhi Metro Rail Corporation Ltd (DMRC) celebrated on 31 December 2018.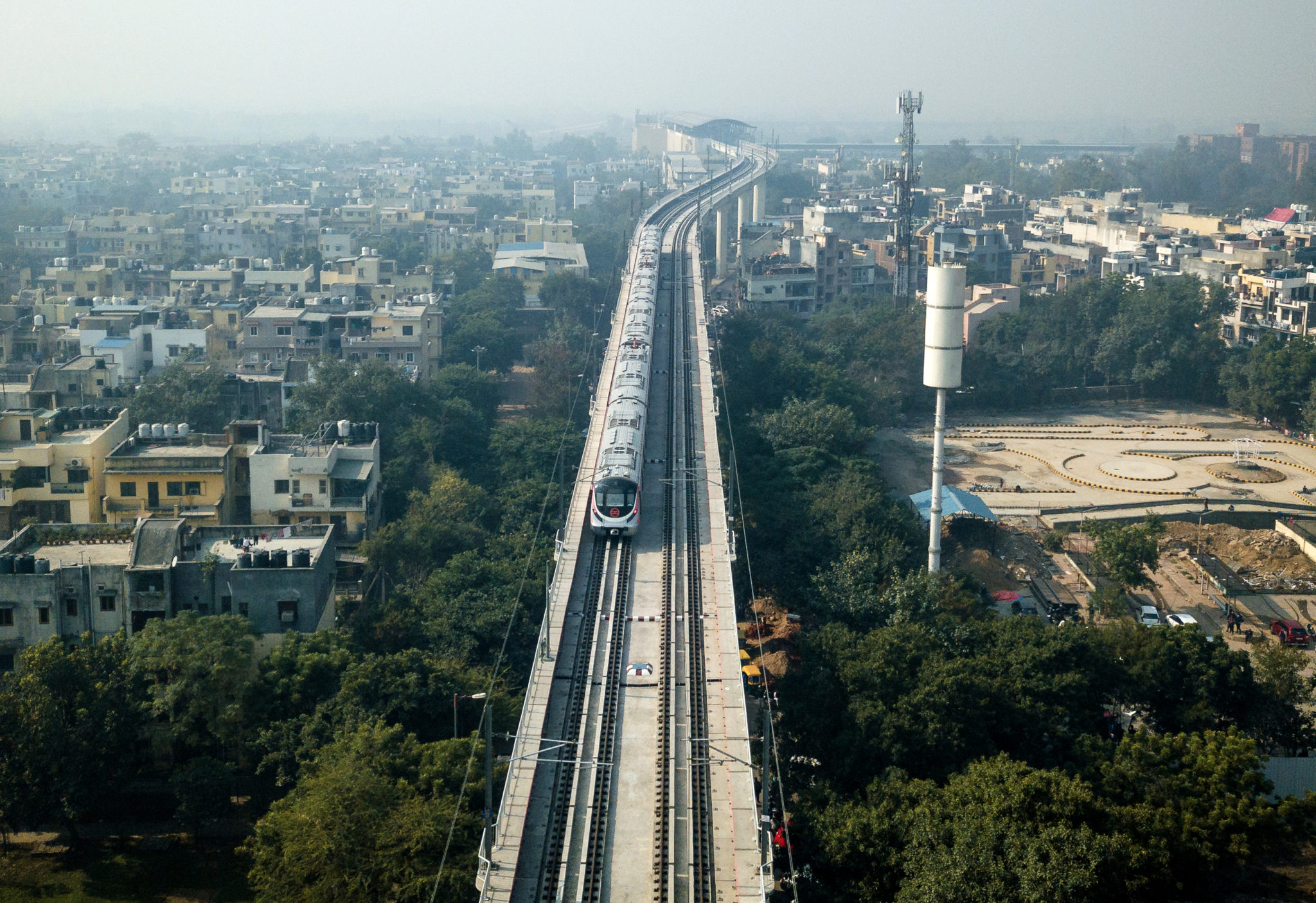 The new stretch of the automated, driverless metro line is 9.8km long. It runs from Lajat Nagar to Mayur Vihar in the Indian capital. This will give passengers a new rail link between Delhi's south and the east of the city. The line, the first driverless metro in the city, features Bombardier's advanced rail control system, the CITYFLO 650.
Line 7, the Pink Line, has opened in several phases since March 2018. There is now only one short section that remains to be completed. All current Line 7 sections use Bombardier's CITYFLO 650 communications-based train control (CBTC) system to ensure the reliable and safe operation of the driverless trains.
Bombardier CITYFLO 650 System
The CITYFLO 650 system uses radio networks coupled with a moving block signalling system to deliver centralised train control. Essentially, trains communicate their location via their radio system, while a wayside signalling system grants movement authorities to the trains, also via radio.
S.S Joshi, Director Rolling Stock and Signalling, Delhi Metro, said:
"The opening of this last section of our new, fully-automated Line 7 is a major milestone in the expansion of integrated public transportation in Delhi. The line is already easing pressure on the existing network and is improving travel for millions of commuters."
Rasmi Ranjan Ray, Head of Rail Control Solutions India, Bombardier Transportation, said:
"It has been a momentous experience to see the start of services on Delhi's first fully-automated metro line. This latest section to open marks a major milestone for DMRC in its introduction of driverless, high-capacity services. Moving Delhiites together for over a decade, Bombardier remains committed to supporting the expansion of the city's metro network."
Line 7 has a total of 38 stations. The circular line will be 58.5km once fully complete. In particular, it will be the only metro line in the city to connect to all the other six lines. Currently in two sections, a final 600m stretch will join them together. The line can accommodate maximum train speeds of 85km/h. The headway on the line is just 90 seconds.
Bombardier has provided CBTC solutions to Lines 5 and 6 of the Delhi Metro as well. Both of these feature Bombardier's CITYFLO 350 solution. Bombardier has also provided 776 MOVIA metro cars for the network. The last of these became operational in February 2018.

Read: Bombardier Delivers First Vehicle for Delhi Metro Order